3 Common Mistakes Made by Women on a Career-Break During Interviews
Neha
in
Founder's Blog
|
21 Mar 2016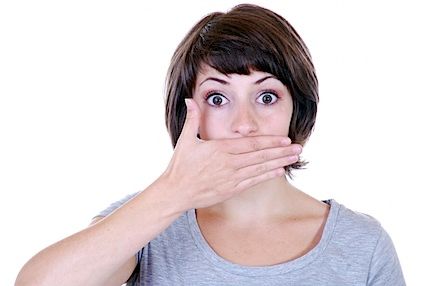 As the Founder of JobsForHer, I've built almost my entire team by hiring through the JobsForHer portal, which means that I often find myself in a room with an aspiring applicant from our portal – a woman who's currently on a career break and is looking for a path back to the workforce.
After umpteen such interviews, I've found 3 blatant mistakes that are made by most women on a career break. Here they are so you can avoid them in your next interview:
1) The Justification
Most career-break women feel like they're on a back-foot because of the gap in their resumes and feel the need to justify it. When asked to talk about themselves, they give less focus to their qualifications and experience, and more to the reasons why they took a break. When questioned further about their break, they get defensive and start providing lengthy explanations.
Instead:
Be confident of what you're bringing to the table and keep the focus of the interview on your strengths. When the topic of your break comes up, state objectively that it was for personal reasons but now you're ready to get back to work. When probed further, talk about the myriad skills you picked up while on a break – patience, perseverance, negotiation skills…
2) The Anything Answer
More often than not, when it comes time to discuss what the woman's title and salary expectations are, pat comes the reply, "Anything will do."
Most women:
(1) Feel unsure about what they should ask for, or
(2) Feel that being so flexible will increase their chances of gaining employment, or
(3) Don't feel comfortable about negotiating their salaries and titles
But what you're actually telling the interviewer is:
(1) I don't have a clue about current market conditions,
(2) I have no confidence in my abilities, and
(3) I can be given a low-ball offer and I'll accept it
Instead:
Put the ball back in the interviewer's court. If you're uncomfortable putting a number on the table, ask the interviewer what budget he/she has placed aside for the role. Or depending on the length of your break, you could mention your last salary as a benchmark. If you're still probed further and don't have an answer right then, ask them for some time to consider it and get back to them. You can then go back and find someone in your network – your husband, your friends, your husband's friends, your children's friend's parents – who will be able to guide you on market salaries. And you must do your homework because undershooting or overshooting that number will further prove that you aren't clued in about market conditions.
Just make sure that in that interview, you don't fall for the "Anything" trap.
3) The F-word
Don't knock on the door asking for flexibility. Many times candidates will start an interview with a disclaimer that their personal lives are their highest priorities, or that they will need to leave the office at 5pm everyday no-matter-what, or that they will need to work-from-home on every alternate day, etc., etc.. This makes the employer's antennae go up immediately and makes them feel that the candidate is not really ready to get back to work.
Instead:
First, reel them in on the strength of your capabilities and expertise; demonstrate what a valuable asset you will be to their company; showcase your commitment and readiness to restart your career.
At this point, if they want you badly enough, they are more likely to cater to your requirements instead of losing you completely.
If you're looking to start or restart your career and want a chance to interview for an opening on the JobsForHer team, which is growing and HOW, check out the roles below and APPLY TODAY!!!
If you're looking to start your career, or for new and exciting roles to showcase the skills you've gained along your professional and personal journey, you can find them at www.JobsForHer.com. Create your profile, upload your resume and start job-hunting today!