7 Powerful Ways to Write your Gap into your Resume
Neha
in
Back to Work, Events
|
05 Dec 2018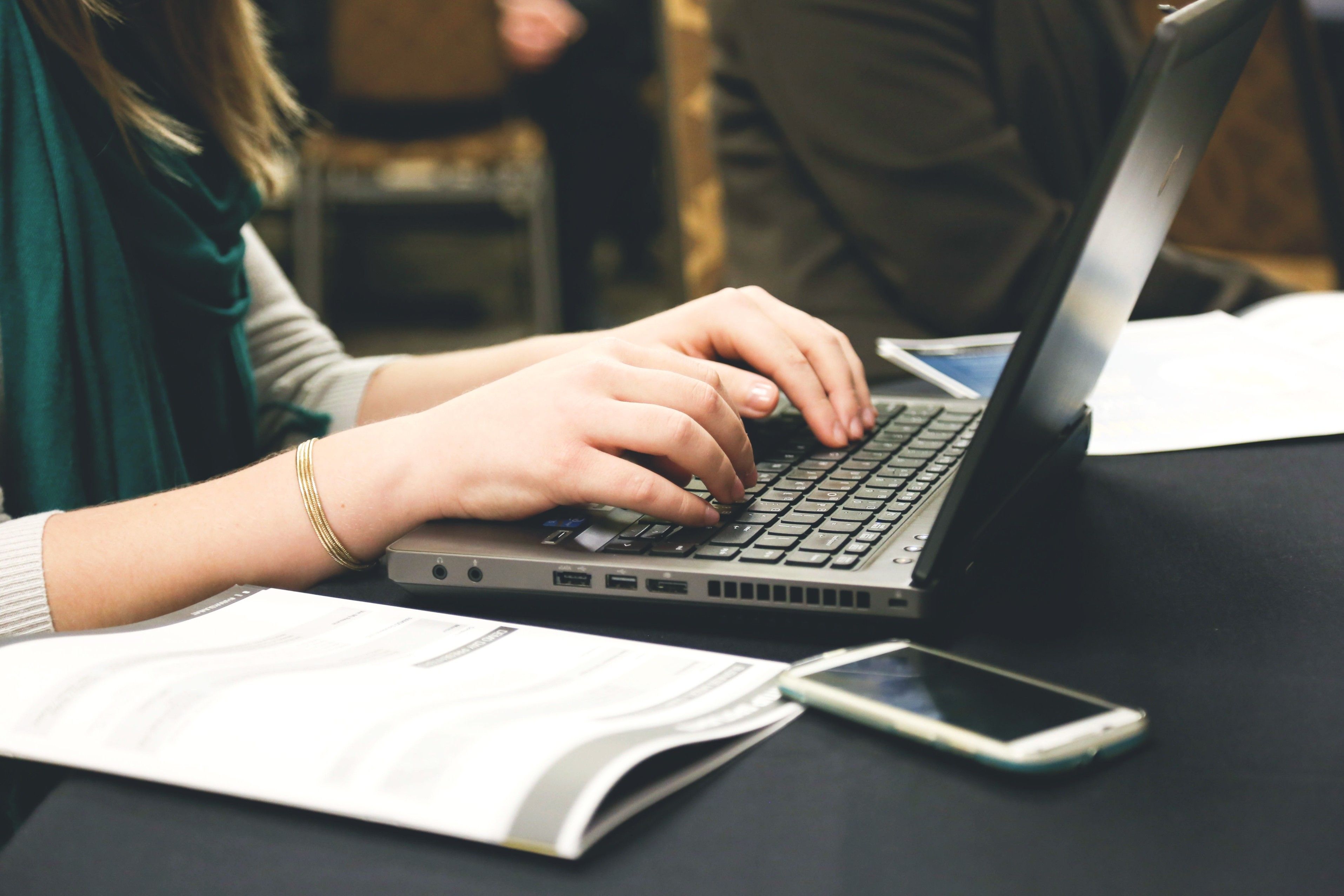 The difference between JobsForHer and the other job portals is that WE know you have a career gap, and we know you have it for a very good reason. We know that your gap has contributed to the EQ (emotional quotient) of our country and its HQ (happiness quotient) too, in terms of whichever member of your family you stopped working to care for, including yourself! Nonetheless, your career gap shouldn't come in your way of getting back into the workforce.
So here are ways to get creative and NOT HIDE that gap on your resume, but instead, illustrate what it did for you, that you now bring to the table as a highly-valued, high-touch, highly qualified and experienced worker.
1) Resume - Get Creative

Savita (name changed) took a 2-year break to look after her dad who was diagnosed with cancer. Here's how she "sold" her gap:

And if you're not very sure of your writing skills, there are always so many resume-writing services on our site that you can work with to give your resume the revamping it needs.
Also, while you get creative with your CV, don't forget to pay attention to your resume format as well. As we are at it, just a reminder: The Best Resume Contest is here again. So...update your curriculum vitae and send across to us SOON!
2) Ideal Resume Formats
There are three formats in which you could write your resume, that is Chronological, Functional, and Hybrid. The Chronological being the classic and most accepted format, which makes it the ideal one for women to mention their career break. For the plain fact that the hiring manager would understand that you were on a career break, and would get to know all that you worked on while on a break.
So, don't be shy to mention your career break on your bio-data, right on the TOP.
3) Parenting/Professional Skills to Mention
I've raised three children. Nothing I've done in life—not teaching school, not writing books, not even being president and CEO of Planned Parenthood Federation of America—has taught me as much about leadership as raising those kids. Here are a few things I'd add to my resume if I were entering the job market tomorrow:
Skills:
Exceptional organizational skills that have helped me juggle multiple high-stress priorities
Effective communication skills and patience (well, maybe not so much of that) for managing a diverse range of personalities
Experience:
Regularly developed innovative solutions to seemingly intractable problems on a daily basis—seven days a week, with no vacations or holidays
Led high-pressure negotiations with no advance preparation
These are fantastic ways to highlight the skills you learned "on the gap", which was also WORK!

4) Upskill When You Can
While you were away from work for personal reasons, you gained some skills that no job could teach you.
You also took up various workshops, masterclasses, and online courses, to keep yourself updated to what is happening in the corporate world. Because getting back into the workforce was always the plan. The confidence, the effort, the skills you gained during the tenure of your career break is impressive. So, mention it on your resume, and don't brush it off.
5) Volunteering Experience while on a Break
Women who have been on a career break for a really long time have made volunteering as a part of their day-to-day life, staying connected to the corporate world. Volunteering for corporate events/workshops is a great way. Also, they were able to grow their circle, which will later help them discover opportunities through this network they built.
Now, volunteering could be more than just professional events, or anything related to the corporate world. If on your career break you have volunteered with your building committee, your church, your temple, your mosque, your neighborhood, in any capacity, add that in as well.
6) Take Pride in your Break
Don't let the gap hold you back. It is not a vacuum, airless, dead time. It is filled with hands-on skills, training, experience, and developments on every front. As one of our now rocking-her-job restarters so aptly put it, "Yes I was a stay-at-home-mom for 13 years. But, during those 13 years, I wasn't lying around like a piece of furniture in my home. I RAN it, and I ran my family's LIVES. I was DOING a lot!"
You are more valuable than you know, more needed than you've been told, and more necessary to our country's economic and social progress than you ever dreamed. Women from every corner of India, sailing exactly the same boat as you, with the same career restart dreams as you.
7) Cover Letter - Be True to Your Story
Mahaswetha Roy took multiple breaks in her career to look after her kids and wrote about it beautifully in her cover letter:
"Dear sir, there's a particular reason why I have chosen to write my Cover letter in this manner. While I am an MBA in marketing (regular) with 4 plus years of experience in Client Relationship Management, Wealth Management, Marketing & Business Development, Complaint Management, Key Account Management and Escalation Management in Banking, Financial Services and diverse business settings.
I would like to apprise you that I am also a mom with gaps and breaks in my jobs, as many a time in the last eight years, I have been in situations, where I had to put my eagerness and desire to work and learn on the jobs aside, as Motherhood had taken precedence. I always wanted to make a comeback and find the much-needed stability in my career, I have not been completely a Stay at home Mom, however, I have had to take up opportunities to remain engaged in the corporate world, sometimes at the cost of salary, designation or both.
Things are different now, and I am certain that if given a chance to prove my mettle, O will be competent in the role open at your organisation. Kindly, have a look at my resume and judge me on my skill set and experience as a professional and as a homemaker. My management and Communication skills and Deftness to handle challenging situations and people have only got upped post motherhood!"
If a woman had to quit her job because of a high-risk pregnancy, which she wasn't prepared for at all, and was ordered to complete bed rest for most of it, here is how she could write her cover letter:
"Dear Sir,
I am returning to work after I took a break in my career to look after myself during a high-risk pregnancy. I wasn't prepared to take that break because I never saw myself as someone who would stop working – once a Sales & Marketing Executive, always one! But life had other plans and I realised that taking a step back in my hour of need would make me a better contributor to the workforce after I was fully recovered.
I cannot and will not go into the nitty-gritty of the emotional, physical, and mental upheaval that a high-risk pregnancy brings with it, to the intended mother, but, let me just say that it makes one an extremely attached, nervous, anxious, and scared parent, once their child arrives into this world. It has taken me a long time to realise that I can and should let go and take this step back to my career. I am READY – to work again, to restart my career, to restart my life outside of my home and my family, because they don't need me to be there 24/7 , and I need to get back to the work that once defined me before I had to step away. I am ready to work in Sales & Marketing again, and I think that I would be a perfect fit for the opening in your company."
These are different, unique, and gentle (yet hard-hitting) ways to get an employer/company to sit up and take notice of the person that the document represents.
Start writing your resume NOW!

But before that, The Best resume Contest is back. Update your bio-data, and send it across to us soon. The winner gets a chance to meet her DREAM COMPANY.