What Does it Mean to Lean In, in India? The LeanIn Mumbai Summit 2017
Schonali
in
Events, Working Women
|
21 Dec 2017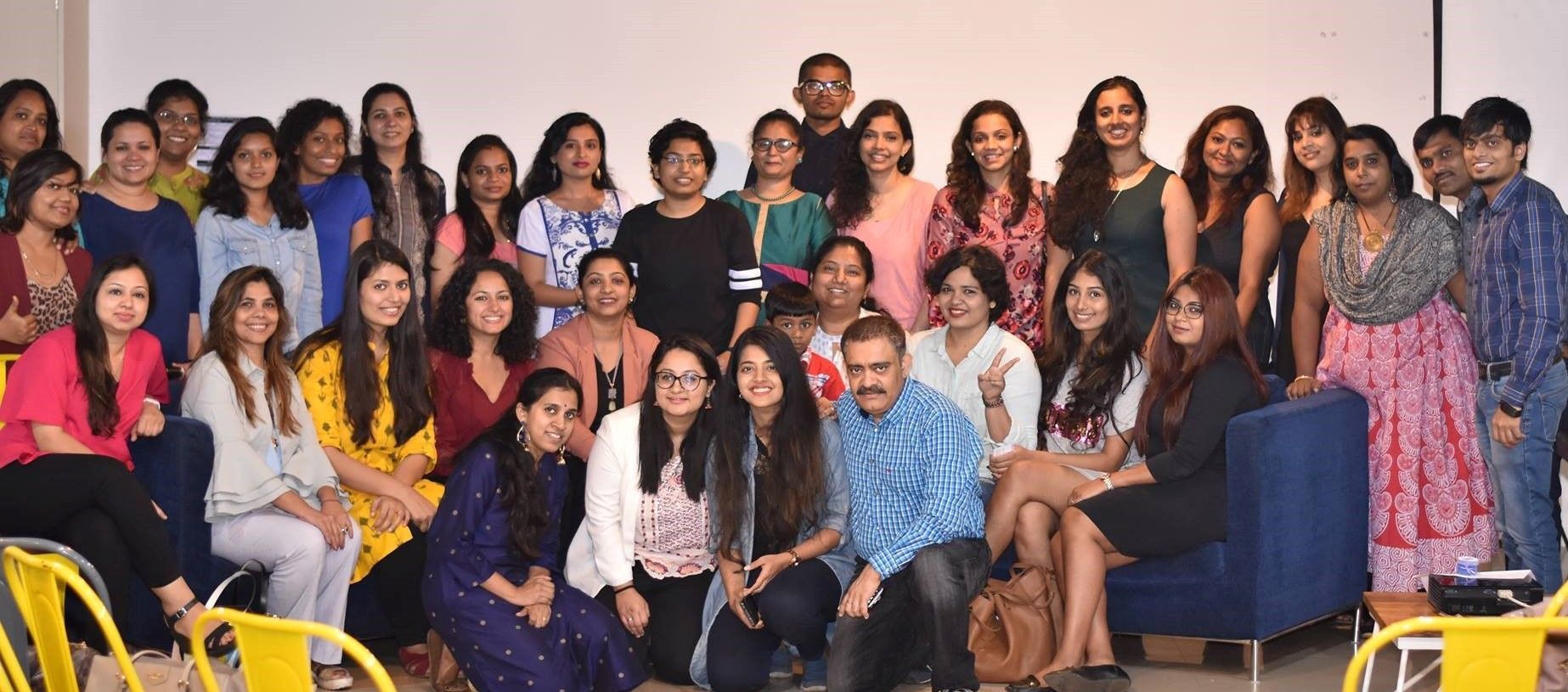 There is a magic that happens when people come together for a common cause that is close to their hearts. A current runs through the gathering, connecting every person there in a wireframe of happy camaraderie and quiet, focused energy. Everyone is there to make something happen.
And for me, I feel that this magic surges into overdrive when the gathering comprises women coming together to talk about the ways in which we can hold each other up, instead of tearing each other down, which the world would rather have us do.
I felt this magic in Mumbai last weekend at the LeanIn Mumbai Summit 2017, organized by the most passionate and energetic young woman I have met in a long, long time – Rashmeet Kaur.
At 24 years old, she has launched a feminist movement that has taken India's young working women by storm, making glocal a concept and an organization started in America, by the COO of Facebook – Sheryl Sandberg. Rashmeet is the woman behind LeanIn India and in the space of 1 year she has already concluded 2 Summits – Delhi and Mumbai – for the Indian woman who wants her career to grow and flourish in the way it was meant to after graduation, regardless of the number of breaks she will have to take to look after the needs of others.
At this Summit were changemakers of industry who were there to learn and share what is being done in India Inc to facilitate a woman's promising career path and its escalation.
People like:
Kunal Shah – Founder, Freecharge
Komal Mathur – HR Head, TCS
Nishant Mittal – Founder, The Testament
Avani Parekh – Director of Empathy, Sheroes
Madhavi Jadhav – Founder, ThatMate
Shivangi Lahoty – Founder, Inaaya & Co.
Manu Nanda Shahi – Academic Life Coach
Avesh Kumar Jha – SVP, Organisational Development & Performance Management, Hinduja Global Solutions (HGS)
From discovering how companies as large as HGS have been owning this space for years now, by constantly reinventing how they support a woman's career growth and its accompanying breaks and restarts, with home-grown programs and processes, to learning how to rethink the very language we use when we talk about a culture of inclusivity when it comes to gender-diversity in the workplace, from one of the youngest founders there (whose company made a turnover of Rs. 1.2 crores before he graduated college!), to hearing about what it was like to be the 1 female engineer on an oil rig far out in the ocean among hundreds of male engineers, for days on end, and everything in between – it was a day of unparalleled revelations for me.
A few of the gems that I took away were...
"There is no need to use a term such as 'disabled' groups or communities. Instead, we should be calling each other 'differently abled', because we each bring unique talents and abilities to the table." - Nishant Mittal – Founder, The Testament
"If someone ever asks you, 'What is the ROI to invest in training women for leadership?' ask them in return, 'What is the cost of incompetence in your company?'" - Avesh Kumar Jha – SVP, Organisational Development & Performance Management, Hinduja Global Solutions (HGS)
"There's a new F-word and it's not just for women!" – Rashmeet Kaur – LeanIn India
"India is the most diverse country in the world. That kind of diversity should be INCLUSIVE, not divisive." – Rashmeet Kaur – LeanIn India
The audience was absolutely delightful in that they represented a wide range of women from the workforce, and even some young men who were eager to learn about how THEY could be a supportive part of the movement to help women lean into their careers and be recognized for all the talent and intelligence that they bring to the worktable, every day.
As for yours truly, my main advice to the women and men in the room, when asked to expostulate on how things can be better was this:
"When you have your first child, what has historically happened is that as soon as that child is born, the women of the family form a tight, impenetrable circle around mother and child and the father of the child is not brought into it. He may WANT to be a part of this baby's upbringing, equally, but he has no role models to show him how. No grandfather, no uncles, no father can show him HOW to look after a newborn and do the WORK required to assist a new mother in this new journey. Open up that circle. Let him in. Let the women show you BOTH how to do the work. Then, when you have a truly EQUAL partner at home with all your work for the family, you will be able to perform and deliver better at the office, too. And one day your husband will teach your son the same."
And with that, my lovelies, I leave you to ponder all the ways in which YOU can lean into your career today, after your break.
Are you ready to start, restart and rise? Well then, we're ready to help.