Get Back to Work in our Top 5 Full-Time HR Jobs
Ujwala
in
Back to Work, Career Development
|
18 Jun 2018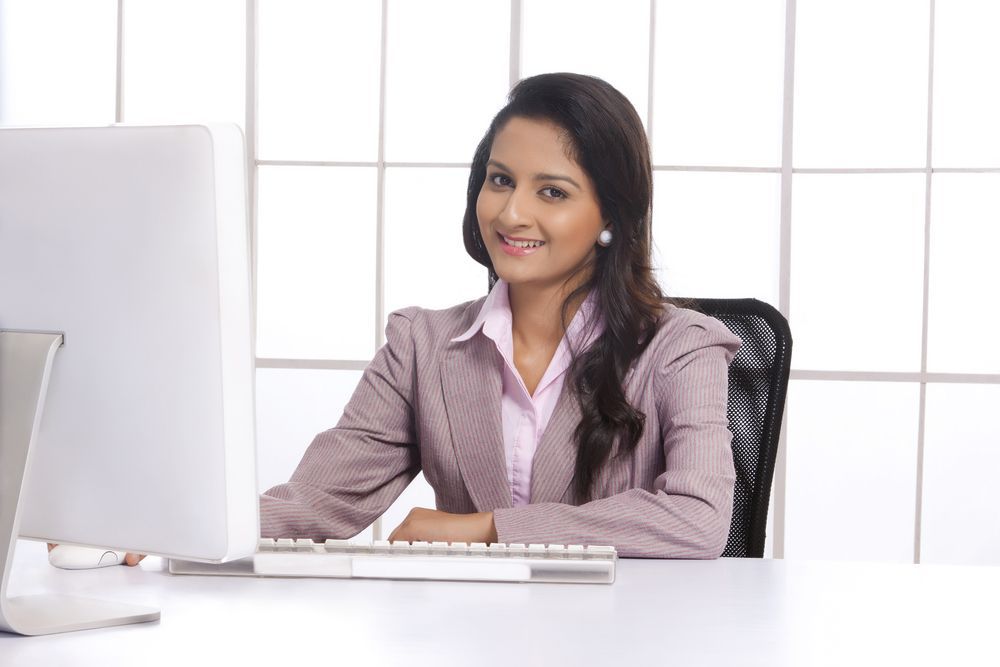 In our efforts in furthering the JobsForHer vision to bring more women back to work, we're pulling out all the stops to keep you up-to-date with jobs in specific industries. Because we want to make the job-search simpler and more efficient for you.
This week, we bring you our top 5 HR jobs in full-time roles you can apply to, RIGHT HERE, RIGHT NOW.
There are tons of job opportunities waiting for you, but browsing through them all to find one that suits your profile can be time-consuming.
Fret not.

Here is our list of top 5 HR jobs in full-time roles.
Top 5 Full-Time HR Jobs
1) Head of Human Resources - Greenpeace India
As Head of Human Resources, you will act as a key business partner in executing and supporting HR strategies. You will also lead, develop, maintain, improve, and implement the human resource strategies, policies, standards, procedures and information management system, according to organizational requirements and guidelines.
Among other requirements, the following qualifications are a must:
7+ years of Human Resource generalist experience, at least 3 years of which are at a senior generalist or manager level
Experience in designing and executing well thought-out HR project plans and policies
Ability to analyze business issues and providing scalable HR solutions that address and align to broader organization requirements.
Experience in digital HR Management Information Systems is desirable.
If you fit the bill, then:

2) HR Executive - Multi Recruit
The role of HR executive requires 1-5 years of experience, and includes the following responsibilities:
Manage HR policies & processes
Manage performance management system
Compensation & Benefits Management
Employee Engagement
Employee Grievances.
Got what it takes? Go on, and...!

3) Regional HR Support - Bangalore, Hyderabad, Chandigarh, Mumbai - Canara HSBC Oriental Bank of Commerce Life Insurance Co Ltd.
If you're a graduate with 2-5 years of experience in the field of HR, then read on to find out more about key responsibilities in this job role!
As Regional HR Support, you will be responsible for end-to-end recruitment - from hiring candidates to handling their exit - across your respective region. You will also act as the advisory for HR policy-related queries.
Here's what the role also includes:
Handling Talent Acquisition end to end to get the right talent on board by effective sourcing, salary negotiations etc., for bulk hiring assignments.
Support Zonal HR Manager on employee relations and other grievances, and absence management activities.
To contribute to the overall management of Front Line Sales, facilitating the smooth coordination and integration of New Hire Induction and providing skills workshops for managers.
Are you the one? Find out now.
Bangalore

Hyderabad

Chandigarh

Mumbai

4) Senior Consultant - Edushine Advisory Pvt. Ltd.
As a Senior Consultant, your role will include research & recruitment, and perform end-to-end recruitment. This includes:
Sourcing candidates
Understanding their JDs
Scheduling interviews and follow-ups
On-boarding of selected candidates
The job calls for excellent interpersonal skills, perseverance, confidence, and assertiveness.
If you've got 4-11 years of experience, then, what are you waiting for?

5) HR Recruiter- Consultant - Spectral Talent Solutions Consulting
If you are adept at HR policies and keyword research, and possess at least 2 years of experience in the field of recruitment, with a graduate degree, then read on to find out more about the role and responsibilities:
As HR recruiter, you will be responsible for creating a strong talent pipeline by:
Identifying talent that meets the client's requirements
End-to-end recruitment assignments for various clients
Conduct skills testing and reference checks
You will:
Handle middle and senior level hiring,
Get an opportunity to work on niche profiles, and
Work with client & team management
Does this profile match your skill-set? Then, go on...

There's plenty of opportunity for a talent pool that has the experience, skill-sets, and the drive to excel in any role.
Yes, that's YOU.