3 Career Breaks for 3 Different Reasons. Now She is Back to Work after 8 Long Years
Kaajal A
in
Restarter Stories
|
15 Jun 2018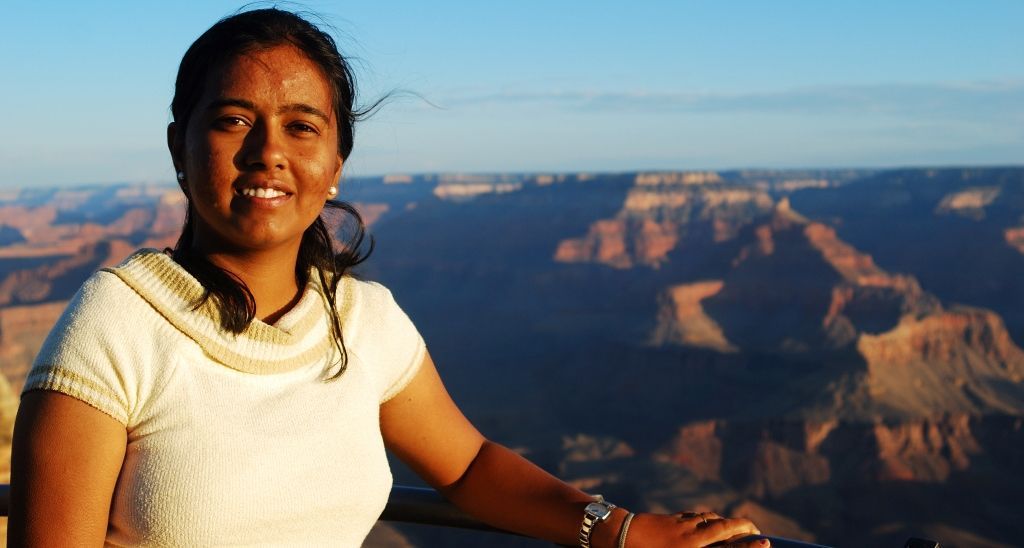 Sahana Chidananada is a Consultant under the 'Her Second Innings' (HSI) Returnship with Cisco. After she came back to work through the program, she wants to do her bit in empowering more women like herself, to restart their careers.
Ask her HOW her restart has helped her and she says ecstatically:
"My restart has me in a perfect routine, without wasting any time on petty things. It also helps my child in growing up independently and mingling with the people (other than me) around.
I have to say, my day is now organized, productive and focused.
The HSI returnship program has helped me break the break in my career, and regain my confidence. It has brought back the Sahana that I always believed myself to be - capable and concentrated.
Her Roots…
Brought up in a family that was passionate about music, I was raised in an environment of encouragement for everything I did.
Throughout my schooling, I had great exposure to the arts. Later, I graduated as a Bachelor of Engineering, in the Electronics and Communications stream.
My career journey was to begin with a campus recruitment, but the company I was selected for was taking a long time to onboard us. And just when we were wondering, the firm was taken over by another company. As a result, none of us were absorbed.
THIS was the beginning of my struggles to get into the mainstream of a career in technology. But with a never-give-up attitude, I took up a course on Embedded System, and soon after, kick-started my career as a Software Testing professional in a small company.
For the next few years, I continued working with smaller companies, and learned a great deal about technology, while also building a good network.
It gave me the spirit to push myself, no matter then if tough times, and always emerge stronger.
Soon, the sound of marriage bells filled the air, and I found my partner for life.
On the Personal Front...
Little did I know then what a huge difference my husband's presence was going to make.
After the wedding, I found an opportunity with Mphasis Technologies. I enjoyed the work culture thoroughly. I'd even travel abroad and get exposure to new technologies.
But our commutes to the office (for me nearly 3-4 hours one-way!!), was not allowing my husband and me any time together. It forced us to rethink our options.
Luckily for us, my husband was asked to work on a project in the United States then. Considering our stressed lifestyles, I decided to leave the job and accompany him overseas.
However, I had no intentions of staying home. I wanted to pursue a career there as well. But I got my work permit only after a year, during which I'd begun pursuing my hobby – MUSIC.
I'd begun teaching Carnatic music to children. I got my work permit in a while, but by then, my profile no longer matched the market requirements. So I took up music as a career. During this time, I was fortuitous to get many opportunities to perform as a musician.
Here, I must say that the biggest support, to venture into life and do with confidence all that I did, was my husband.
Finding Her Way Back to a Career...
In the years ahead, we returned to India, during which we both agreed to start planning a family.
I decided to not come back to Technology (a full-time career) yet. In the course of time, I worked with schools for charity and also worked as a zonal trainer for an art venture called MAD-a POGO(Television program), where I was successful in managing the south zone for kids activities and was responsible for training (close to 20) teachers in teaching art and craft to kids.
In time I became a mother to a beautiful baby boy. Amidst being a full-time mom, I was also teaching music online.
The next 2 years vanished in taking care of the baby.
But when the time came to return to work, I was confused whether to go after a career in software, music or art??!!
And then, I had a lightbulb-realization moment!!
I would have software technology as a career and music as a hobby. No need to choose when I could have both!
My husband, as always, instilled confidence in me to get back into the industry, as he could see the capability in my analytical, logical self.
My career break lasted 8 long years.
As we all know, deciding to come back to work will not fetch you a job. Working towards it will.
So the next day onwards, I dived into some serious groundwork. Adding to my efforts was the construction of our new home and my husband's travel abroad.
Over the next year, I was completely occupied with all that a new home demands. Even after moving in there were several challenges in bringing it to the finish line. And again, my career took the back seat. But I'd made up my mind – I would not sit idle.
Apart from applying in various companies, I'd begun taking tuitions for higher secondary classes and engineering subjects.
Finally, the day came when I was called for interviews for software testing.
And a much-needed realization happened during those interviews: that I simply HAVE TO update my learnings in technology. And I took up courses to upskill myself, for which my husband backed me up 100%.
Then, an opportunity came knocking, where I was offered to get back to work as a freelancer for a small company.
While I was happy about getting back into the industry, I was compelled to take another break, this time to take care of the elders. This was my chance to support the family that's always stood by me. And I wanted to give my best. So I went on a short 4-month break.
But today, I'm back to work – exactly in the way that I'd love to be! A big 'THANK YOU' to the organization that helps women restart careers by boosting their confidence levels.
In the years ahead, I see myself taking challenges head-on, growing, AND getting other women back on their feet and back to work!
Inspired to restart YOUR career after Sahana's return to work?