HCL's "iBelieve" Program Launch: A Resounding Success for Second Career Women
Schonali
in
Women-friendly Companies
|
02 May 2018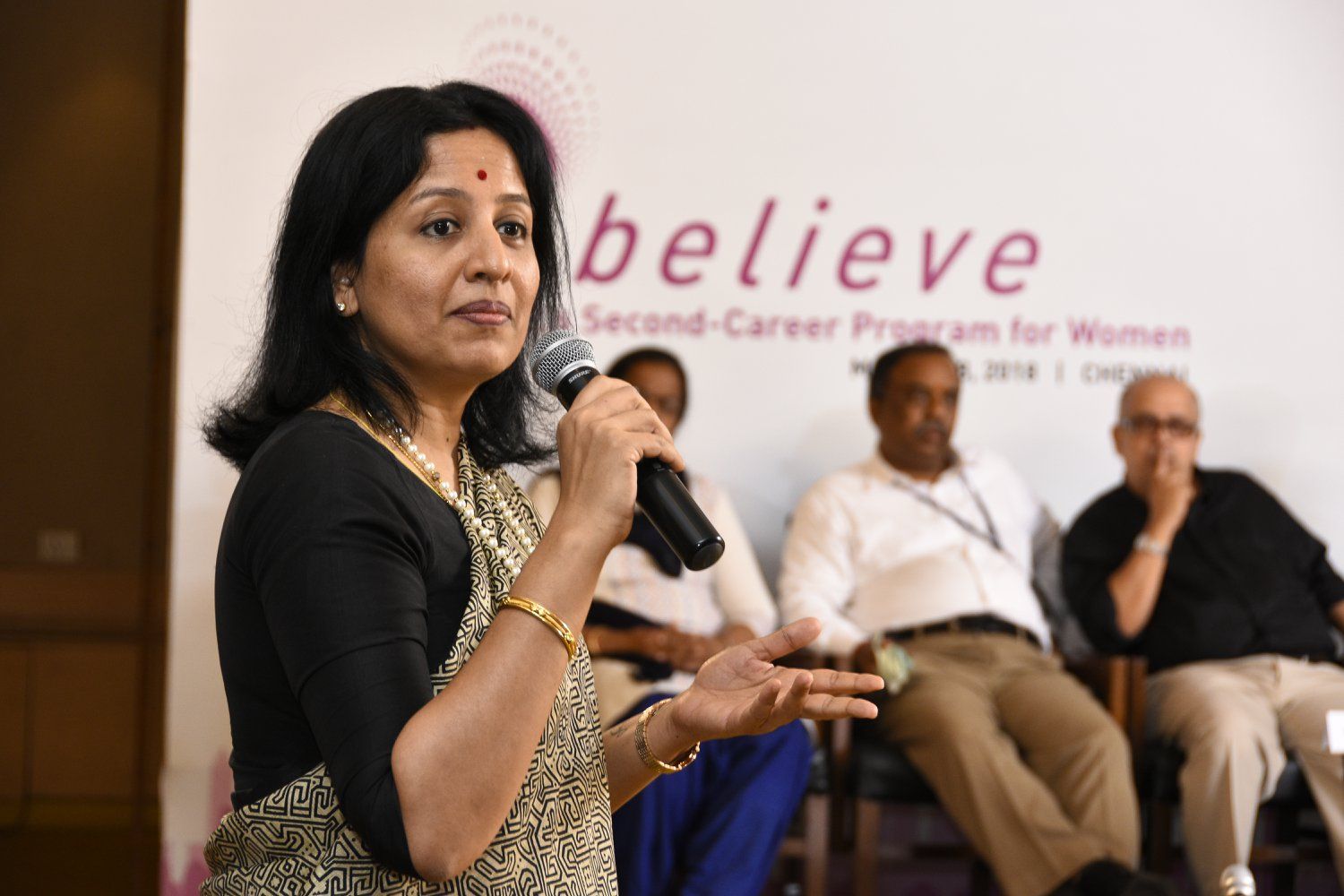 HCL's 'iBelieve – Second Career Program for Women' was born with a vision that one never stops being the professional that they were; career breaks are only a phase.
iBelieve is a platform for women to return back to their working self after a career break that they took to manage other priorities.
The curtain raiser event that HCL Technologies hosted in Chennai was a placeholder for enthusiastic iBelieve candidates to meet with HCL's senior leadership, the program director, and the training head, to clarify concerns they may have had regarding the program, before it began.

The day began with a keynote address by Srimathi Shivashankar – Executive Vice President, HCL Technologies – Second careers are not Optional; They are a Conscious Choice. This was followed by Ambika Natarajan – Associate Vice President, HCL Technologies speaking about iBelieve: Second Careers Program for Women – How HCL Can Help Fast-Track Your Career Again.

The panel discussion The Practical Challenges Faced during Restarting One's Career, was spirited and represented a great diversity of thought & experience in the panellists who were a part of it:

Mr. Venkatesan Lakshman, Associate Vice President - ERS
Mr. Srinivasan Thothathri, Vice President - ERS
Ms. Arati Datta, Deputy General Manager - Apps & SI
Mr. Sridarakishore S, Operations Director
Ms. Ambika Natarajan, Associate Vice President
The discussion was moderated by Mr. Krishnan V.
The floor opened for a quick Q&A, followed by lunch, and then counselling and guidance sessions by HCL experts for the women who were in attendance.

Two key takeaways from the iBelieve launch event were:
An emphasis that the field of tech needs upgrading in skills & knowledge every 3 months. Thus, all a woman on a career break needs to do is go through their training, and she'd ready to restart in tech!
HCL customize their training according to the experience and knowledge of every candidate who applies.
HCL completed approximately 200 interviews for interested candidates.
A company who truly cares about helping women return to work!
We covered the entire event on our Facebook page, LIVE, from the venue, which we documented to share with you, here, today:
FOLLOW HCL Technologies on our portal to know about different job roles and other updates, as they're posted.