I Felt Fulfilled as a Mother, But Not as a Career Woman
Kaajal A
in
Restarter Stories
|
24 May 2018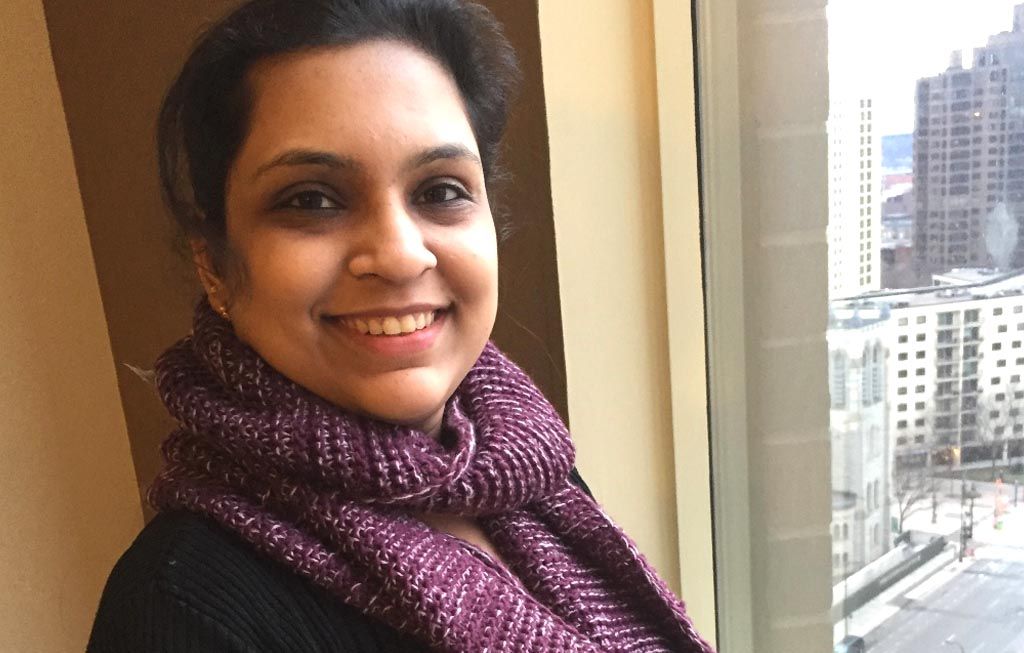 Second career woman Surbhi Joshi, an active JobsForHer Ambassador, recently restarted her career as a Senior Associate with Cognizant Technologies after a 2.5-year career break.
In her story, you will find, time and time again, how situations outside and conflicts within did everything and more to keep her from getting back to work. But Surbhi had her eyes, mind, and heart set on one thing and one thing alone… returning to work. No matter what the odds.

Q. Hi Surbhi! Would you please tell us a bit about yourself and your career journey thus far?
I'm Surbhi Joshi, doting wife, and mother to a 3-year old, Senior Associate at Technology solutions.
Prior to my break, I worked as a Technical Evangelist for a year and a half in Infosys, and then as a Software Developer for the next 5 years.
I'm an all-out career oriented person. In my free time, I enjoy reading and am currently also developing my writing skills.
I am at my best if I am occupied all the time.
I love keeping busy, and that too with multiple things. The adage 'An empty mind is a devil's workshop' couldn't be truer than it was in my case.
I started my career in Nov 2008 as a Software Engineer at Infosys; got married in Jan 2011. My personal life and professional life were very naturally amalgamated with each other. But after my daughter was born, priorities changed.
Quitting a job was never on my mind until she came along.
Q. Right. So how long was your break and what did your break entail?
My break lasted two and a half years.
My husband had moved to the US a few months prior to our daughter's birth. So, I decided to quit my job - to take care of my daughter and also to make sure that she and her father were together in the US.
I felt this would be a good time to take a break and give my full attention to my daughter. And although it was the need of the hour, I couldn't perform duties to the best of my abilities, because I didn't have multiple things to apply my mind to.
As a result, I began losing my identity.
Q. So what made you want to return to work?
I did not like being financially dependent on my husband. Although I had my plate full with an infant around me, I felt like I wasn't doing anything productive in my day.
I felt fulfilled as a mother and cherished my time with my daughter, but as an individual, my personality was taking a beating.
My confidence began dipping. I was divided in two. The role of a mother was overpowering the actual 'me' within. This is when I decided to get back into something again. I knew that if I am not happy as an individual, I could never instill confidence and trust in my child.
Disappointing as it was, I couldn't work since I was in the US. So I decided to join a university and pursue my MS instead. I had the complete support from my family and husband. My husband is remarkable at counseling people and motivating them, but in my case, he was also losing patience. But he never lost hope in me.
With a baby in the house, it was difficult for me to study, but I was determined to get back on track.
I would attend classes in the evening after my husband would come home, and then stay awake until late in the night or wake up early in the morning to study.
The only thing I did when my daughter was asleep was STUDY.
We thought that I could look for a job once I finish my MS, but God had different plans. We had to come back to India because of which I had to leave my course halfway.
Upon returning, I had to gather myself all over again, and start my job hunt. As I have a technical background in IT, I had to upgrade myself and study (again!) before appearing for interviews. It was difficult with my daughter around. I must have applied for at least 20-30 jobs, but would barely get interview calls; and even for the ones I'd get through, the callbacks were rare.
Although my family was there to support me, every single day I'd muster the courage to stay optimistic. I'd utilize the little time I had during the day, to study and prepare myself for the interviews. My MS degree helped me a great deal as I had upgraded myself on recent technologies. I also went a bit off track to do some work with a start-up, but things did not work out. I was now questioning my caliber. But everything happens for the good. I would not have got this opportunity with Cognizant if I had continued with that start-up.
Now that I have a job, I feel so normal.
I'm back on track! I am my old self and I can see that my family and friends are relieved to see me grow as an individual, rather than just playing 'mom'. Thankfully, my daughter too took the change positively. I still feel guilty about leaving her at home so I can go to work, but I'm glad my family has come forward to extend us the help we need.
My daughter is not even three, but she still understands me so well.
Q. Beautiful! Where do you envision yourself in the years to come?
Well, I value my independence, and so I would want to continue working, but I want to do something more than just a job. I'm still to find an avenue to fulfill that, but I want it to be something where I can make a significant contribution to the society, and help make this world a better place to live - for us, as well as the generations to come.
Q. And we wish you luck with that. Lastly, tell us how being an ambassador with JobsForHer has made all the difference?
In January 2018, I came across an article in the newspaper which mentioned JobsForHer. I was so excited that I immediately created an account and applied for the role of an ambassador.
All the women in the group are wonder women! I got a lot of motivation and inspiration from all of them. Everyone was always happy to help and support. I'm glad I found this platform because it gave me the courage and the morale to keep moving ahead.
Are you ready to step back into a career?