This back-to-work MOM surfaced from the shadows to climb the ladder to success
Kaajal A
in
Back to Work, Restarter Stories
|
24 Jan 2019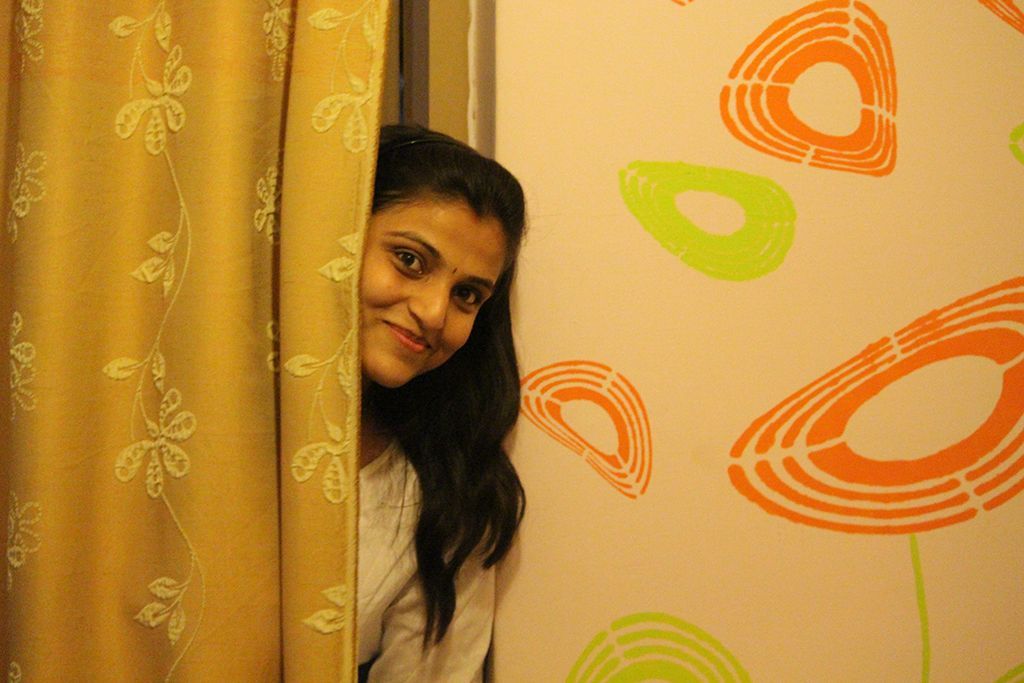 What does a woman, who's been rushed to the crossroads of her life, where she sees nothing but hopelessness all around, do? A woman who dons the hats of a wife, mother, daughter and an aspiring work returnee.
Well, as history has it, she picks up the pieces and puts them back together. One by one, patiently, and carefully. So that life moves on. For her, and her loved ones.
And that sums up the story of this lionheart - Madhavi Rao, who came back to work after 4 years, as a Trainer at O.M.i.T (Online Marketing Institute & Training). To dive into the depths of her struggles, go further…

Hi Madhavi! Congratulations on returning to work! So, tell us a bit about yourself and your career.
I'm a fitness-conscious, easy-go-lucky, sporty person. But above all, I'm a MOM.
I started my career as a trainee in SEO, way back in 2006. Parallelly, I was doing my MCA through distance education, and since then, I have grown to the position of a Trainer. I never thought of a career as a Trainer or in the teaching field. Because I do not have the patience for teaching others. But my career 'gap' pushed me towards the training field.
What were your reasons for going on a break, and how long were you away?
My first break was after 4 years (in 2010), of having been an SEO trainee, an SEO analyst, and then a Senior SEO Analyst, all with Amulya Infotech. I took a break because I wanted to pursue my dream, which was Journalism.
So, I took up my master's in Mass Comm. & Journalism besides the hardships that came in the form of opposition from family on grounds that GIRLS were not meant for such fields.
But I achieved success even before completing the course, during my internship with Indian Express. I created a buzz in the city through my news story of drug peddling by school students. In fact, the City Commissioner acted in support of my coverage and I got recognition for it from him. It's my life's biggest achievement until now. One that helped the public directly by saving many, many children while creating awareness amongst parents of the upper classes of society.
After 2 years of the course, due to family pressure, I got married in 2013. In time, due to certain personal challenges, one of which included paying off a heavy debt, I was keen on getting back to work. Because there was no other way out.
So, I came on board the PRHUB in Bangalore in Feb 2014. But then, had to quit by Sept 2014 because of my pregnancy. Post-delivery, I was doing some freelancing in digital marketing from which I was earning a decent sum of money, but expenses were on the rise with interest amounts piling and a child's upbringing.
I even moved between cities to clear the debts but came back to Bangalore last May. I was going into a depression. So much so that I was having suicidal thoughts. I even went for counseling but that didn't help. So, I got into fitness activities like running and working out at the gym, which helped me beat the stress and surfaced mental clarity. It became clear that a healthy body sure is the first step to a healthy mind.
And that only we can help ourselves, not others. That was the time I decided to restart my career. I began looking for jobs for a restarting mom.
But my 4-year break seemed to push away opportunities. So, in 2018, I got my parents to come live with me to take care of my 3-year old, and I dived deep in search of a serious job.
That is when I landed onto the JobsForHer portal and their Whatsapp group, where I received so much confidence from the experience of all the other women.
In time, through willpower and patience, I landed the job of a Trainer with OMiT - Online Marketing Institute & Training. Thanks to O.M.i.T, they had faith in my knowledge and skills and gave no attention to my career break.
What are the challenges you faced while coming back to work? From companies, on the personal front, etc.
I didn't have the time, or the resource(financial), or even the awareness for upskilling when I restarted. After becoming a part of the JobsForHer Ambassador group, I learned the importance of reskilling before coming back to work. I then resort to all online resources – blogs, videos, etc. which helped me brush up and update my knowledge in this field of digital marketing.
And I wanted to shout out to the companies and to all women on a break that it's not a CAREER break, it's only a JOB break. That's what I told myself and started looking for jobs for a restarting mom, with that attitude and confidence.
What made you want to return to work and what has restarting your career done for you?
Dependency, living in a male-dominated family and my child's future were the reasons I chose to return to work. And SELF-CONFIDENCE and the ability to handle unforeseen situations are the plusses that I've come away with.
Do you credit anyone for support on your restart journey? If yes, then tell us about them.
Absolutely!! My PARENTS because without them, I can't even think of leaving my daughter and coming to work with a peaceful mindset.
Also, my sisters who have always given me a patient ear and tremendous moral support. And my 2 friends, Revathi & Subhashini who have been the biggest support in keeping me calm. Love them forever!!
How has your career restart benefitted you and the people around you?
It gave me the power to BE MYSELF. And thus, automatically an EXAMPLE for others. Especially for my DAUGHTER. That women are not only meant for household chores. I want to live as a woman who can be independent, no matter then the situations ahead.
From your experience, what would you wish to say to the women reading this?
Believe in yourself. No one can help you except yourself. YOU can bring peace in the eye of the storm and storm amidst immense peace. YOU are THE SOURCE of everything.
Ready to RECLAIM your career?