Her Career Break Is Her Best Experience
Martina
in
Career Development
|
12 Dec 2018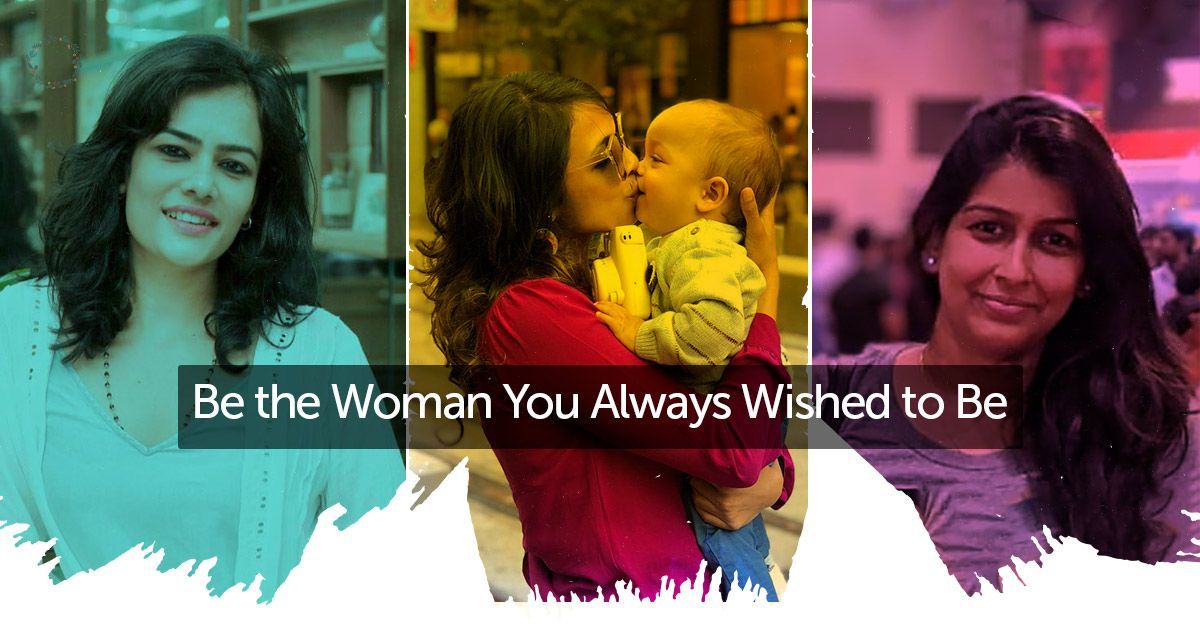 What could women possibly expect when they attend an interview after their career gap? Are Hiring Managers understanding?
Interviewer: So, you took a break from your career?

Candidate: Yes, I did.

Interviewer: But 6 years is a really long break! How could you possibly come back from that?

Candidate: Yes, 6 years was definitely a long break away from my career, but I did not take a break from work. The experience of being on a break and taking care of my family has helped me gain a skill set that no job could teach me.

Yes, you took a break from your career, and you were unable to get back sooner, that doesn't make you less capable or ambitious. Don't apologize for the length of your break, take your time and come back when you are confident.

While we are talking about women stepping back into the workforce, what do women do to keep themselves connected and updated in the professional front? Women have done a lot during their career break, they have taken time out from their daily chores and kept themselves updated with what is happening in the corporate world. Which shows how much stepping back into the workforce meant to them.

To help keep themselves updated while on a career break, women have got on to LinkedIn. The business and employment-oriented platform helps women network with people and assist them in their career and more. Also, they can take up courses and attend workshops which could add on to their resumes.

Women stepping back into the workforce, is still a huge concern, and to understand it better we went ahead and asked a few women, about their career break, and this is what they had to say:

Anisha's Experience

Anisha, a mother, a daughter, a single parent, and a driven WOMAN. Today Anisha works with ALDI as a Learning and Development Lead. She is content with her personal and professional life and has a perfect work-life balance. What else could one ask for?

But before her current company, Anisha was just like the rest of the women who had to take a break from her career, for personal reasons at that time needed her attention more than work. And she gave into them.

Anisha was on a career break for two years before she stepped back into the workforce. She relocated to a different company and had her bundle of joy to take care of. So taking a break from her career was much needed. On asking Anisha, what she mentioned on her resume about her career gap, she replied, "The absolute fact, that I had moved overseas and had a baby".
For Anisha, it wasn't a challenge to explain her career gap. The employer was understanding. She actually got the job where she first interviewed after her career break. She explained that her first interview wasn't challenging in the slightest.
"My employers were keen on learning about my experience living in a different country while being pregnant with my son. An individual grows as a person with the whole process of childbirth and the resilience we build is second to none. Women are so good at multitasking and acquire so many transferable skills as mothers and that's really what I wanted to showcase to my employers." Anisha said.

Raksha's Experience
While Anisha didn't have any hiccups to get back into the workforce. Raksha's experience on her career break was opposite. She had a tough time getting back to work.

Raksha didn't mention her career gap on her resume. She had taken a few breaks from her career for personal reasons. She was on a break for more than a year and had a difficult time explaining her career gaps to the employers.

Raksha adds, "The employers were hesitant to hire me". They questioned her breaks instead of focusing on the experience she had, and how capable she was. But that didn't stop her and she kept strong and motivated herself to keep trying.
Ankita's Experience
While Ankita was on a career break, she took up a work-from-home opportunity which was great. But she had to compromise on the salary, though she was handling approximately twenty-eight clients of theirs while also taking care of her newborn at home.
Ankita also mentioned that during her career break, when she was searching for job opportunities, she initially thought that her experience would be enough to get her a job, but eventually she understood that she needs to upskill herself, to land herself a job. She then attended courses/workshops from JobsForHer. She also was a JobsForHer Ambassador, which all added to her resume. She also kept reading articles and networking to stay updated all the time.

Ankita also started her own company, LA RecruitRiver a year and a half back.

Taking a break from your career is not as bad as they make it sound for your career, just make sure you…
Keep your resume updated

Attend Masterclasses, Workshops, Courses

LinkedIn is your go-to guide,

Network with like-minded women.
How well you manage your day-to-day life during your career break is what you will be able to reflect on when you get back into the workforce. You are doing a lot of things during the course of the day and with that, you are going to pick up or probably master a few skills. So, treat your break as a learning experience that will help you better when you get back into the workforce.
Your career break is not the end of your professional journey!