Let these Restars tell you How They Manage Work AND Home Work
Ujwala Thirumurthy
in
Back to Work, Weekend Reads
|
18 Feb 2018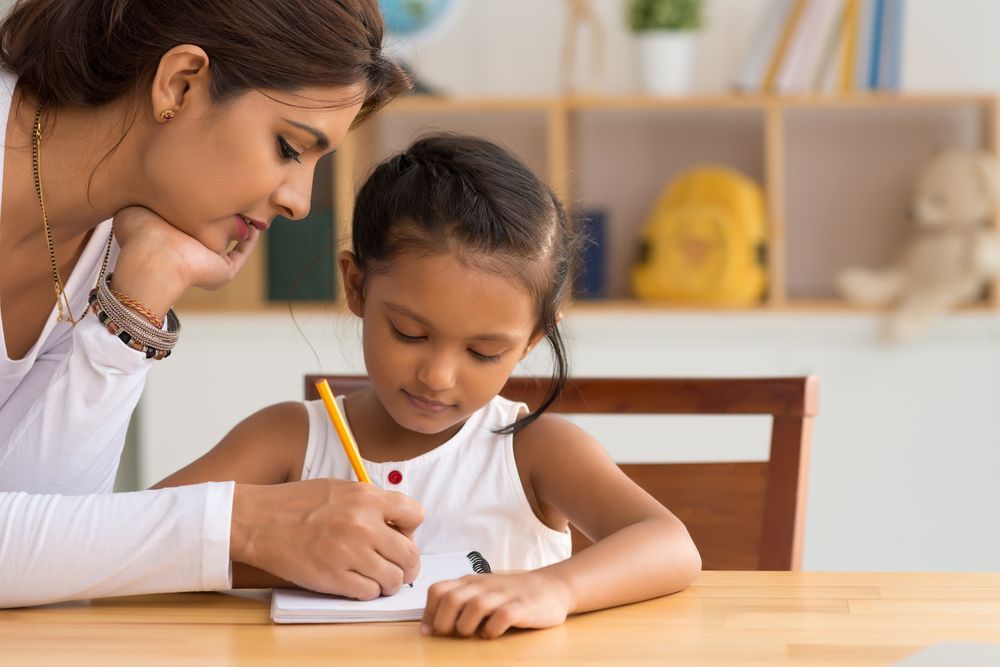 At JobsForHer, we're on a mission to bring talented women on a career break back to work. But, that's not all.
The JFH Restars Community is a vibrant group of women who encourage and support each other in balancing home AND office. From discussing prominent issues in the workplace to handling kids and home duties, from encouraging messages to practical tips - they've got it all covered.

Who are the Restars?
The Restars are women who have restarted their careers after a break - be it in a full-time job, part-time, freelance or work-from-home.
As part of a series of discussions that happens every weekend, they tackle common problems that working mothers face.
And one daunting question that came up recently is, "How do you deal with your child's homework if you're a working mum?"
Clara (name changed) recently restarted in a full-time job after a 2-year break. Making time to supervise her child's homework after work was a tough task! She decided to look for solutions to the problem by addressing it to the Restars Community.
Her Question:
I recently restarted after a break. The job is ok. With a little extra effort, it's fine, but my kid is expecting someone at home to initiate homework. How to manage this situation?
Here are some #JFHRestarTips that might help YOU, too, especially with exams around the corner.
Neeraja Ganesh
IT professional
"The first time I got to know that my daughter's school has exams was when she came back with the exam schedule in UKG.
I panicked and rushed to the school to figure out what the exam would be like. I then decided to set question papers and based on her answers, pick up topics that she needed help with.
Gradually, I got her into a routine of setting her own question papers - which meant she has to go through the book and decide how the questions could be framed. Indirectly she was studying."
The next step was complete independence. This is when you let them prepare on their own and write an exam without really checking how well they are prepared. I started doing this when she was in the 6th/7th Standard. I continued to do this until she didn't really need me around.
"U need to find out what motivates them. With a little independence, it's amazing what kids can achieve.
Neeraja's passion lies in mentoring and grooming people in the workplace and has a special interest in helping women grow in their careers. She is a mother to a 16- year-old daughter who is just about to write her class 10 exams.
Geeta Pradeep
Freelance Content Writer
"I give him specific questions to work on. Once he completes them, I make him re-check and correct his mistakes. That's the best way to learn."
Before her career break, she could only spend time with her son on weekends as she worked till 10 pm at her own store.
Things eased up when Geeta's HUSBAND chipped in to handle homework sessions.
"Now, I am in charge of mathematics, and he handles all the other subjects."
An IT professional for a long time, Geeta Pradeep discovered her love for writing and stuck on to it. She gets creative when left alone and switches over to business-mode under pressure. She enjoys reading, listening to music and watching movies when she isn't writing awesome stuff!
Ramya Shripathi
HR Specialist
5-year career break
"A tuition teacher is an option if you can have someone who will visit your home - If a trusted adult is at home with your child, or after you get home."
Ramya was born and brought up in Chennai, but has been settled in Bangalore since 2005.She is an upbeat mother to two naughty kids and loves to travel. She currently manages internal communication and new joiner onboarding at a global manufacturing company.
Shweta Siddha-Deshmukh, PR Manager
2-year career break
"Regularly getting the homework done in our presence if we are working is difficult. I feel kids NEED to be given time initially for homework...but as they grow up we need to train them to do it on their own, and at a particular time, every day, so they get into a routine."
Shweta is currently exploring entrepreneurship and wants to take steps for environmental conservation and sustainability. When she isn't working, she indulges in reading, workouts, and some well-deserved family time.
Kaajal Ahuja,
Senior Content Writer
11-year career break
"If you feel like YOU need to be present to initiate that process and habit, then maybe discussing flexibility with your manager, for some time, might be a good idea.
Sometimes, we don't know how open organizations may be to our needs for flexibility and being honest about it."
A commerce graduate, Kaajal Ahuja discovered her love for writing during her career break. She now enjoys the flexibility that her role as a senior content writer brings, giving her ample time for family. Kaajal is also the proud mother of a 13-year old son.
Let's face it. Juggling multiple roles isn't easy, especially if you've JUST restarted your career and are trying to work out a routine.
But, it's time to reschedule. Because remember, it's not about the homework. It's about the BOND!
If you're still on a career break, ready to get back into the workforce, then click the image below for a headstart!

If you're a restarter, come join our Restars Community!