Your Second Career Starts with SheSparks, Adobe's Returnee Program for Women
Schonali
in
Women-friendly Companies
|
20 Dec 2018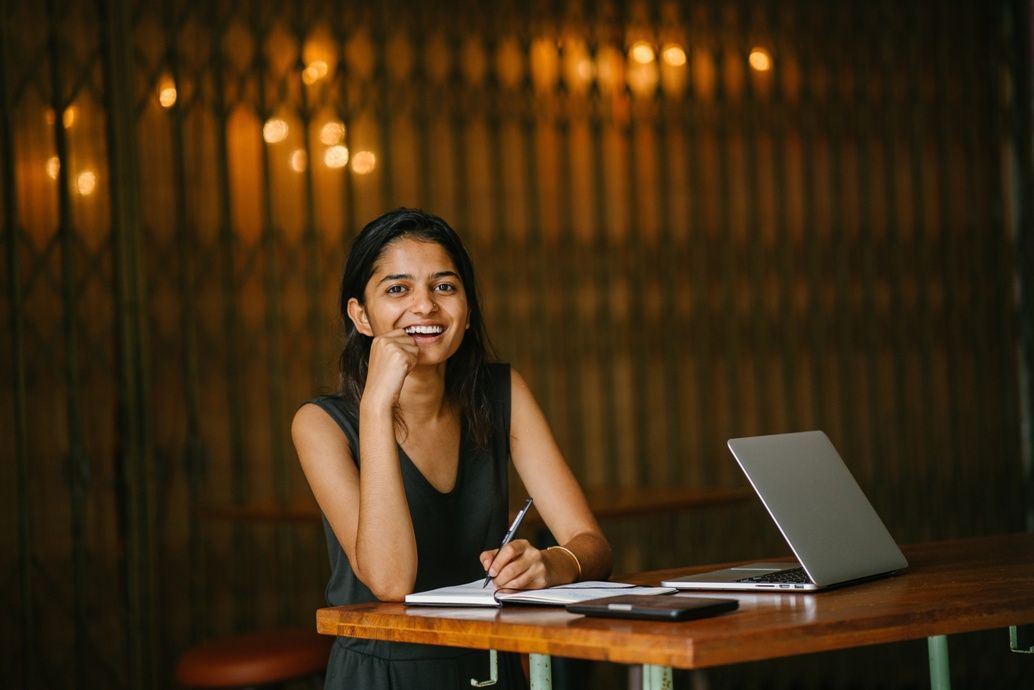 Changing the world through digital experiences is what Adobe's all about. We give everyone—from emerging artists to global brands—everything they need to design and deliver exceptional digital experiences.
To be successful, we understand that product innovation comes from people innovation and that is where we're on a mission to hire the very best. We are committed to creating exceptional employee experiences where everyone is respected and has access to equal opportunity.
We realize that new ideas can come from everywhere in the organization, and we know the next big idea could be yours.
If a career restart is on the cards for you, then it's time to buckle up and gear up for the ride with Adobe's SheSparks. SheSparks is the Adobe Women Returnee Programme, which aims at creating a gateway for women to rejoin the workforce.
And there couldn't be a better opportunity for YOU to come back to work.
About SheSparks
The roles offered are internships for 6 months, with the potential to convert to a full-time role based on performance & relevant opportunities.
Returnee roles are eligible to women who have been on a break for a minimum of 1 year, with a minimum of 3 years' experience prior to the break.
13 positions are available across consulting & sales business units
Attractive stipend program

Some of the roles that are available in this program:
UI/UX Designers
Digital/Web Analysts
Performance Analysts
Business & Insights Analyst
Marketing Specialists
UI Developers & Digital Marketing specialists

Through SheSparks, you land yourself an opportunity to learn about the latest digital technologies in which Adobe is a quadrant leader, therefore learning from the best minds at work.
Driving Greater Diversity & Inclusion
Adobe is an equal opportunity employer. They hire talented individuals, regardless of gender, race, ethnicity, ancestry, age, disability, sexual orientation, gender identity or expression, veteran status, cultural background or religious beliefs. They know that when their employees feel appreciated and included, they can be more creative, innovative and successful.
This is what it means to be Adobe For All.
Donna Morris, Executive Vice President Customer & Employee Experience, Adobe says, "...Our goal has always been to foster a diverse workforce and an inclusive workplace that fuels innovation and creativity...India has the second largest employee base for Adobe outside of the US and we see reaching pay parity between men and women as an important milestone in our commitment towards building a work culture that thrives on equal growth opportunities for all".
Here are a few amendments that have been put in place:
Use of gender-neutral job descriptions
Targeted training to identify unconscious bias
Discontinue the practice of using a candidate's prior remuneration to determine the starting salary offered – an important step to help counter the gender wage gap

In-House Facilities
Adobe is committed to supporting its employees' health and well-being in ways that extend beyond traditional health benefit offerings. With a doctor on-campus, a quiet room to get away and relax before delving into work again, a mother's room to support new mothers, and yoga sessions, Adobe has everything in place to help you feel 'at home' even at work!
And THEY want YOU to join them! Adobe's Returnee Program SheSparks is the perfect launchpad for YOUR career restart!
Find the job you're looking for right HERE and get started through SheSparks!
Reference links:
https://wwwimages2.adobe.com/content/dam/acom/in/about-adobe/newsroom/pdfs/Press%20Release%20-%20Adobe%20Achieves%20Pay%20Parity%20in%20India.pdf
https://www.adobe.com/in/about-adobe.html?promoid=2NVQCDBQ&mv=other