Rediscovering Experienced Women Technologists - Intuit Again & Lata Agarwal
Kaajal Ahuja
in
Restarter Stories, Women-friendly Companies
|
31 Mar 2017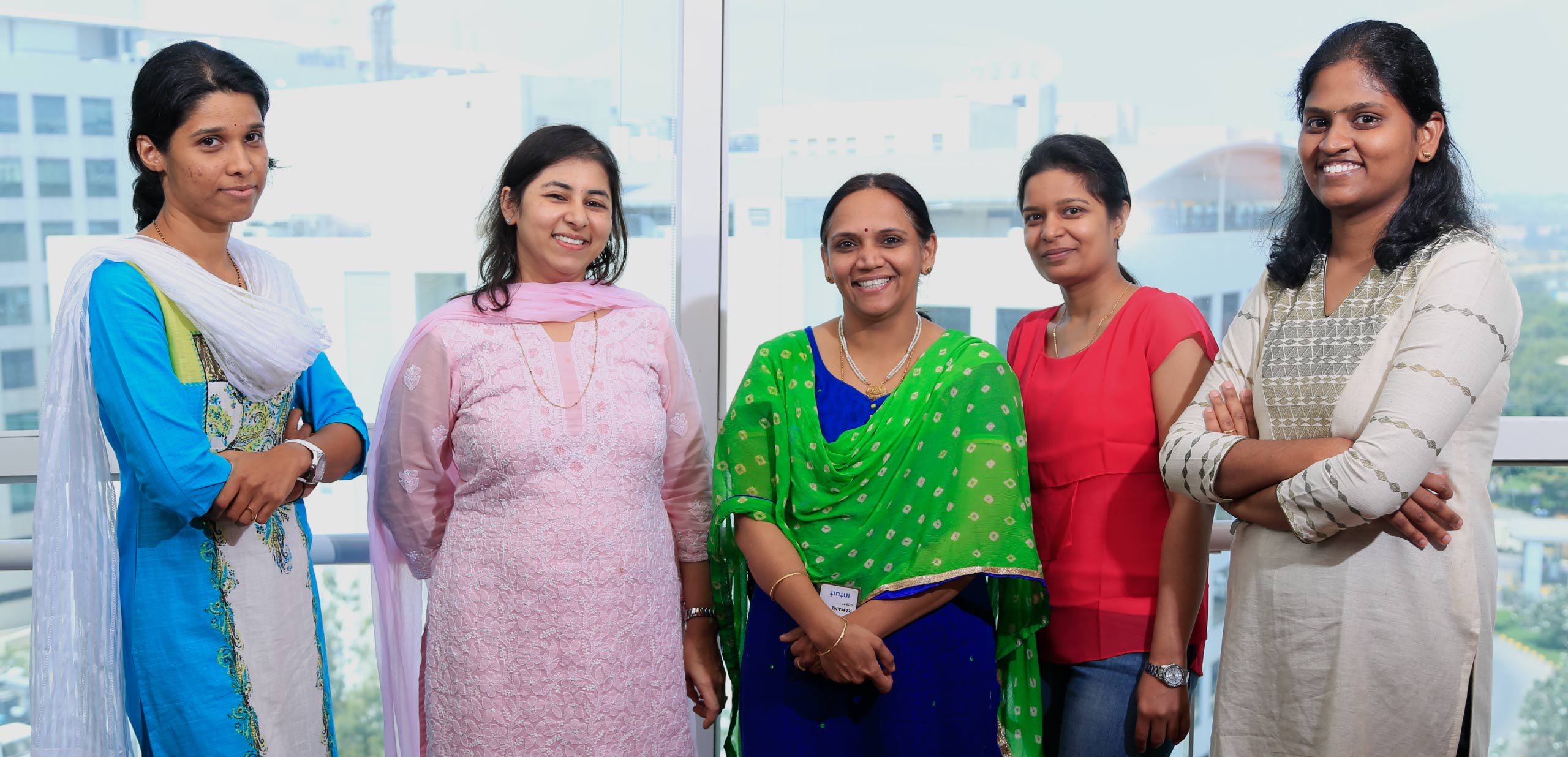 Motivation. Enthusiasm. Knowledge.
These are the key takeaways listed by women technologists of the Intuit Again program, that's designed to smooth sail their return to the world of technology.
And Lata Agarwal feels no different.
While shuttling between picking her daughter from school, and heading back to work, she spares a few minutes for a quick chat with JobsForHer...
Hi, Lata! Glad that we could do this today. Tell us about your life before your career break.
Having spent my childhood in boarding schools, and away from my parents, I developed a very carefree outlook towards a career and life in general. But everything changed when, after graduation, I started my career with the Indian Air Force in their technical branch. For the first time, I had truly achieved something in life all by myself. This exposed me to a whole new perspective on what I was capable of, and about life itself.
The most important lessons I learned were to look at adversity as a necessary part of life, work to focus on the positive—even in the most negative situations, and to not shy away from your fears; rather, face them head on.
After leaving the armed forces, I began my IT career with the tech giant, Infosys Technologies where I worked with clients like Caterpillar, Alstom.
How honorable to have been part of the IAF! So, when and why did you take a career break?
With an experience of over 7 years, first at the Indian Air Force, and then a startup called EnRoute Media, I went on a 6-year break to raise my 2 children. I was always clear that I would take time off to nurture my kids and not mix personal and professional space, but with a promise to return because there is nothing more satisfying than financial independence.
Although I enjoyed my break thoroughly, I yearned to get back to work to utilize my potential and give shape to new ideas.
We couldn't agree more. Please tell our women candidates of your Intuit Again experience…

There are so many positives about the program that it is difficult to list down a few. Firstly, the interview process was very encouraging. The course too was well planned, like the hands-on coding which was intended for testing how well a candidate applies their concepts to solving the problem at hand.
You began with a 6-month internship, isn't it? What were your learnings from that period?
Yes, I did. It was unforgettable! With the help of initiatives such as live project assignments, targeted mentoring via mentor/buddy program, and regular feedback from the team and my manager, it's impossible to feel otherwise.


"The solid structure of the Intuit Again program and the dedication of the Intuit Again team is truly worth emulating in other organizations"
- Lata Agarwal
Software Engineer
And what is it like to work at Intuit?
Initially, there were days when I would, sitting at my desk, almost burst into tears, questioning my decision to come back. I couldn't see that my team and manager were, in fact, trying to help, when they wanted me to take certain steps in a direction. But in time, advice from the IntuitAgain fellow members helped me realize that. After that, I had no time to feel depressed. It's been 4 years now, and I look forward to coming to work every day.
Intuit gives me that space to excel and pushes me to learn new skills and innovate.
How has this experience helped you grow as a professional?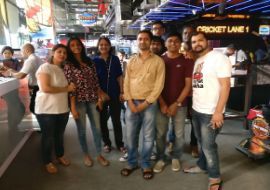 Before Intuit, I had applied to various other organizations and I could sense that recruiters were hesitant to hire me because of my 'gap' years. Also, my need for flexible work hours was seen as a deterrent, which made my resume less attractive than those of candidates with similar experience in the market.
I knew I needed a workplace that would help fill these gaps and value my skills and past work experience. Thankfully, that's when IntuitAgain happened! I couldn't have asked for anything more.
'Ask and you shall receive' aptly describes your return, Lata! Did you face any challenges when you restarted?
I did have my support system at home, but flexibility at work made it easier. After the 'social jet-lag', Intuit gave me every possible support to help smoothen my transition back into the work world.
Any words of advice to other women who wish to return to work?
This is my 4-Point Plan for other women who are thinking of restarting:
Don't be apologetic about taking a career break.

Start planning for your comeback, I'd say, a year before. Discuss your decision of getting back to work with your family and seek their support.

Brush up on the skills you already have. Reach out to your friends & old colleagues and start giving mock interviews to understand what you need to bridge about your time away.

And most importantly, be patient.
With Lata, over 20 women returned to their second careers in technology at Intuit. Now, with their success as the wind beneath their wings, IntuitAgain has returned stronger and more committed, in partnership with JobsForHer, to give more women the opportunity to work with a great team while making this year, the year they begin their journey. Again.

Find your place with Intuit, HERE.

About the Writer:

Kaajal Ahuja is a commerce graduate, who worked in the field of Customer Support first at HDFC Bank, and then at Dell International. During her 11-year career break, she spent four years volunteering as a Teacher at a government-run educational institution and also ran her own enterprise – 'Hey Gorgeous' – alongside, for 8 years. It was during her break that she discovered her love for writing, and is now back, working part-time as a Senior Content Writer at JobsForHer. She is married and is an upbeat mommy to a 13-year-old.