A Burning Desire To Work - Harshita Verma's Comeback Story
Kaajal Ahuja
in
Restarter Stories
|
06 Oct 2016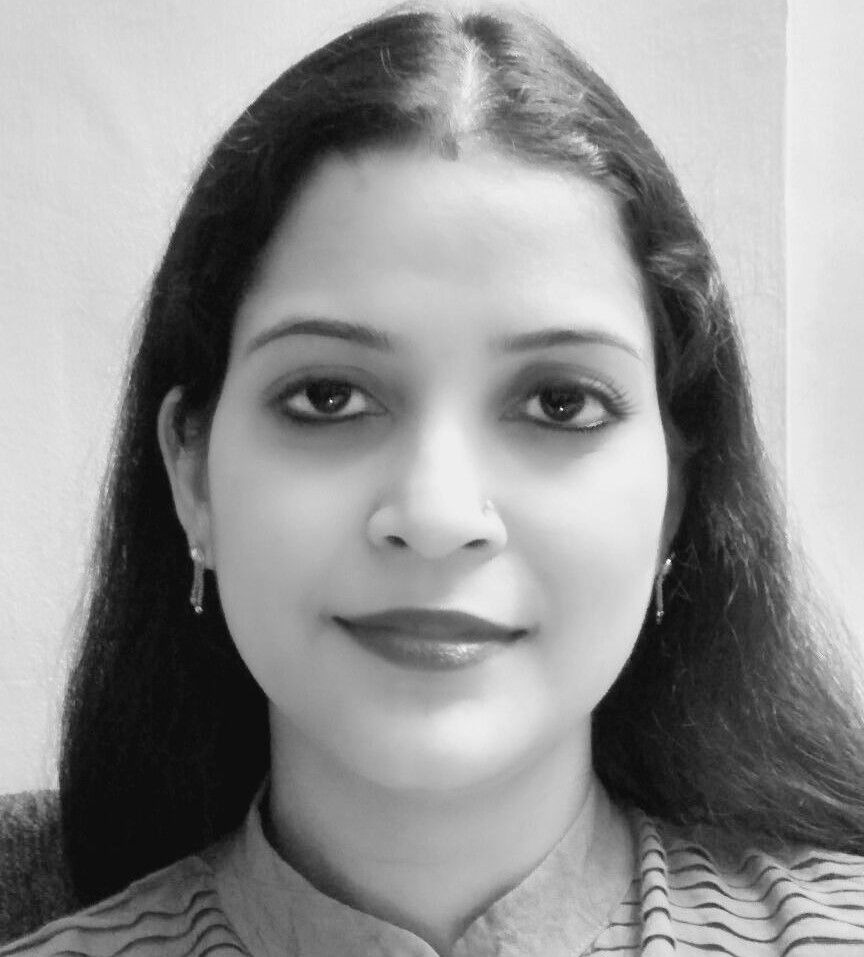 Harshita Verma, a proud **Ambassador of JobsForHer, is where she is today, because of the herculean support her husband has been! (and because she was wired to be a workaholic… well… almost!)
A Senior Manager at State Street, Mumbai, she loves absolutely EVERYTHING about her job! While her immediate boss, the VP of the firm, is extremely appreciative of Harshita's work, her colleagues and teammates understand and support her need for flexibility.
In fact, State Street is the reason Harshita and her husband and 3 year old son moved to Mumbai. So that she could fulfill her dream!
How often do you hear that?!
It doesn't end there. When the VP at State Street met Harshita for the first time, she knew within the first 15 minutes that Harshita was perfect for the role!
Harshita, although in search of a full-time role required only one thing of them; flexibility options at her call. The team was happy to accommodate her request and over the next few days held internal discussions regarding how best they could provide her with what she needed.
Not only did they help her locate reliable crèche facilities in the vicinity, but are now on their way to setting one up in-house, for ALL their women employees!
*Applause please*
It was the exceptional backing from the company AND the instantaneous trust that her VP laid in her that led Harshita to move cities without a glimmer of hesitation!
But, beneath the pretty picture we just painted for you to fall in love and be inspired, she has combated many a trial, and tussled with many a tribulation.
Post her graduation in June 2005, she found an opportunity with Convergys India in the capacity of a Business Analyst. While the company had their share of employee-friendly policies in place, she was also fortunate to have a Manager who was nothing short of a Mentor. Under his influence and support, she gained monumental exposure.
In the five and a half years that she was with them, Harshita was promoted 3 times!
The way she sees it, many great things came of Convergys. And by that, she was making a shy reference to meeting her life partner, her husband. In 2010, her husband and she blissfully unified in marriage.
Harshita was then Manager for the Business Intelligence & Networking division. But soon, Convergys India was heading for a merger. To accommodate this change, she and her husband were required to relocate… separately; this wasn't the path they wanted to tread. So, they both began job hunting.
In December 2010, Harshita found her place with ZYME (then Zyme Solutions) as their Client Servicing Lead. Even though this was one level below her previous designation, she took it up to keep her career graph continuous.
Although she conceived in 2012, Harshita went through the trauma of a miscarriage, because of which she was forced to take time off work. While she was keen on resigning, the company was keener to hold her back, she being one of their most skillful employees. So, they persuaded her to stay, which she did even though she had another offer at hand!
A year later Harshita was expecting again.
Her little bundle of joy arrived in September 2013. Did I mention that she worked until the day of her delivery?!
At the end of her 3 month maternity leave, Harshita was glad to head back to work, but was also hoping for flexible options there, to make space for her tiny new entrant and his needs. However, as the days went past, she felt the urge to be there for her little one more than she was or could be, and so stepped down from her career, away from it all!
In the years that followed, she wholly enjoyed all that motherhood entailed. But in no way did she let her intensity to return to her career diminish!
In 2015, Harshita was ready to begin her restart journey.
Since her resume was impressive all the way, there was no dearth of the job interviews that came her way – many of them from stalwarts of the industry! And for the majority of these, even after having met all their requirements, and after having cleared every round of the interviews, she would be turned down at the point of receiving the offer letter! Reason being? The fact that she had a little one at home… and that she would at some point in time require flexible work hours!
Companies doubted her commitment and capabilities on the basis of these aspects. Sometimes, it was the very people that had been floored by her performance in the past.
We'd like to say here that, sadly, THESE are the binding and archaic norms that bear potential to break down the confidence of even the most educated and proficient of women…
But then came JobsForHer.
After Harshita applied through the website, she was almost immediately placed with Anamind, as a Business Manager. But since the position in question demanded far more than what a Work-From-Home setup could offer, she gave it up within two months.
That was in March. April was when she came upon State Street. And in May, Harshita moved to Mumbai! A dominoes effect of serendipity.
THAT was Harshita's restart journey. And there is nothing more rewarding for us than to know that a second career woman somewhere, anywhere on the planet, RESTARTED her career! It's the reason we were created, and it's the reason we're still here!
Come own your space in the work world through JobsForHer NOW! Choose not just from your field of interest, but also from options like full-time, part-time, work-from-home, returnee internships & freelance projects!
**Being a JFH Ambassador is all about finding your way back to a career that awaits you, while helping other women do so too! If you agree that THIS is one of the best ways to tread back, then come join us as an ambassador HERE.
Harshita Joshi is currently the Senior Manager at State Street, Mumbai. She has previously worked with Convergys India, Zyne Solutions, and Anamind Business Consulting respectively. She is a Science graduate from the Kumaun University and has done her MBA in Finance & Operations from Symbiosis, Pune. She is currently pursuing her PMP credential certification. She credits two important women in her life for where she is today - her mother-in-law for her unstinting support, and her mother, for passing on her go-getter attitude. Harshita is married and a mother to a 2 year old.
About the Writer:
Kaajal Ahuja is a commerce graduate, who worked in the field of Customer Support first at HDFC Bank, and then at Dell International. During her 11-year career break, she spent four years volunteering as a Teacher at a government-run educational institution and also ran her own enterprise – 'Hey Gorgeous' – alongside, for 8 years. It was during her break that she discovered her love for writing, and is now back, working part-time as a Senior Content Writer at JobsForHer. She is married and is an upbeat mommy to a 13-year-old.