Champing At The Bit To Restart - Shreeranjani Upadhya
Kaajal Ahuja
in
Restarter Stories
|
04 Nov 2016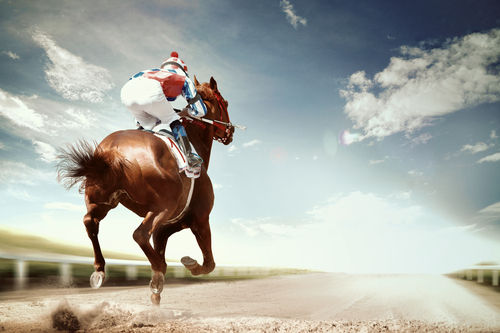 When times call for it, women the world over are the ones who pledge themselves to the institution of 'Family'; many times at the most successful stages of their career. How then can one even begin to second-guess their levels of commitment?!
On the contrary, women only display the HIGHEST levels of commitment in doing so, because THEY stepped in when nobody else did. They SACRIFICED what no else would. And they DID what no one else could, or wanted to do.
Shreeranjini Upadhya is one such woman.
Overjoyed to be part of the JFH Ambassador Tribe, this woman is waiting at the edge of restarting her career.
Originally from Mumbai, Sreeranjini also did her GNIIT Course while pursuing her graduation in BSc., Mathematics. She got her first break through that course and was placed at Jetair Pvt. Ltd (a sister concern of Jet Airways) as a Trainee Intern for a year.
At Jetair, she was exposed to numerous challenging tasks, which she'd handle both with a team AND single-handedly. She was also fortunate to get the opportunity to learn and build an in-house application for Jetair, using COM, MS Visual Basic, Crystal Reports, & SQL. Shreeranjani worked through different phases of each project, and also trained the users to access the system appropriately.
The learnings she bagged were prodigious, and there was nothing better she could've asked for!
Jetair held onto her as a Software Developer for 6 months AFTER she completed her internship.
After her time with them, Shreeranjani joined Syntel India as a Programmer Analyst. There, she received training in mainframes, and also acquired her first project in the field of development, which helped in showcasing her skills.
She was also chosen for testing a support project within her first 6 months!
As a fresher, she was initially skeptical about directly interacting with their foreign clients, and whether she'd be able to interpret their accents. But, "It turned out to be a piece of cake," she now says!
In fact, she received her first Performance Award within a year of joining!
Woohoo!
One fine day, she was asked if she was ready for an on-site deputation, abroad! Shreeranjani knew a golden opportunity when it was staring her in the face; she gladly accepted the offer.
That year, she was deputed not once, but TWICE to the state of Kentucky, USA. And, all her savings from this helped Shreeranjani fulfill another of her many dreams - to buy her own house, back in her hometown!
A house that could be called home; and a home that would bring warmth and comfort to her parents, more than anything.
While she was with Syntel, Shreeranjani also pursued her Masters in Computer Applications.
The things women can juggle at a time (while riding a bicycle even!), come from an innate capability, unique to them alone!
After being with Syntel for two and a half years, Shreeranjani moved to Pune to work for Wipro Technologies as a Senior Software Engineer. For the initial 6 months, she played the role of a Review Lead for a decommissioning project and implemented the LEAN process.
Later, she was made part of a Development project and handled the company's UAT phase from onsite. To implement this, she was posted in the UK for a period of four months.
It was an exciting period for her, as she was gaining recognition for her abilities, and newer opportunities were coming her way!
But, as fate would have it, Shreeranjani was to be engaged soon and relocate to Bangalore for that. In fact, Wipro had wanted her to return to the UK and continue handling their processes there, but alas, it wasn't a possibility anymore.
A turning point, this was a bittersweet phase of her life… finding her companion for the walk of life on one hand, and letting go of opportunities that had added life to her years, on the other.
After moving to Bangalore post marriage, Shreeranjani continued to work with Wipro, but this time as a Module Lead. With the responsibilities of drawing estimations, she would assign tasks to the team, host meetings and track day-to-day activities to meet deadlines.
Everything was as smooth as silk. She had it all chalked out. But, all plans were shelved when she learned of her pregnancy in 2008. And don't we all know only too well all that motherhood entails…
After dedicating three years, whole & soul, into the nurturing of her daughter, when Shreeranjani looked towards a career restart, her husband received news of a transfer to the USA. And yet again, a woman played her part, as she always does. Supporting her husband's move, the family relocated for 2 years.
Shreeranjani had her second born, her son, while they were in the US. He was a year old when they returned to India in 2013. Although she earnestly looked for work-from-home options, she was unable to find any suitable roles for her experience and qualifications.
She wisely used her time to upgrade her know-how by engaging in online reading and training, to support her transition.
Since 2015, Shreeranjani has been on the lookout for a full-time role, but has found it challenging to break through the mindset of interviewers and companies with regard to her 'gap'. She feels READY like never before, and is raring to restart her career! Her past companies, work experience, and accolades are her credentials! What more can anyone want?
Shreeranjini is a proud ambassador with JobsForHer, and this is her experience from being one : ''Through the women of the JFH Ambassador Tribe, I have learned not to give up and I now start my day with a positive thought. We must never give up.. instead, we need to to make a path for ourselves!''
The JFH Ambassador Tribe is a sisterhood of women restarters who are all on the cusp of their second careers and stepping up to the plate while they wait, to bat for other women who want to restart their careers, across India, by introducing them to JobsForHer.
In exchange for our Ambassadors' enthusiastic and passionate networking on our behalf, they are privy to an abundance of firsthand information on upskilling, retraining, career-assessment, mentorship, and other job-related (re)enablers that JobsForHer brings to our women candidates with expert partners in these fields!
If you wish to be part of this group of spirited women, then come **Ambassador with us by signing up HERE or Email us @ ambassador@jobsforher.com or Whatsapp Khushaali on 9663904952
If YOU are a woman in tech and are on the lookout for suitable job roles, then look no further. JobsForHer's Bring Her Back Program may just be what you need to propel into your IT career.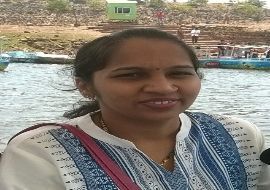 Shreeranjani Upadhya is looking at restarting her career full-time in the field of Tech. With over 7 years of IT experience in software development, testing support, project implementation, and maintenance she has worked for Jetair Private Ltd, Syntel India, & Wipro Technologies respectively. She is married and a mother to an 8-year-old daughter and a 3-year-old son.
About the Writer:
Kaajal Ahuja is a commerce graduate, who worked in the field of Customer Support first at HDFC Bank, and then at Dell International. During her 11-year career break, she spent four years volunteering as a Teacher at a government-run educational institution and also ran her own enterprise – 'Hey Gorgeous' – alongside, for 8 years. It was during her break that she discovered her love for writing, and is now back, working part-time as a Senior Content Writer at JobsForHer. She is married and is an upbeat mommy to a 13-year-old.