Capgemini's Career Comeback Program for Women
Kaajal Ahuja
in
Women-friendly Companies
|
09 Dec 2016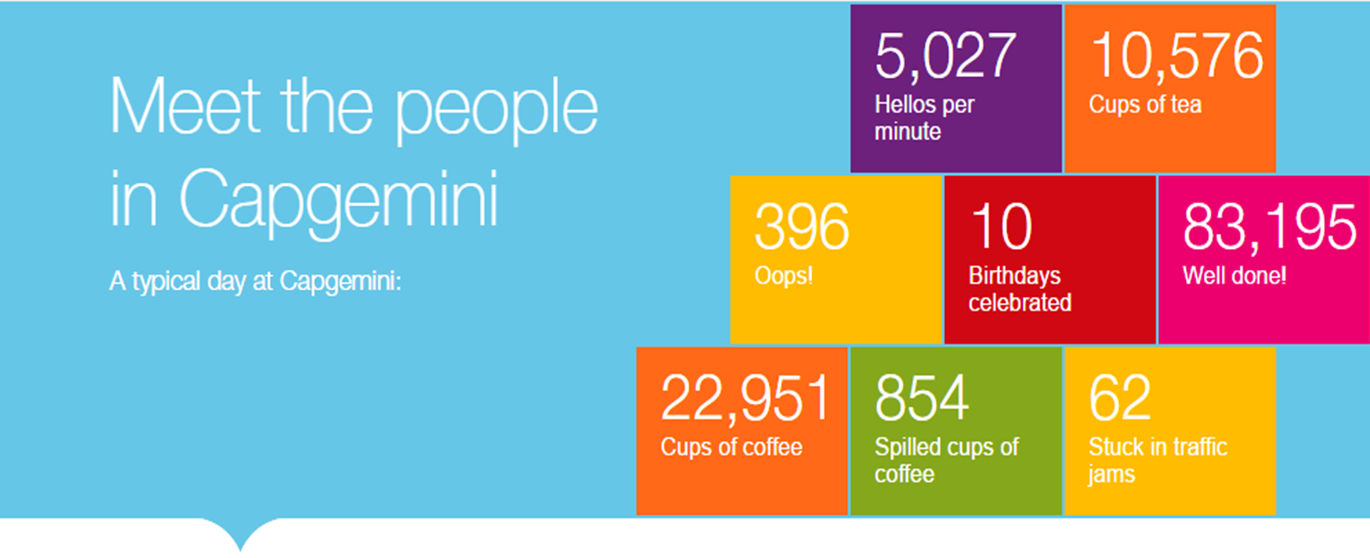 With a global presence of 180,000 people in 40 countries, Capgemini is an organization where one can develop and nurture one's complete potential.
The career aspirations of women are no less different than that of their male counterparts. Not only does team Capgemini recognize & acknowledge this, but also strives to provide that opportunity to women technologists, who have taken a break in their work lives, but now aspire to come back to the career of their dreams.
And that is the essence of their 'Career Comeback' initiative.
Research states that women with previous corporate exposure make better managers, are more inclusive, less combative and seek out win- win situations. They tend to be super-efficient in managing time and delivering value at the workplace. As a business priority, this initiative makes great financial sense as this talent pool is far more cost-effective and is in fact readily available. And Capgemini is well acquainted with these proven facts.
That is why YOU simply SHOULD BE part of this Program. Here's HOW…
Firstly, and most importantly, you will be a full-time employee from day 1!
Getting Fit for your Mission:
Your first 3-months will entail…
1. Group Inductions: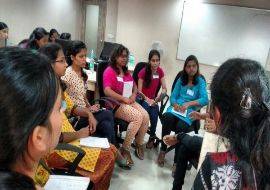 Comprehensive induction & orientation into Capgemini

Build your peer network across different business units
2. Building / Renewing capabilities through an employee readiness program:
Focus on managing self & teams by identifying leadership behaviors

Technical Trainings identified as an outcome of the technical panel discussion
3. Group Mentoring:
A connect platform to share & discuss challenges at the workplace
And it doesn't end there. After the initial 3 months, Capgemini will continue to support your journey through:
Career Acceleration:
An Intentional Career Pathing Program for Women to develop specific skills for mid-term & long term career milestones.
Inspiration through your colleagues:
Gender Sensitization workshops at various levels & stakeholders including prospective clients.

Theatre based workshops for the unconscious bias.
Striking a balance that works for you:
Flexibility to work across various locations in India

Committed to ensuring safety of women during silent hours

Facilities for women during pre and post-natal phases

Crèche support on campus at all locations/around key locations in certain cities
An agenda that was tailor made to suit the flexi-work needs of women returning to the workforce. Now we call that a perfect amalgamation of inventiveness and gumption!
And that's not all…
Capgemini & Diversity are synonymous…
Capgemini was recognized as a 2016 Top Company for Women Technologists by the Anita Borg Institute

Capgemini earns gender equality certification, becoming the first professional services firm in the US, recognized by EDGE (Economic Dividends for Gender Equality) (EDGE).

Awarded as one of the top employers for women professionals by WILL forum- Dec 2015.
Spotlight on Women in Management…
In 2003, 8.5% of Capgemini UK's Vice Presidents were women; today, that number has risen to just over 17%.

In 2005, 46% of those accepted on Capgemini consultancy graduate scheme were women, and the proportion of women in senior management positions continues to grow.

In 2007, 23% of newly promoted vice presidents at Capgemini were women.
These figures herald an extremely positive trend. They stand as proof that Capgemini's commitment to encouraging greater gender diversity in its workforce is succeeding.
One of their core values, without which any corporate vision is extremely difficult, if not impossible, to implement is FUN! (Yes! And you were probably heading down a more serious path!)
Jashn: Celebrating Excellence Together
Jashn is Capgemini India's annual celebration which is held in all India locations where employees and their families get to interact in a relaxed environment, enjoy cultural and stage performances put up by employees themselves as well as celebrities, enjoy food as well as celebrate successes of individuals and teams.

Doodle Competitions, Carnival for a purpose and Fundoo Fridays are a few of the many fortnightly or monthly fun and cultural activities, held for and by the employees, with families or colleagues, sometimes for a noble purpose and sometimes just, to ensure that employees can share their skills and talents beyond their core job.
Capgemini is guided by seven core values: honesty, boldness, trust, freedom, team spirit, modesty, and fun.
If you share those values, then you'll be sure to find your place with them!
Capgemini India is determined to bring women on a career break back to work through their Career Comeback Program all through December. And we've left no stone unturned in telling you why you simply should! Choose from a variety of roles available with them, on our portal by clicking HERE.
About the Writer:

Kaajal Ahuja is a commerce graduate, who worked in the field of Customer Support first at HDFC Bank, and then at Dell International. During her 11-year career break, she spent four years volunteering as a Teacher at a government-run educational institution and also ran her own enterprise – 'Hey Gorgeous' – alongside, for 8 years. It was during her break that she discovered her love for writing, and is now back, working part-time as a Senior Content Writer at JobsForHer. She is married and is an upbeat mommy to a 13-year-old.