This Freelancer Continues to Inspire Several Second Career Women With Her Career Switch
Kaajal A
in
Restarter Stories
|
28 Sep 2018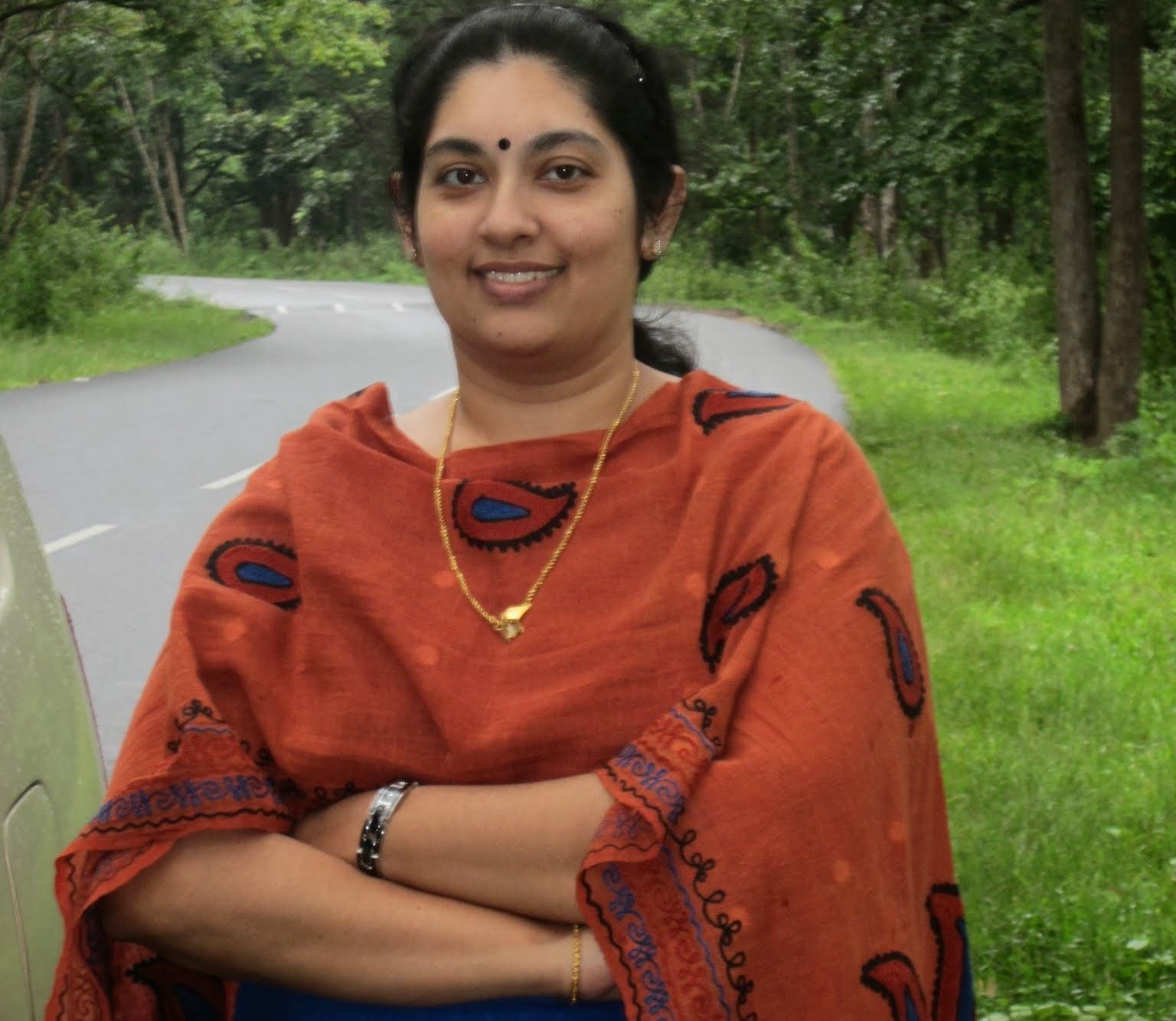 Today, I am a full-time copywriter and content writer, and I work mostly from home. Though I am associated with a couple of firms on a long-term basis, I also continue freelancing as that's how I started my writing career 5 years back.

I began my career journey as a computer trainer and joined Soft Systems in Kochi as a Programmer (was my dream job!). After 4 years when I got pregnant, I chose to quit because commuting 60 kilometers every day was not a wise thing to do anymore!
I was much in love with coding and databases, but writing was the only option that allowed me flexibility. So, I took it up. Writing was more of a learning experience for me than a job – one that I could leverage from the comfort of my home.
After a break of 3 years, in 2007, I got my first freelance writing job through an ex-colleague. I had always been independent, so while mothering an energetic 2-year old at home was a full-time job, having to depend upon my husband financially was biting me like a bug!
So, I took up whatever came to me, even though I preferred an IT-oriented job.
Within a year, my husband and I also started our own business - a retail shop in a mall, which kept me busy for the next 8 years. Business was never my cup of tea and after 5 years into retail, I started looking for more engaging freelance projects which I could do while sitting at the shop or at home, at my convenience.
I used Google to source such works and luckily when I responded with my email on a forum, a lady contacted me with interesting SEO writing works to do. It paid very little but kept me super busy and exposed me to all the variety in writing. It turned out to be another learning experience, but my priority remained our shop back then because we had invested in it heavily.
For certain reasons, things didn't work out with our business, and I decided to shift my focus entirely, to full-time writing. I attended 2 interviews. The first one went well and I was told I'd be informed. In a week's time, I got a call saying I could join and in fact, work from home!
I'd hit the jackpot (though the pay was not so good)! The idea was to land myself a full-time writing position and despite not asking for it, I got to work from home. I had however mentioned during my interview that I could easily complete another article with the time taken for commuting to work. And they heard me!
As I treaded upon my work-from-home stint, I spent more time with Google and also informed old colleagues that I was now into writing and open to freelancing works. One of my friends asked me to join UPWORK - a popular freelance portal and even offered me my first assignment there.
I started exploring the site further and began bidding for works that interested me. I offered free samples and low rates to build a good profile. Within 6 months, I had enough and more work to handle. So much so that I had to ask a couple of friends and cousins to join in!
This was around September 2016, when Neeraja Ganesh - our Google Mentor, as we fondly refer to her, told me about JobsForHer and their Ambassador Tribe. I jumped at the opportunity and came on board as an Ambassador.
On the group, I realized how some of the women, despite their experience and qualification, lacked confidence, which was my only asset when I started and restarted my career.
I was neither qualified nor experienced during both innings. But through sheer confidence and hard work (read countless, sleepless nights!!) I managed to start and restart with the added help of technology. I dedicated more time to helping women on this platform, gain confidence and start blogging. I had many of them join my team, so as to try content writing as a comeback career.
Do YOU want to come aboard this amazing tribe of women that help each other get back to a career?
Join the Ambassador Tribe Here
Some used it diligently to gain the much-needed confidence and some used it as a learning experience. To date, I spend as much time possible in helping other ambassadors crack a career in content writing. Something that gives me soul satisfaction.
Attending the JFH RestartHer Conference in 2017 opened up newer options for me. I started using LinkedIn more diligently after that, and through that, I found good freelance clients who connected with me. I have always preferred working from the comforts of my home. Freelancing gave me that comfort, and the opportunity to network extensively. I also got an offer to join Radworx, an Advertising Agency as a copywriter in February 2018. I was associated with them for various translation works since December 2017.
Creative Writing has been a dream since I started writing full-time. I realized that as a copywriter, I needed to work with the team more closely and hence, work from office twice a week. My team and the JobsForHer groups motivate me to keep expanding and exploring more writing options. I keep getting work through referrals too because I believe I am a thorough professional (read workaholic).
My experience has been built on hard work and confidence. I have put in a lot of effort despite difficult situations and have managed to learn a lot over the years. I always advise fresh writers who ask me about the financials to prioritize learning and gaining experience over monetary gains. Once we build a strong profile, money and success will follow.
Are you ready to revive those dreams?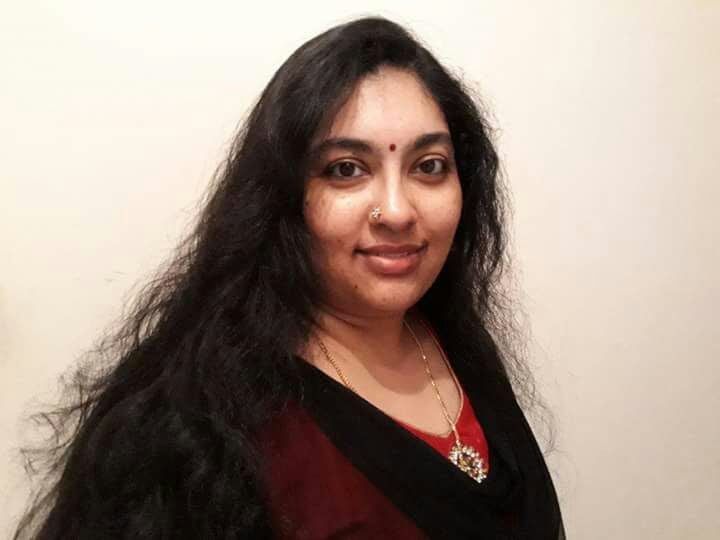 I am a commerce graduate and a writer by profession. I was an IT professional and ran a retail business earlier. Now, I am a full-time copywriter and content writer at Radworx, Kochi and also take up freelance works. I have gained experience writing different topics and styles. I have this never-ending eagerness to learn and can give anything a try at least once. I live with my mother, husband and 13-year-old son in Ernakulam, Kerala. They are my support system.