Writing For Bucks - Blog Writing And Editing Jobs From Home
Salman
in
Expert Advice, Working Women
|
23 Aug 2018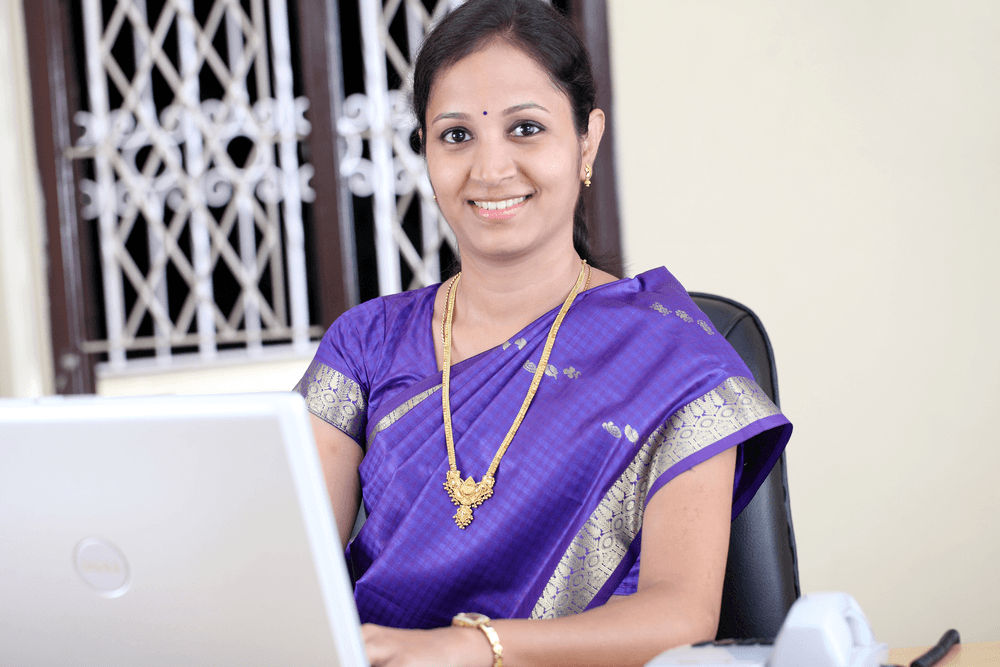 Today, there is a huge demand for blog writing jobs from home. This is because blogging has become very popular in the last two decades. People are gradually realizing the potential of becoming bloggers. Blog writing opens doors to many opportunities, which is why in this article we will talk about some types of blog writing jobs from home. In addition to this, we will also look at some options for editing jobs from home.
Blogging is easy
You do not require any special skills or expertise to become a blogger. Nevertheless, you do need to have good knowledge regarding the topic that you're going to write a blog about. For example, if you are a banker in a bank, but you are quite passionate about fashion and have good hands-on knowledge about it (most probably from your daily personal experiences with fashion) you can create your own fashion blog. For this, you do not need to be a qualified expert in the fashion industry.
Blogging can make you famous
When you have successfully maintained a blog for a long time, it starts paying off. People interested in your blog's topic start following you. They also recommend you to others if they like your blog's content. Slowly, your number of followers increase; your name starts to get out there. You may start by blogging part-time or full-time. When you gain enough followers, you could think of making it a full-time job for yourself. You can blog about anything that you think you are good at. Just remember, you need to keep it interesting for the readers.
Blog writing jobs from home
Now, when you think about writing a blog in terms of a job, you also need to consider its monetary aspects. It is true that blog writing jobs from home begin casually, and initially require a lot of patience. But, when you think your blog is ready to earn some money for you, you have to start thinking about how to monetize it. Usually, bloggers earn from the ads placed on their blog. When the visitors click on these ads, the blogger earns money. However, this algorithm varies depending upon how the ad is placed on your blog. Let's not worry about that for now, let's move on to what topics you can choose for blog writing jobs from home.
Fashion (beauty, make-up, clothing ideas, latest trends, etc.)
Health and fitness (home remedies, basic workout regimes, diet plans, healthy eating, etc.)
Cooking (probably one of the most popular ideas for blog writing jobs from home)
Writing fictional stories (you can also write poems)
Travel (post pictures and stories of your travels and engage people)
Photography (you can share pictures that might spark the interest in your readers)
Teach (you can teach a language, or a music instrument, or public speaking....the possibilities are endless)
So, there you have it! You can choose and experiment with any of these blog writing ideas from home, and see where it takes you. Don't be afraid if one blog doesn't work as well as you expected it to, you can always start another. The key is to stay focused and dedicated! All the best!
Editing jobs from home
Just like blogging, editing jobs from home are also quite popular. There are many kinds of editing jobs that you can take up. The only difference between a blogger and an editor is that the editor needs to be familiar with even the nuances of the text and topic he/she's about to edit.
Copy editing - This involves checking grammar, spellings, sentence structures, and organization of a given piece of text.
Translation editing - This job involved checking the translated text thoroughly and removing any errors or inaccuracies. (This is one of growing opportunities in the field of editing jobs from home)
Manuscript editing - This type of editing jobs from home involves proof-reading the drafts of books before sending them for publishing. This is usually done by people who are published authors and have a significant experience in this area.
Proofreading - Proofreading is done on a text that's already been edited once or twice beforehand. So, proofreading is generally done on the last stage.
There are many other editing jobs that stem out from the ones mentioned above, catering to different purposes. Editing jobs from home usually require the editor to enter into a contract with the employer regarding the kind of editing services needed. Accordingly then, the employer and the editor work forward.