This is How Passion Meets Profession on a Woman's Second Career Journey
Kaajal Ahuja
in
Restarter Stories
|
24 Jan 2018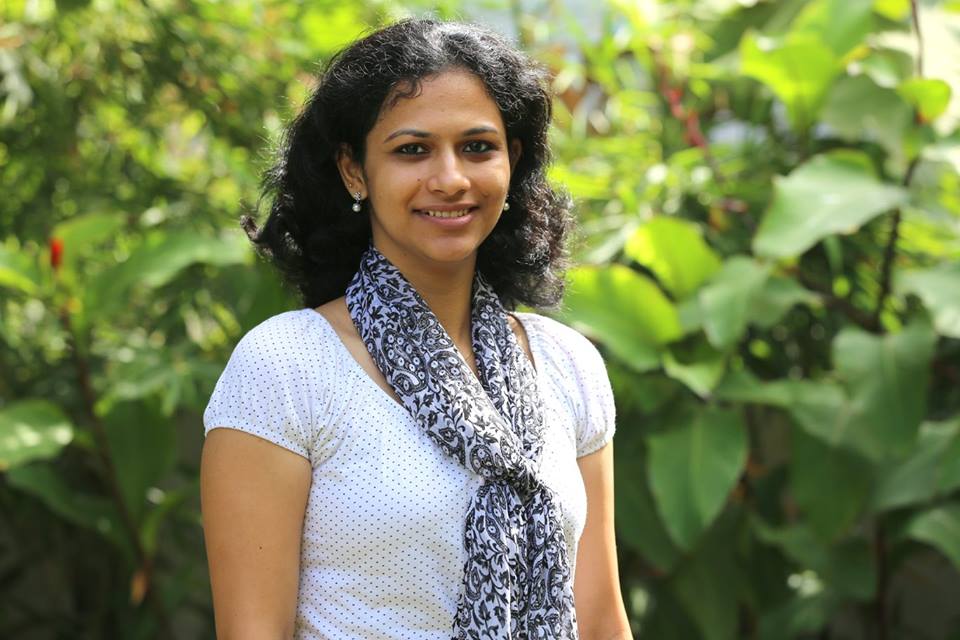 Beautiful things happen when a restart and a reinvention come together.
We regain our professional identities. We renew our sense of self-confidence. We discover and marvel at the mettle within. And above all, we reestablish our faith - not in anything external, but in ourselves.
Just like it did for Niveditha Navin, Content Marketing Specialist at Clearly Blue Digital.
Ask her what her passion - which is now her profession - does for her, and this is what she says…
''Writing to me has been my inner calling. It soothes me and gives me peace like nothing else does.''
Tell us Niveditha, how did your personal journey intermingle with your professional one.
Born and brought up in a typical middle-class family, my career journey, I thought, was never mention-worthy. With both parents being long-term bank employees who'd never set foot outside of Chennai, my exposure to diverse career options was close to nil.
It was a campus networking drive at college that pushed me into an IT job – a field that was the 'done thing' those days.
5 years of IT and one thing remained constant throughout - my love for writing!
I would write on my then company's internal blogosphere to satiate my passion. However, what I did not realize until recently, was that writing was probably the only thing that satisfied me at a primal level.
Watch what Niveditha and other Restars like her had to share about their restart journey at this Panel
I couldn't agree more. Why did you take a break in your career and how long was it?
Primarily because of not being able to find a role that satisfied me.
I was always on the lookout for opportunities that would fire up my soul. I had reached a threshold, where I wanted to do something that would make me happy, instead of working for the sake of it.
It was also at this juncture in my marriage that I was expected to begin planning for a baby. Bundling both reasons, I decided to take a break to sort out the options in front of me.
In the four and a half years that I was away from corporate life, I had my daughter, tried my hands on running a home-boutique and even tried working part-time for a training consultancy, just a kilometer away from home.
But my calling remained elsewhere…
So, what made you want to return to work? There surely must've been challenges along the way?
A 3+ year break was by no means something that I could account for on my resume.
There was a huge dip in the salary that I was being offered, and I found myself questioning my very ability and self-worth.
No job that came my way excited me enough to take the plunge. No job offer convinced me to leave my daughter behind at home for all those hours I'd be away. No role pushed me to take that step towards building my self-confidence.
I would find myself staring into oblivion, wondering if I should even get back to work, at all.
"Am I being a good mother wanting to go to work while my precious little one would be home, cared for by another?'' was the foremost question plaguing me.
There was a huge sense of guilt that I tried hard to get over. External factors apart, my dwindling self-confidence and ever-haunting guilt were enough to hamper my feeble attempts to go out and find myself a job.
This is every second woman's dilemma, and I appreciate your honesty on this, Niveditha. Now that you have restarted, tell us how it has benefitted you and those around you?
Landing a job with Clearly Blue is by far the BEST thing to happen to me.
While writing had always been my first love, I had never actually written formally before. The most priceless take away from my restart has been the intangibles – my boost in self-confidence and a sense of independence at home and outside.
My family members have begun noticing how I enjoy work so much, that I have become more cheerful and organized at home.
Having been at the crossroads of where many of our second career women stand today, what would you say to them?
There is never a 'right time' to resume your journey.
Wanting to step out and find that one job that may give you the satisfaction of earning something for yourself and your family, does not make you any less of a mother, daughter-in-law, daughter or wife.
In fact, you may end up identifying the superwoman dormant within you, waiting to be discovered to conquer the world!
Well said! Can you tell us who that one person is, or the people are who made this possible?
If not for the solid support structure that family provides, I wouldn't have been able to return to a full-time career.
While I am at the office, I can rest assured that my daughter is in the able hands of my parents who shifted to Bangalore from Chennai, just so they could be with us. My husband was never one to stop me from venturing into anything new. He was more than happy for me to restart my career, provided I buckled up and got confident about managing both home and work.
With support like that, one's return to work only becomes easier.
I wonder aloud, I wonder, so lost
Oh, what would I do if I couldn't write?
I'd not be me, I'd not have peace
The person that I am wouldn't be alright!
Niveditha came upon JobsForHer in her search for flexible job options. If you're looking to ease back into work, or venture into the corporate world for the very first time, then Sign Up with us HERE & NOW.
About Niveditha: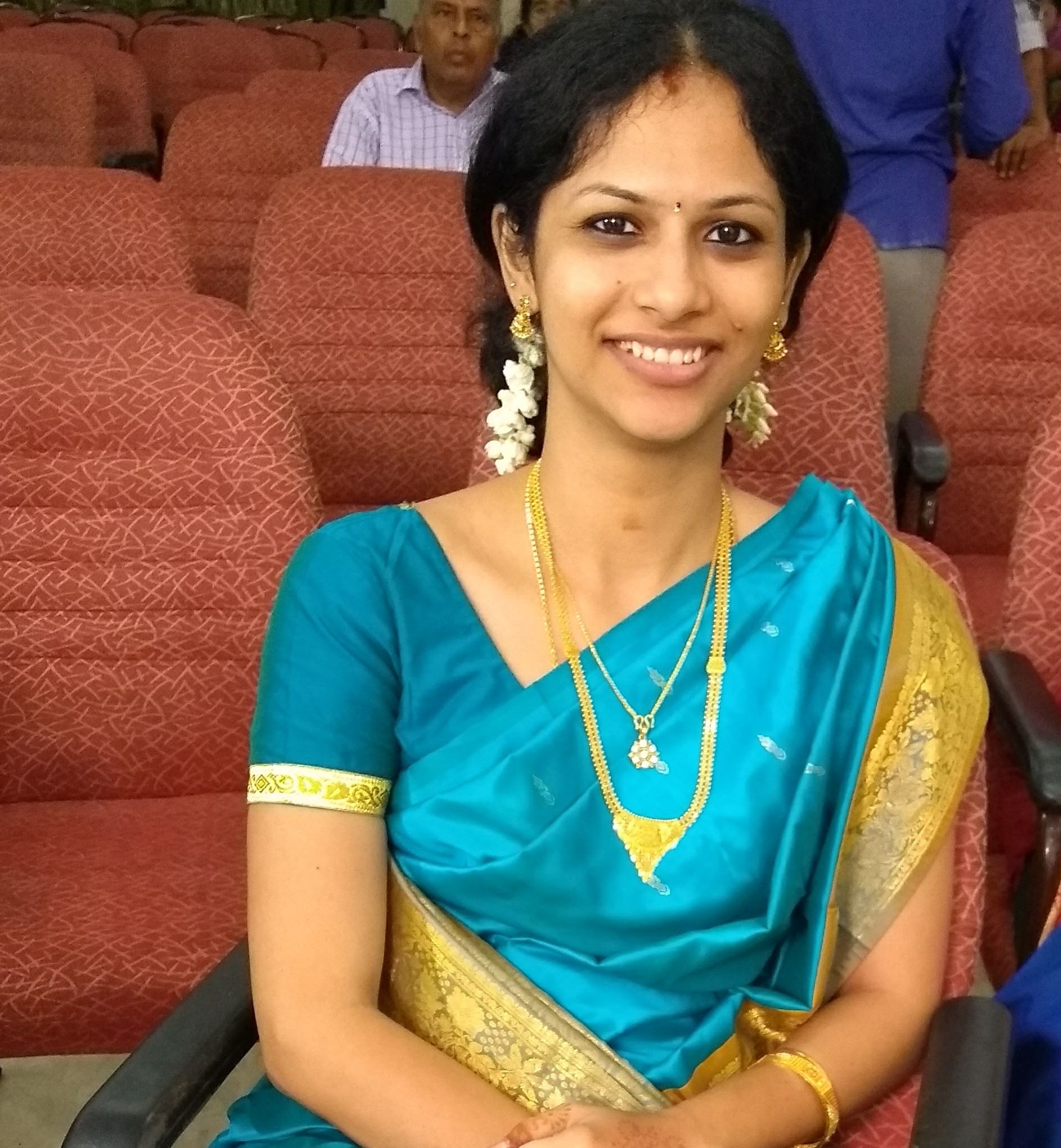 I graduated with a degree in Computer Applications and joined Cognizant Technology Solutions immediately after as part of placements from college. I then went on to pursue my PGDBA in HR from Symbiosis. I began my corporate career as a Software Tester. Being glued to the system did not appeal to me much and therefore I fought my way to transition into the Learning & Development stream. I worked in Microsoft for a year before I decided to take a break from my corporate life. All throughout, the one thing that remained constant was my love for writing.
My other interests are reading books, Mehendi designing, Rangoli designing and playing with my three and a half-year-old daughter.
About the Writer: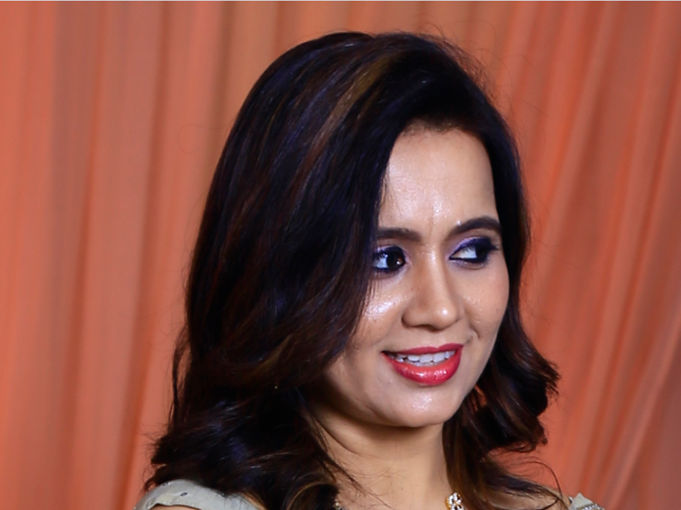 Kaajal Ahuja is a commerce graduate, who worked in the field of Customer Support first at HDFC Bank, and then at Dell International. During her 11-year career break, she spent four years volunteering as a Teacher at a government-run educational institution and also ran her own enterprise – 'Hey Gorgeous' – alongside, for 8 years. It was during her break that she discovered her love for writing, and is back, working part-time as a Senior Content Writer at JobsForHer. She is married and is an upbeat mommy to a 13-year-old.