Bohemian by Nature - The Restart Journey of Mohana Ganguly
Kaajal Ahuja
in
Restarter Stories
|
13 Jan 2017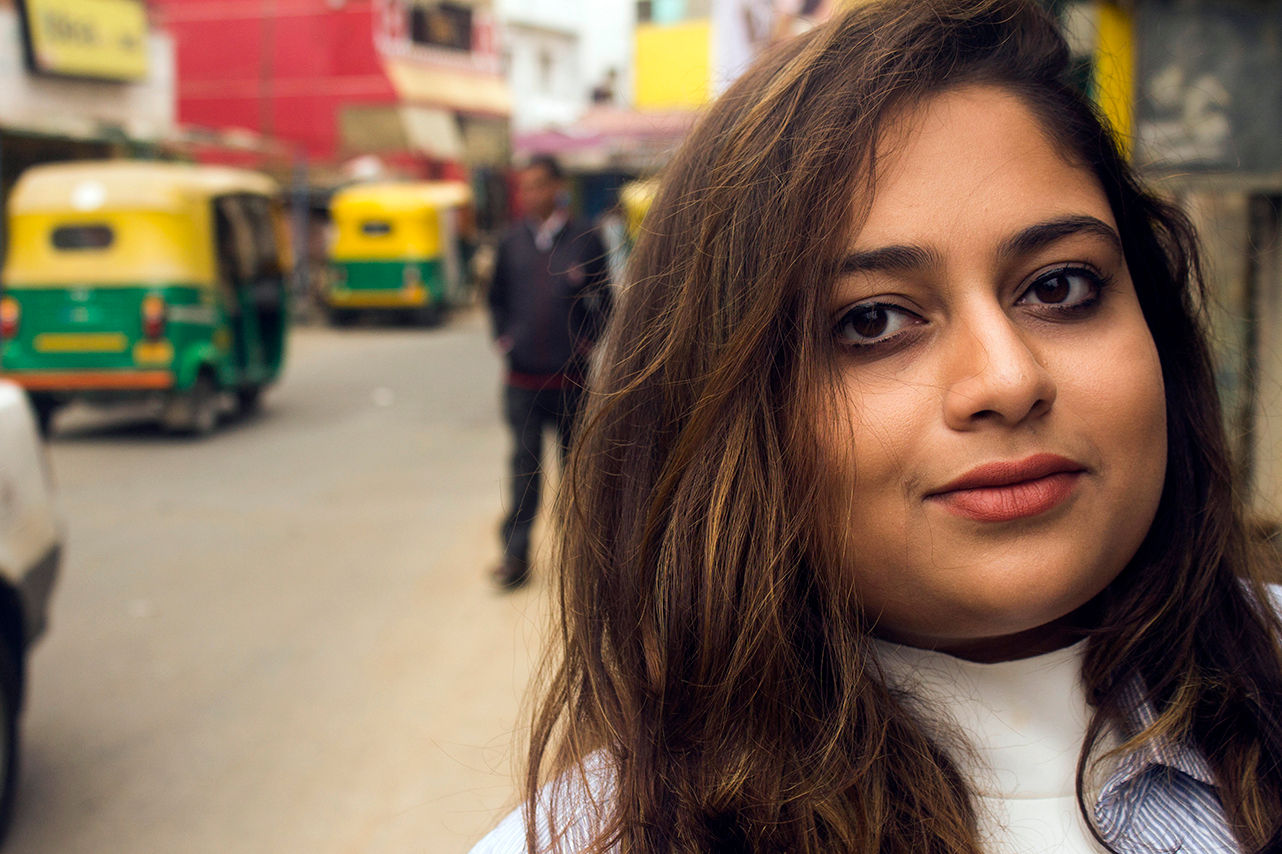 Mohana Ganguly is now a Content Writer for Goodshotz Photography - an opportunity she found through JobsForHer; and Through the Lanes is her personal blog for which she works with freelance photographers.
But hold on, that's not all she's done or intends doing, for the rest of her journey.
With a resume as colorful as hers, and the multitude of job roles adding to her experience, Mohana REDEFINES versatility.
1) Hi, Mohana! Writer meets Writer! And indeed, very glad to! Please tell our readers a bit of who you are as a person?
Haha! Just as glad, Kaajal! First things first - thanks a ton for reaching out to me for my story! A little about me, huh… let's see now…
To start with, I have been blessed with extremely supportive parents who have always pushed me to be fearless and take up roles that excite me. Never in my life was I 'forced' to do anything that did not make me happy. My parents encouraged me to be 'an individual' and not someone they gave birth to, to fulfill their dreams. This also led me to drop out from college, where I noticed that classroom instructions weren't exactly helping me become the person I want to be OR chase the career I wanted for myself.
Being an autodidact, I decided to self-teach myself the required skills instead.
I have always been a jack-of-all-trades, which makes me extremely versatile and confident that I can fend for myself no matter what the situation. Having varied interests increases my scope of work, and although it comes with certain disadvantages like getting easily bored because of which I need to have something on my plate at all times, and changing my career too often, I still look at it as a continuous learning experience.
Life is so short; it's important to try my hand at as many things as I can. My upbringing only helps me be more fearless as I grow both professionally and personally.
2)Wow! I am yet to meet someone as bold as you, who simply breaks away from the norm, or the rat race, to just go after what you and you alone believe in!
Thanks, Kaajal! I would like to call myself a "fussy job seeker". Even when times are hard, I make it a point to find and settle for the 'perfect' job. Although, there have been occasions in the past where I took up any job that I had been referred to, but that didn't go down well.
When I uploaded my profile on the JobsForHer website, I was at an all-time low. I had been unemployed for a few months and that left me spiraling into a hole of depression; it was a feeling I couldn't bear to live with. I have always been the kind of person who loves being productive and not simply stuck at home.
So one fortuitous night (around 2 am!), I sat, filling up my profile as a Content Editor and praying to God that I got hired somewhere soon.
Luckily for me, in a few days, I received a call from my current employer and I was elated that the job profile was exactly what I wanted it to be! Being someone who is intuitive by nature, I had a positive feeling after my very first call with the company and I somehow knew that I might just join them soon.
3) Ah! I can understand that feeling…all of it, in fact. So you took a break in your career because…
I was deeply unsatisfied with my last job. And being a drop out has always made it a little hard for me to get noticed by a lot of companies.
4) And what were the challenges you faced when you decided to restart?
Well, NOT having a 'degree', which in India is still a huge deal. Plus, the fact that I moved to Bangalore from Delhi, where the latter is still working towards encouraging a more varied palette of professional job roles.
And, if I may add, presently, the fact that I mostly write about food or travel also poses an issue sometimes, because there are very limited options for this role.
5) In what way did restarting your career impact you and the people in your immediate circles?
Restarting my career has genuinely made ME a happier person and also helped me mend my relationships with those around me. A lot of people had started to get worried about me and my lack of motivation towards everything in life.
Now, I am more upbeat and productive about tasks every day.
It did not really affect people around me much as I'm still single which, I reckon, makes life, and restarting a career, easier.
6) Having been where so many of our women are today, would you like to say something to inspire them on their second career journey?
Put yourself out there! It's the most important thing to believe and live by. Apply everywhere and be patient. The right job will happen if you keep reaching out. It's more important to do so if you have alternative/contemporary careers as opposed to traditional roles. And platforms like JobsForHer are doing a great job in listing diverse job roles. Also if you are determined to do something, do it! Times are changing, and one doesn't really have to 'belong' to a particular field.
If you love something-- learn it and apply. I firmly believe in the mantra, "Fake it till you make it.''
Did Mohana's nonconformist yet inspirational ways trail-blaze YOUR path to a career start, restart and rise? If yes, then let US keep that fire going. Get to work by choosing from a melange of roles to suit your work requirements, by clicking here
Mohana Ganguly is a self-proclaimed WordPress queen and a drop out by choice after an exhaustive stint with colleges. She started studying Political Science in Miranda House, moved onto F.Des in INIFD Andheri and finally dropped out after a couple of years of studying Psychology in Amity. Although sitting inside a classroom wasn't for her, the knowledge she gathered from these institutions has been immensely instrumental in shaping the person she is today. A constant learner from life, she chose writing as a profession because it comes as easily to her as eating and sleeping do. Her niche is creating stories around food and culture from the countries she travels to. And that satiates her thirst for traveling as well. She has worked as a Content & Features writer for various websites and prints, and she currently handles social media, content and WordPress consultations.
About the Writer:
Kaajal Ahuja is a commerce graduate, who worked in the field of Customer Support first at HDFC Bank, and then at Dell International. During her 11-year career break, she spent four years volunteering as a Teacher at a government-run educational institution and also ran her own enterprise – 'Hey Gorgeous' – alongside, for 8 years. It was during her break that she discovered her love for writing, and is now back, working part-time as a Senior Content Writer at JobsForHer. She is married and is an upbeat mommy to a 13-year-old.