Jaldi 5 with Nirupa Shankar
Schonali
in
Expert Advice, Working Women
|
30 Nov 2016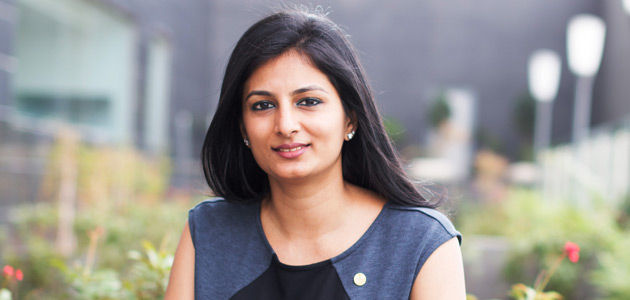 Nirupa Shankar joined the family business - The Brigade Group of Builders & Developers - in 2009 and is responsible for adding new heights to the growth of the company. She oversees the group's hospitality ventures that include hotels, lifestyle membership clubs, serviced residences and convention centres. She is specifically responsible for the hospitality division's growth & strategy. Nirupa uses her analytical bent of mind to take on cost reduction measures, create a culture of data-oriented decision-making and to drive Business Excellence within Brigade. She has streamlined Brigade Hospitality's operations with a focus on increasing the company's bottom line. The company is looking forward to grow in both, hotel & real estate business at a fast pace.¹
After graduating in economics from the University of Virginia and while working with Ernst and Young as a consultant, Nirupa took up an evening course in hospitality at New York University's Continuing School of Education, followed by a Masters of Management in Hospitality from Cornell University. During this time, she also handled the largest leveraged buyout of a casino by a private equity firm, which further ignited her interest in hospitality.²
She has a 1-year-old daughter and manages family, work, and personal health quite stunningly.
She squeezed 5 minutes out of her crazy busy day to answer our Jaldi 5 round of questions...
1) Is there anything new at Brigade Group or in your life that you are particularly excited about?
Yes! My latest pet project, Brigade REAP! It's the country's first Real Estate Accelerator Program that works towards mentoring technology start-ups whose end products or services can be applied in the real estate space. Brigade is a 30 year old company and this is our way of staying "young" and keeping abreast with the latest technology and innovation in the real estate space
2) Is there anything your parents did for you that many parents don't do that has had a lasting impact?
My parents emphasized the importance of being financially independent to both my sister and I. They ensured we took our careers very seriously. While we have both worked outside the company, we are currently entrenched at Brigade Group. As second generation entrepreneurs, our parents instill values of hard work, integrity, and humility.
They constantly remind us to:
♦ work hard to succeed
♦ never compromise on integrity
♦ treat everyone with respect and humility
3) What is a habit or routine that you credit for your success?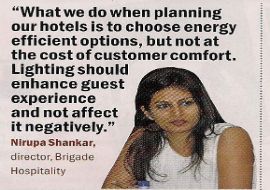 Being happy and healthy is my personal definition of success and exercise is one habit that gets me there. I exercise almost every day. It's my stress buster that keeps me in a good mood and gives me that little bit of "me-time" to rejuvenate at the end of the day. I strongly believe a healthy body and a healthy mind go hand-in-hand.
4) What is a lesson you learned along the way that you would like to share with women considering restarting their career?
I would say, it's never too late to start learning. The workforce certainly needs more female participation. The most compelling reason for a woman to work/ restart her careers is self-confidence. Having a source of income gives one financial security and allows one to make decisions in her own best interest.
5) How do you manage baby, home, AND a successful career?
Through a lot of support! I depend on my husband, my parents, my in-laws, my nanny, my driver and my cook to take care of my baby when I am at work. While I might miss my daughter during the day, it's important for me that SHE doesn't miss me. So I try to keep her engaged in activities or surrounded by loved ones. Work is challenging yet fulfilling. When I'm at work, I am completely engaged and raring to go.
²Vaahini Entrepreneurship
To find your way back to the workforce on a path that is free of hurdles, to companies that WANT to hire you in spite of, and sometimes because of the gap in your resume, visit JobsForHer. Create a profile, upload your resume, and start your job-hunt TODAY. Over 1500 companies on our portal are waiting for you to make your comeback to the corporate world and prove to everyone that you STILL have what it takes to be successful in your career!