Standing Tall Through Her Gap
Neha
in
Restarter Stories
|
28 Apr 2016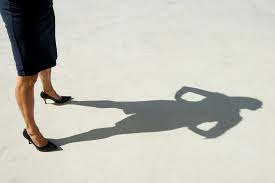 Priya Shekhar came back to the work arena after a 10 year gap. Today, she works with JobsForHer as a Business Development Executive. This is Priya's Story…
My mother was my role model who inspired me tremendously since my childhood. She would wake up early, do all the household work and cooking and still manage to reach office on time. In the evening, after a long day at work she would come home with this big smile on her face and ask me and my brothers our preference for dinner… Imagine that! I never once thought then what a difficult task that may have been, till the day I was faced with the same situation of balancing both my family-life and work-life.
I took a career break when I gave birth to my son because I believed that he needed my attention more than anything; more than my ambition and a fancy job, more than my individuality. At the time, even though I was handling a very promising role in Tata Consultancy Services, I quit my job to be there for him, and my family.
After 10 years of being a homemaker it was my mother in law who said to me one day, "Why don't you try getting back to work and see how that turns out?'' Even though that had always been the future I'd silently intended and foreseen, her push catalyzed the process. Fortunately for me, unlike many other women, I didn't face any major hurdles in restarting my career, as my very first interview was with JobsForHer. That made life easy in the otherwise uphill task of 'job hunting after a career break'.
In time everything fell into place. My son, of course, misses me incredibly when I'm away, but at the same time he's been proudly announcing to his friends, ''My mom is a super multitasker. She can manage home as well as do great things at work!''
My words of advice to all women restarting their career would be: ''Don't lose hope. Keep trying and you will succeed. Make your family realize that you can manage both work and family, and prove to them that multitasking is among your innate strengths.''
Priya Shekhar is a Bachelor of Science in Mathematics and has done her IGNIIT course from NIIT. She started her
career as an Operations Executive at Sutherland Technologies after which she joined the Delivery Support Team at Tata Consultancy Services. Priya later went on to take over the team as their Team Manager. Today, Priya is a sporting mum to a 10 year old and a committed employee of JobsForHer.
If you're looking to start your career, or for new and exciting roles to showcase the skills you've gained along your professional and personal journey, you can find them at www.JobsForHer.com. Create your profile, upload your resume and start job-hunting today!