There Can Be Miracles When You Believe
Neha
in
Restarter Stories
|
16 Mar 2016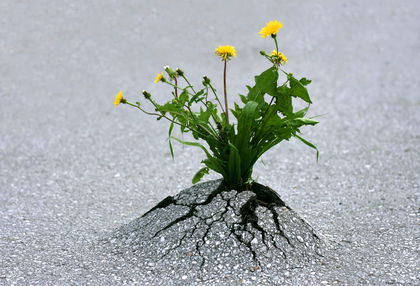 Manisha Dasappa took an 8-year (un)intentional break from her career, and found her path back to the workforce through JobsForHer, with a job that she loves that also gives her the time and space to love her family!
When Manisha left the work scene 8 years ago, it was to enjoy the perks of being married, which fortunately for her, the circumstances allowed. That then led to her break being extended, to have her two children.
Manisha did not approach her career-restart by looking for a job. She only wanted to explore if she was ready to test the waters again, although she was also aware of her own inhibitions; whether she was willing to put herself out there again, whether she was going to be refused on grounds of being outdated after that long a break. But, soon, she was ready – after a 10-month course during which she combated those very inhibitions.
Today, through JobsForHer, Manisha Dasappa has found her place at Pink Lemonade, a firm that specializes in visual & written communication across various spectrums.
As luck would have it, her family and she were on the same page. Her husband was nothing short of extremely supportive, and so proud of her for resurfacing. Her kids, she says, have accommodated the change the best! Her 5-year-old even took a cut-out of an ad she'd recently worked on to show it off at school! The elders of the family didn't really voice their scepticism but took a while to get around the idea of her return to the work front.
But, with happiness in her tone, Manisha says she keeps too busy to dwell on any negativity around her.
Her words of advice to all women restarting their careers are, "Give it some time and everything and everyone will fall into place!"


"I chose JobsForHer over all other jobs portals because you made it clear that I was your target market. I felt that companies who advertised on this portal would be aware of the challenges that mothers face when returning to the work arena. And, because JFH is so driven to its 'Women Back to Work' campaign, they would definitely have companies who would be on the same wavelength as me. I am thrilled to have found a company that recognizes my need to balance my family and my work, equally well!"

- Manisha Dasappa
Client Servicing- Pink Lemonade
"We would love to hire more people like Manisha to grow our team. We love that she is older and more mature, as part of our Client Servicing team!"

-Tina Garg
CEO- Pink Lemonade
Testimonials like these make our work feel less like work and more like, AWESOME!
MANISHA DASAPPA is currently in Client Servicing at Pink Lemonade. She holds a BA in Advertising Management and is a mother to a 5-year-old and a 3-year-old. Under her belt of experience, she carries a clothing line she ran for two years in the name of DaRa and being a wedding planner with The Leela Palace Hotel, Bangalore.
If you're looking to start your career, or for new and exciting roles to showcase the skills you've gained along your professional and personal journey, you can find them at www.JobsForHer.com. Create your profile, upload your resume and start job-hunting today!