Preeti Somani's Restarter Story: Thank God We Have an Option!
Neha
in
Women-friendly Companies
|
23 Jun 2015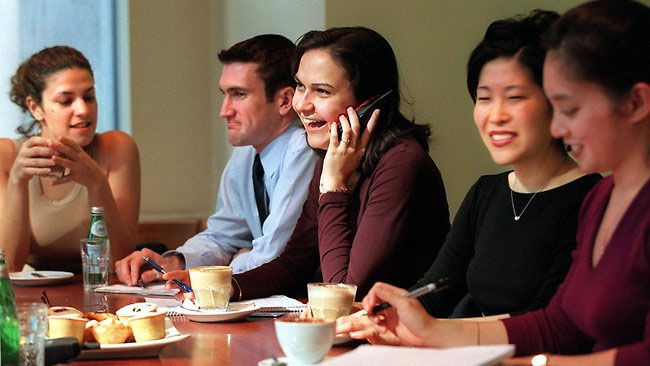 I was a big believer of having it all; doing it all. Motherhood did not instantly change that core belief. If I had managed a full-time job, with a part-time MBA and a new house, how hard could it be to manage mommyhood?! What I didn't realize was that being a perfectionist and being a mother do not always go well together. Things occasionally got out of control, both at work and at home. Over time, I became snappy and irritated, while trying to make ends meet, unsuccessfully. So much so that my mother, during one of my frantic annual visits to her mentioned, "Is this really you? What has happened to my smiling, bubbly daughter? Where has that smile gone?" At that moment I realized that something had to give. There was no way to put mommyhood on the backburner! The only choice I really had was to hit the brakes on my career.
The days leading up to D-day were torturous. I had to tussle with many issues and emotions to put an end to a promising career, one I had worked so hard to build. But a break was what I needed. And I am glad I made that choice. I didn't have to feel guilty now, nursing my child out of his (seemingly perennial) hypoallergenic bouts. I watched him read his first book, taught him swimming, talked to my parents (for hours), shopped, partied, and travelled. Basically, I brought that smile back to my face. Weeks turned into years. My baby is no longer a baby! They grow up, you know? He's a 7 year old and by God's grace, behaves like a young adult. He goes to "big school" now with long hours. He has friends, he has classes; he has a life of his own. And where does that leave me? In an empty house for the most part of the day.
I find myself asking the same existential questions again. A lot of the reasons why I made the decision to quit work no longer seem true. I'm glad I was there when my baby needed me the most. Or maybe I needed the break the most. But now, shouldn't I wake up to my new reality? I'd be lying to myself if I hadn't fantasized about being in that meeting room again making important decisions – not just about what should be made for dinner tonight but about business and budgets and technology stacks. Didn't I owe this to myself, and to the world, to give back the experience and the expertise that I had painfully gained during the long years of my professional career? Just like I had the option then to prioritize my personal life over my professional one, I have an option now. In fact, aren't you glad that as a woman you have such an option?!
I made the decision to go back to work. It's not going to be easy. I will have to be patient. I will have to make adjustments, and so will my family, and my son. But I know it will be worth it – for everyone. And, as they say, if you want something badly enough, the world conspires to get it for you. So, for all the women who may be in a similar situation, I say, "We do have an option!" JobsForHer.com is one such option. A new world, a renewed identity, might be just waiting for you…
Preeti is a vivacious and goal-oriented woman with 15 years of experience in the software industry and diverse management roles under her belt, at multinational hi-tech companies such as IBM, eBay, and Oracle. She took a 3 year hiatus from her corporate career after her son was born and has restarted her career as a Product and Digital Marketing Consultant, helping startups and SMBs execute on their product and marketing strategies.
If you're looking to begin your professional journey, or for new and exciting roles to showcase the skills you've gained along the way, you can find them at www.JobsForHer.com. Create your profile, upload your resume and start job-hunting today!