Not Just A Restart But A Rebirth
Neha
in
Restarter Stories
|
10 Jun 2016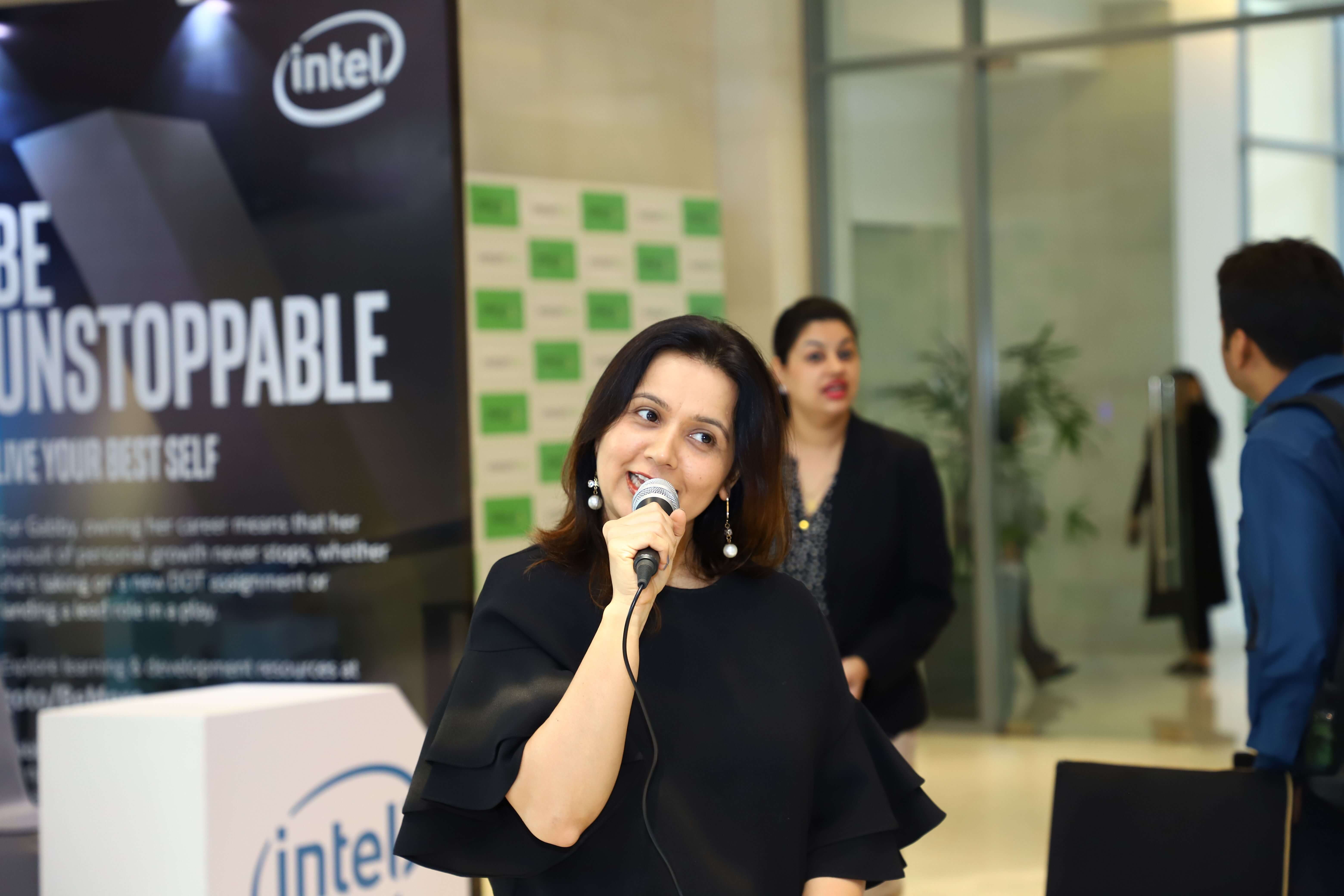 The community I come from, a working woman is a rare phenomenon. Our framework of family and society neither reared nor encouraged daughters, sisters or wives towards a career. Our upbringing braced us only for marriage, children, and elderly care, no matter how gifted we were.
So, if you've ever come across a working woman from a 'Sindhi' clan, know that SHE MUST HAVE BEEN HER OWN INSPIRATION! That somehow, her passion to nurture her talent outweighed the archaic and binding norms that have inexplicably passed on from generation to generation.
However, the present-day scenarios on that front are changing, and I couldn't be happier about it!
My life up until the age of 26 had been nothing short of a roller coaster ride. Married at the tender age of 18, (yes, we weren't thinking!) I hadn't a clue what life had in store for me. Hell, I wasn't even sure if I'd complete my graduation! But I did! Thankfully! It wasn't child's play – what with all the juggling of this new phase, in-laws, husband, college, tuitions… But, eventually, everything found its place.
Little do you realize, how unprepared you are for what these untimely phases throw at you. Neither did my husband and I. That's when we decided to take some time apart and reevaluate the relationship. I went back to live with my parents, while he continued to live the life he did.
It was during that period of separation, that my career graph started taking shape. Soon after my graduation, I landed my first job at HDFC Bank where I worked as a Customer Support Executive for the Corporate Salary Accounts Division. Being a people's person, that's what I'd look forward to in my day: interactions with a variety of customers we dealt with at the bank.
In about a year, I was in search of loftier horizons. That's when I heard of openings at Dell International, who were hiring for their first startup in India, which happened to be in Bangalore. The experience an MNC would open me up to lured me into taking up the job, and so I did.
Another year went by, and a reunion came calling. My husband and I decided to start anew.
Remember how I mentioned earlier about career women not being welcome in a community like ours? Well, while matters on the personal front were settling, professionally I felt the torment of being uprooted. Nonetheless, I stepped down from a flourishing career to adhere to 'the norms'. I conceived shortly after, and in the years that followed, I mothered a beautiful boy while nurturing ailing in-laws, alongside.
But there was always that deep-seated desire to keep the flame of passion blazing within me. So I took it upon myself to start a venture of my own, much against the skepticism of the elders at home. And that's how 'Hey Gorgeous' was conceptualized. It was a one-woman show, where I single-handedly sourced stocks, had them on sale in my home space, and also participated in exhibitions from time to time, thus catering to a line of regular personal & general clientele. 'Hey Gorgeous' was a run-away success and I was over the moon!
During those years, I was also fortunate enough to play the part of a voluntary teacher for four years at the Kempapura Govt. School, which was being supported by my son's current school, Vidya Niketan.
By the time 'Hey Gorgeous' completed 8 years, I was through with all that it had to offer, and even at the displeasure of many a client, I decided to bring down the shutters.
I had never intended to return to the work world.
Before I knew 10 years had gone by. Both my in-laws had passed, and my boy was away most of the day at school. Apart from my exercise regimen and daily home chores, I found myself engaging in activities that I wouldn't term healthy. I'd spend my afternoons watching TV or napping, I'd surf hot deals of the day on shopping sites, and the like.
But the icing on the cake was when I started picking on my son for the silliest mistakes and nagging my husband with the tiniest matters.
That's when I decided to pull up my socks and channelize my potential.
The mind, I tell you, is such a powerhouse!
I recalled and related completely with this quote by Robin Sharma, "The reason we waste time on the small things, is that we haven't identified our BIG things."
With my head down & bum up, I got down to finding those Big Things. The one aspect I was certain of was that it had to do with my love for the English Language. I posted my resume on a couple of job sites for an English Teacher/Language Trainer, but the roles being offered were neither suitable nor appealing.
However, I wasn't going to rush this, no matter how long the wait.
A good friend then referred JobsForHer to me. It was the options on the site that led me to apply for the role of a part-time Content Writer. The way I see it, JobsForHer has walked their talk! Even with almost no previous writing experience, Neha and the team opened their arms to help me overcome the challenges of transitioning back into a career while bringing me on board. It's been an awesome 3 months already, and the learning I've had access to is phenomenal!
All I can say to the women reading this is:
Don't let any hurdle mess with your will to get back to work. It may take a while, but you'll get there. And once you do, your fulfillment will make it all worthwhile!
If you're looking to start your career, or for new and exciting roles to showcase the skills you've gained along your professional and personal journey, you can find them at www.JobsForHer.com. Create your profile, upload your resume and start job-hunting today!