How Can Women Returning to Work from Elderly-Care Ease Back In?
Neha
in
Career Development
|
05 May 2016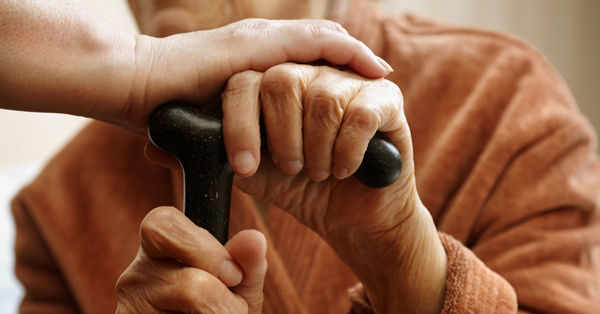 By the year 2050 India will have the second highest population of elderly in the world. This means that more and more, women will need to step out from their careers for geriatric care.
Taking a career break due to circumstance and not by choice is difficult as it is. And, when it is to take care of an elderly family member with health issues, the break can be even more tiring and taxing.
Many women will need to get back to work once their elderly-care task is over or needs to be co-managed with work. And, just like a restart after a maternity break, this is a difficult bridge to cross. Thankfully, lot of help is available to make the transition easier.
What can Women Do to Help Themselves?
I say help 'themselves' because that truly is the first step. You need to recognize and accept that this was a break for a larger cause and now again the circumstances have changed such that you can or need to go back to work.
Head Held High
First, give yourself a pat on the back for making sure the family came first during difficult times! You were there to make things easier for an elderly relative and now you are ready to go back to being an earning member and to utilize your skills and knowledge. Make yourself a resume you are proud of – highlight your credentials and experience; don't dwell on the breaks negatively. Get professional resume help if required, too. Let your capability and potential be your cheerleaders!
System Updates
Once you make the decision to get back, do a quick stock-check on changes in the work area you may have missed while you were away. Speak to old friends and colleagues in the target industry and find out what has changed – technology, regulations, key competitors, way of doing things, etc. Depending on how long you were away, some changes may be significant and need you to take an online course or read up a lot. Some changes you can accelerate around the curve over a few cups of coffee with ex-colleagues!
There are women-only job sites, like JobsForHer, which cater especially to women who have been on a career-break and are looking to reenter the workforce. The process is easy, simple, and streamlined - create a profile, upload an updated resume, browse jobs, apply! Companies call you directly if you're shortlisted for an interview for their openings. And, all of them know about the gap in your resume and only care about the experience and skills that you bring to the table!
Accept Help Where You Find It
You need to think through what kind of help you need and there are a variety of options to choose from. The most basic would range from online portals that help you elder-proof your home, buy required medical equipment like wheelchairs, crutches, adult diapers etc., to sites that give you access to doctors nearby and let you book appointments quickly.
If the care requirements are more intense, you can look at services that offer to come home and help with needs like physiotherapy, multiple medical tests, and equipment on rent. Why, you can even hire someone to visit your elder 2-3 times in a week, chat with them, and buy them groceries and essentials. And finally, just like we have for kids, there are even adult day-care centres.
You have decided to go back to work, so spend some time planning the kind of help arrangements you would need to be away from the house for some time, worrying only about your work, and not home. This will also help you commit to the kind of job you want to take up now – work from home, flexible hours, or fulltime. Don't settle for what seems like the easiest to start. If you PLAN well, you CAN go back to the type of career you really want.
Home Team
Make sure everyone at home gets the memo – it's a collective decision that you will be resuming your career! Everyone needs to chip in and make some adjustments where required. Maybe you can't do the school drop anymore so figure out a carpool or bus option. Maybe you aren't around for evening homework time, so set aside some time over the weekend to catch up with your child. Luckily, we are in a society where you can find help relatively easily – a driver for errands, a cook for meals, etc. Put things in place a month before you start your work routine. Smoothen the rough edges so that when you need to start your new job, you are ready.
Take Bumps in their Stride
If someone at home is unwell, chances are many days won't really be so routine. Unexpected situations and medical emergencies will crop up. Keep a few colleagues and neighbours on your speed dial. You need people you can reach out to in a hurry to ask for a helping hand. And if you do find that you are the one dropping work and rushing back home, keep your supervisor in the loop, and have a discussion around how you can make up for lost time.
Reach out to JobsForHer to find a wide variety of jobs across categories (part-time, full-time, etc.) and industries.Create your profile, upload your resume and start job-hunting today!
With a bit of planning and help, you CAN cross this bridge too and get back to a rewarding career!
~ Written by Subha Chandrasekaran ~
Subha is an ex-banker with over 15 years of operations and large team management experience at Citibank NA. She is now running her own process, people, and financial consulting firm – RainKraft Creative Solutions. She blogs at www.dolphindives.in and loves to look at how technology can be simplified and made useful to young and old alike.