How to Negotiate for the Salary YOU deserve?
Ujwala Thirumurthy
in
Back to Work, Events, Weekend Reads
|
02 Jun 2017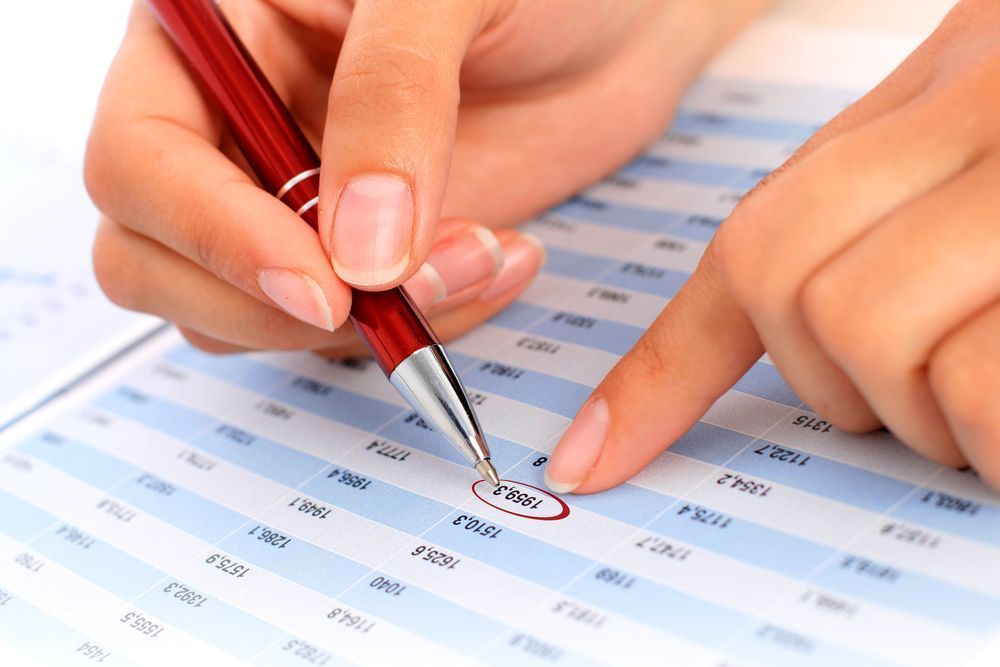 How often have you left that interview room thinking, "I'm qualified for a better pay", or "It's still the beginning, I might get a raise in six months". That's the problem. You think things will get better, but what you're really doing is handing over ALL the cards to your employer.
"I took the offer, but I'm not particularly happy about the salary".
You're not alone.
As women, we often fail to negotiate our salary for several reasons. Rojina Dhamani, an HR professional with over 12 years of experience outlines why women end up getting a raw deal, even though they are qualified for more.
In an online session conducted by Lean In India, Rojina talks about the causes and solutions to the problem that most women face.
Sign up here to jumpstart your career after that break.
Common reasons for women to under-negotiate their pay scales are:
Maternity break / personal sabbatical

Organizational layoff

No experience in negotiating and therefore, a lack of confidence

Attractive job title – you might have the title of an Assistant Manager but actually perform the duties of a manager.
Come to think of it, there can be only two outcomes to an interview that is going your way:
You turn down the offer (because the pay is low)

You accept the offer (whatever the pay)
If you turn down the offer, you are unhappy, but are satisfied that you didn't succumb to pressure – a clear indication that you've got nothing to lose, and are ready to look for other opportunities better than the current one.
If you accept the offer, and are still unhappy, you've just earned yourself a raw deal.
| Here's why you must include a cover letter with your CV
Ever wonder why this happens?
There could be several reasons that stop us from rightfully negotiating:
To avoid socially awkward situations: Many-a-time, you take a job to avoid socially awkward situations (especially weddings and such) when it comes to your job. "Oh, what will I say if uncle asks me about my job"? You succumb to the unnecessary pressure of being socially acceptable with a job in hand.
Demanding situation: If you're in a situation that demands you to have a job, or if you are the single earning member of the family, then it is most likely that you will take it, even if the pay does not live up to your expectation.
Fear of losing the offer: If you've tried really hard to get that interview, then you think it's perhaps best to take the job even if the pay is low, because you fear that if you negotiate, you may lose the offer.
Avoid resistance from the counter party: Negotiating salary is a task that requires skill and patience and sometimes comes with resistance from the counter party. If you're the kind who'd rather settle for what's on offer instead of going through a discussion, which may or may not go your way, then you will accept the offer even if you are not satisfied.
|Read our amazing restart stories and be inspired!
Interestingly, how you negotiate your salary depends on how YOU view the process.
If you think that your credibility might be questioned, or that you might be asked to prove your worth, it sends you into denial. You prefer not to discuss your salary even though it is something you REALLY want to do. On another level, you tend to NOT negotiate if you fear that your future working relationship with your boss/manager will be jeopardized.
But, fear not. It need not be stressful. It need not be a process that washes you in a bad light.
Here's how to be job-ready after a career-break!
A few tips on how YOU can change the way you view the process of negotiation:
Stand up, and speak up! If you believe that you deserve more, it is best to ask! Speak up for what you believe in. Take a stand. Be confident in your interaction. Chances are you will be appreciated for it, more than not.
Give and Take. Think of the negotiation process as a collaborative one. No, it's not a one-way road. It is a process that involves both parties who are willing to come together on common ground.
Now, the pertinent question is just HOW to make sure you don't end up on the losing side. HOW do you make sure you ask the correct questions and in the correct manner. Well, here's how:
Take time to assess the situation – weigh your options

Prepare – think about what the job offers. Does it support your interests, your learning? Will you be given additional responsibilities?

Engage – Yes, you expected a higher salary. But, don't give up the offer merely because it doesn't seem to work out for the present. Think about the bigger picture.
|If you've been a stay-at-home-mum, then there's much to be proud of!
Did you know that most companies are willing to negotiate starting salaries, but only a handful candidates ever TRY?
Whatever the situation might be, the key is to not make it seem like a negotiation. Always pair your ask with solutions and suggestions instead of merely asking for higher pay. Be polite and discuss. Don't get into an argument that can turn ugly.
And so what if that particular offer didn't work out despite trying hard. Continue to network and keep up with industry trends so you are in the know.
Start, restart and rise in your career by signing up with JobsForHer today.
Start by reading our inspirational Restarter Stories & other Blogs, skimming through our online & offline Events, and browsing our Jobs, which range from part-time, full-time, work-from-home, freelance, volunteer & returnee internship opportunities, in over 2200 Companies who don't care about the gap on your resume.
They just want you back to work as much as YOU want to get back to work.
Rojina Dhamani is an HR professional with over 12 years' in leading firms like Mahindra Insurance Broker Ltd., Ernst & Young, KPMG and MSCI. Her multi sector background helps organizations and hiring teams to develop and implement best-in-class recruitment strategies.