You are the Writer of Your Story - Smitha Jacob's Restart Tale
Kaajal Ahuja
in
Restarter Stories
|
19 May 2017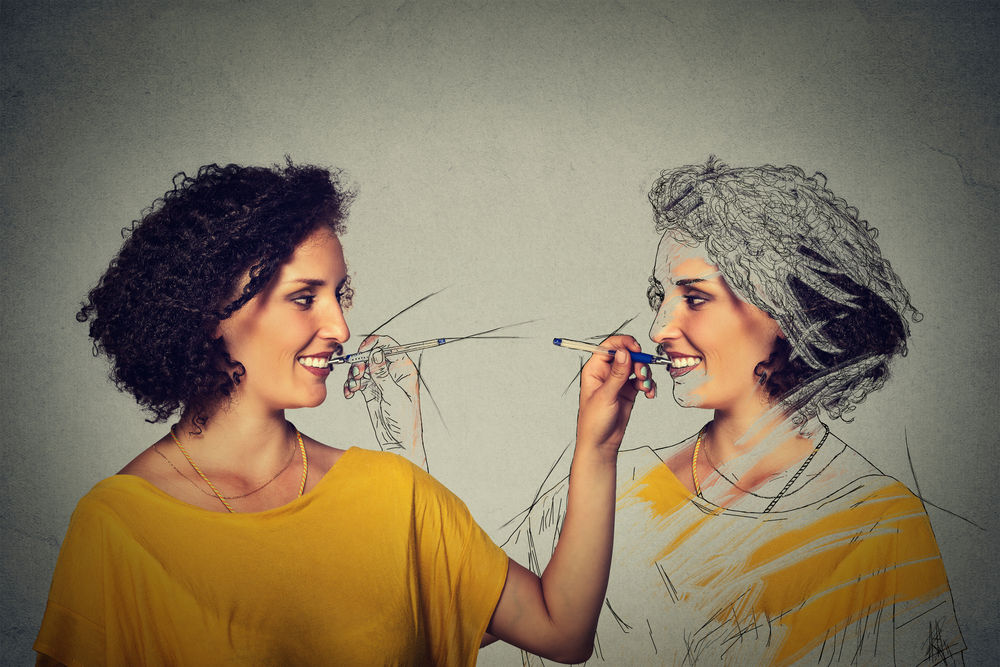 After a three and a half year break to nurture her second-born, Smitha Jacob - Project Manager, Timken, is finally back to the world of IT, doing what she loves most, in a field that draws out the best of her potential.
''Today, when my eldest daughter who is 12 asks me why I didn't stop working when she was born, I realize that even as working women, our families need us to be there for them. To step away when the time calls for it – for family, and love, and responsibilities - but then to come back with that much more enthusiasm – for all that time away - to work harder and aim
higher.
To all the women who have stepped down to be there for their young ones or family, I would say… don't ever feel guilty about it. You did what needed to be done.
But, don't keep sitting at home thinking that your family needs you when that time has passed.
They don't.
And as bitter as it may be, it is the reality. Once your kids are grown up, they'll know how to organize themselves. And they'll do it.
YOU needn't forego the dreams that once made you happy, in that illusion.
| Come find and follow your dreams with us at JobsForHer by signing up with us HERE.
Although at the moment, life is tough on me and my people at home - with this whole new setup of me back at work - I am not going to sacrifice my dreams because of it. In time, the change will become a part of us, and everything and everyone will fall into place.
In fact, when I see my kids feeling so proud of me, it only propels me to touch new highs, every day.
When I decided to get back, the path ahead posed many hurdles - from being advised to seek out low-paying jobs to facing tough interviewers, to having only a handful of encouraging people around me. But, it is thanks to those few that I held on and waited for the right opportunity, rather than taking up something for the sake of it.
Whenever I was low and spiritless, I resorted to books like 'Lean-In' (by Sheryl Sandberg), to keep my faith alive.
I recall walking away from an interview with my head held high, telling the interviewers that, "Staying home to take care of my family doesn't alter or take away from my professional capabilities or my knowledge on the subject.''
I had my PMP (Project Management Professional) certification already. So I decided to utilize my time during my break to enhance that further, by pursuing my PMI-ACP (PMI-Agile Certified Practitioner) certification. In doing so, I made sure that I stayed abreast with current market trends. To add to it, I attended almost every project management conference that happened
thereafter in Bangalore, thus making sure that I connected with like-minded people, engaging in discussions that updated me with all the recent happenings in our line of work.
| Take a look at all the buzz at JobsForHer!
In today's day and age, staying up-to-date with advancements in one's profession is mandatory. It is, in fact, the sole reason I was able to ask for the pay package and role that I have today.
I'm very grateful for having associated with the members of the PMI Bangalore Chapter, who were a part of my job search then, and continue to motivate me whenever I meet them, even today. In fact, a special mention about Sir Ranganathan, who made me aware of my strengths when I had forgotten about them, and because of whom I restarted my job search.
I pray that every second career woman can find such motivational mentors in her life, especially when she needs to fall back on them.
And what better a place and time, then here and now, for YOU to find and fall back on YOUR mentor, with the JFH MentorForHer Roadshow impacting second career women across India!
Meet with our awe-inspiring panel of mentors in Chennai, next, and do away with all those hurdles in your path to a return.
Smitha Jacob is a B.Tech graduate in Computer Science. She has also completed her Masters Diploma in Business Administration from Symbiosis through correspondence. She has previously worked with Satyam Computers, iPass, and Schneider Electric. Known to be calm, composed, and highly empathetic towards her team members Smitha is always willing to listen to and help her teammates. She can be counted on to plan carefully and thoroughly, motivate stakeholders, and get the job done in a timely manner with great results.
She is married and a mother of two children.
About the Writer:

Kaajal Ahuja is a commerce graduate, who worked in the field of Customer Support first at HDFC Bank, and then at Dell International. During her 11-year career break, she spent four years volunteering as a Teacher at a government-run educational institution and also ran her own enterprise – 'Hey Gorgeous' – alongside, for 8 years. It was during her break that she discovered her love for writing, and is now back, working part-time as a Senior Content Writer at JobsForHer. She is married and is an upbeat mommy to a 13-year-old.