How Rashmi Singh Returned to Sapient to Restart Her Career
Kaajal Ahuja
in
Restarter Stories
|
19 Mar 2017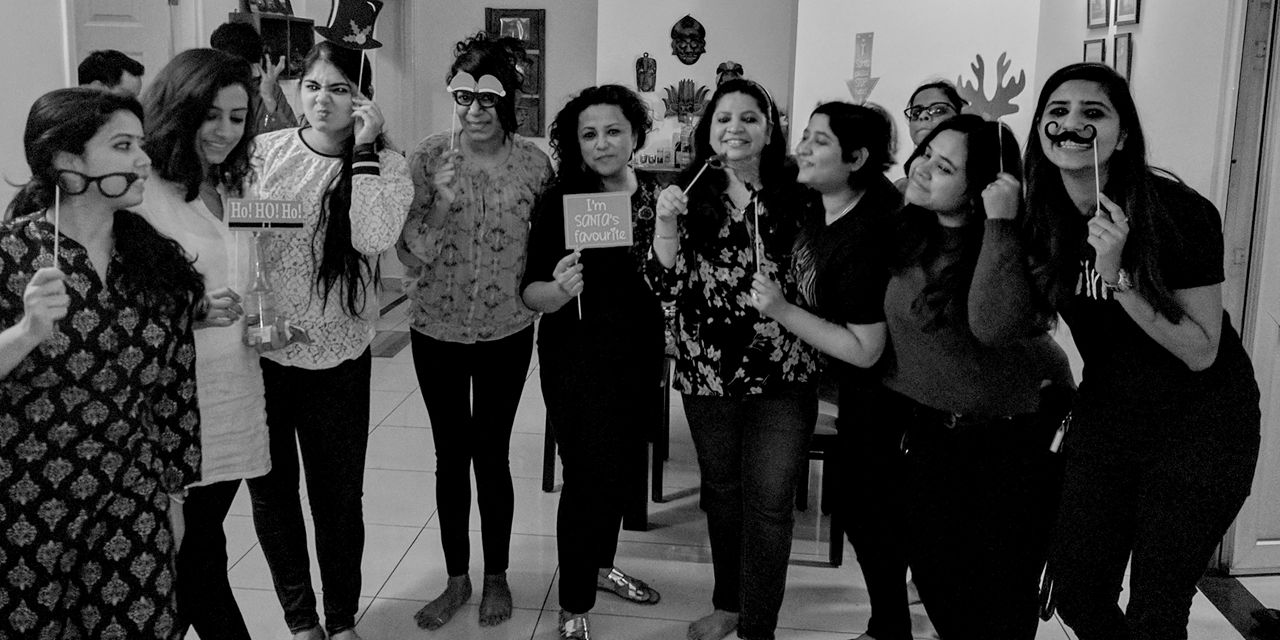 Day after day, in our search for women-friendly companies, we find and applaud such awe-inspiring firms who go the extra mile to rightly diversify and balance their workforce.

And SAPIENT IS one such company.
Sapient India is that kind of brand and workplace that almost every working person would either want to stick with or return to from different stages of their career. Which also explains and endorses the long dedicated tenures served by the majority of Sapient employees.
Attesting this is a Sapient returnee, Rashmi Singh, who restarted her career with them after a 1-year break:
''There are moments in everyone's career when there is an innate need to take that much-needed break.
It wasn't because of marriage, child or work-life burnout. I was enjoying work and was on my path to growth. My break was purely for personal reasons – to focus on some "me" time and other aspects which were calling for attention. Few of my colleagues and friends thought I was mad and fearless to go on a break without another job in hand (which according to me, is always the sensible thing to do).
As I introspect on my time away, I was able to focus on 3 areas (planned& unplanned) from a personal growth standpoint:
1. Upskilling - To hone my keen interest towards 'coaching', I completed the ICF Coach certification and continued grooming skills at my workplace when opportunities arose.
2. Active involvement in other aspects - Wanting to do my best in whatever capacity I became part of my school alumni, contested for elections and was chosen as President to represent them. The association is still active as I am actively involved in their efforts and travel for board meetings every quarter.
3. Reconnecting with family & hobbies – I enjoy playing Tennis and wanted to return to the training. While on break, I enrolled myself for weekly sessions and made it a regular part of my fitness regimen. Most importantly, I spent quality time with friends and family. My bond with my relatives has stronger than before.
What made me want to come back?
Well, I certainly wanted to get back to my core domain in the corporate world and quickly; keeping in mind to not stretch my gap so much that my skills turned obsolete.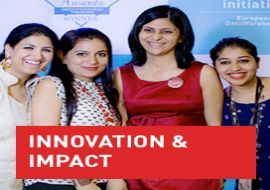 When I set out on my restart journey, I reached out to my ex-employer - Sapient, while applying for other jobs. I'd thoroughly enjoyed my first stint of 13.7 years with them, and wanted
to check for opportunities this time around too since Sapient was a company that I'd been proud to be associated with.
My ex-Lead was very responsive and reverted within a few days, with an exciting opportunity in hand. Since he was well-versed with my competencies, strengths and development areas, we mutually agreed on the role in question. My offer letter was rolled out right after – no long drawn interviews or formalities. Things moved fast and I rejoined the Sapient.
Most of my first tenure was primarily out of their Gurgaon office, so working out of Bangalore this time was a refreshing change. The team was so warm and
welcoming that it never felt like I'd left! Such encouragement reassured me that I'd made the right decision to come on board. My team was extremely supportive in helping me with local information as and when I reached out to them, and the company's relocation policy, on the other hand, helped me settle in smoothly in this new town.
I strongly believe that it is the amazing employee culture at Sapient that binds us together and keeps bringing us back!''
Sapient has always focused on encouraging and supporting women in the workplace. The company has long fostered a strong Women's Leadership Network (WLN), a well-rounded program that aims to help, grow and sustain women professionals by creating an environment to nurture successful careers for women and help them elevate their craft and 'personal brand'.
Adding to those core values is Sapient India's flagship Women Employee Returnee Program 'SPRING', which is their newest initiative to help women reboot
their careers.
Through the program, Sapient will enable women professionals who have taken a hiatus to return to the workforce, by giving them flexibility and opportunity to recreate their niche in the professional world. The launch was under the umbrella of International's Women's Day theme for this year - #BeBoldForChange.
'SPRING' aims to create a balance through diversity within the organization, by offering a springboard to working women to re-start their careers in technology. The company will create an enabling environment through this robust integration program and will assign each woman returnee a 'workplace sponsor' for a period of six months.
What more can one ask for on their road to return?!
If you wish to be part of their ingenious employee culture, then apply for their roles in TECH, in Bangalore & Delhi HERE.
Rashmi Singh, the Director - Staffing, is an HR leader with over 16 years of diverse experience in talent acquisition, staffing and project management. She is an ICF Certified Coach who helps people get on a transformational journey through coaching.
She also leads the Women's Leadership Network for Sapient Bangalore. She is passionate about travel, tennis, interior decoration and spending time with her adorable niece.
About the Writer:
Kaajal Ahuja is a commerce graduate, who worked in the field of Customer Support first at HDFC Bank, and then at Dell International. During her 11-year career break, she spent four years volunteering as a Teacher at a government-run educational institution and also ran her own enterprise – 'Hey Gorgeous' – alongside, for 8 years. It was during her break that she discovered her love for writing, and is now back, working part-time as a Senior Content Writer at JobsForHer. She is married and is an upbeat mommy to a 13-year-old.