All Aboard! 13 of India's Top Corporate Returnee Programmes For Women Restarters
Priya Desai
in
Women-friendly Companies
|
15 Mar 2017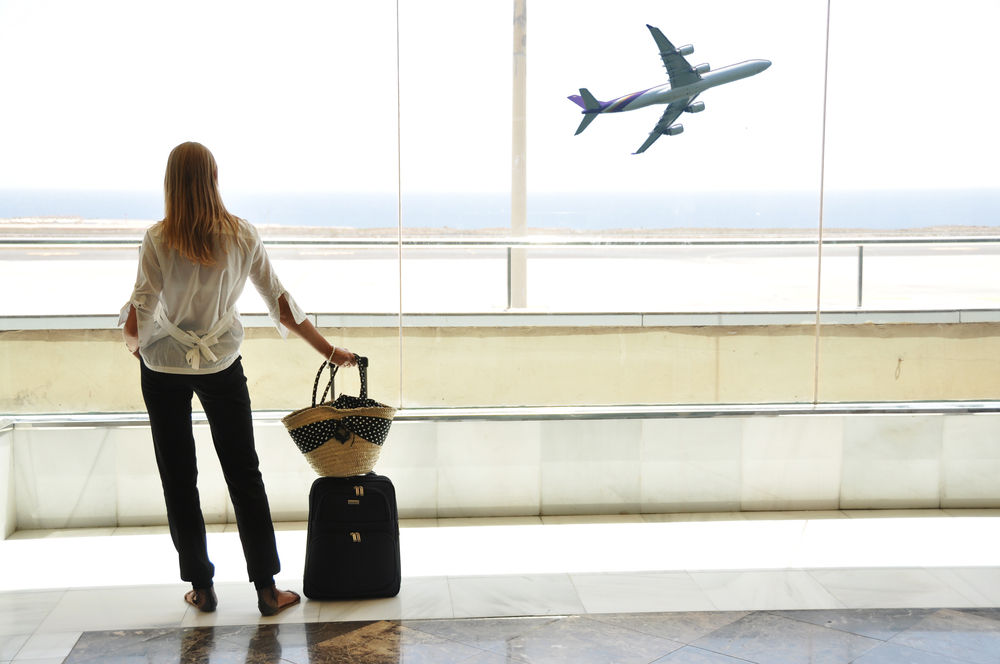 The value of incorporating diversity and inclusion into the recruitment process is exponential. Evidence now shows that it directly impacts a company's bottom line. Diverse teams perform better, and a better diversity ratio is also linked to lower attrition.
However, companies have often found it difficult to achieve their diversity goals because they have focused their recruitment mainly among women who are currently working. This has greatly narrowed their access to talent since over 50% of working women in India drop out of their careers in 3 years1.
Research conducted by KPMG and commissioned by Vodafone found that about 96 million skilled women aged between 30-54 were on career breaks worldwide. If they rejoined the workforce they could add £151 billion ($184 billion) per year in gross added value, the consultancy found2.
Over the last 2 years, we at JobsForHer have worked hard in catalysing a big shift in the attitude of Indian companies towards women returnees. From keeping their doors and minds closed to career-break women, companies are now rolling out exclusive programmes for women looking to restart their careers after a break. After all, they represent a latent talent pool of experienced, capable, recharged, mature women who are available to join companies immediately.
We take a look at the top returnee programmes for women restarters that JobsForHer has partnered with in India, over the past two years. (Shared in alphabetical order and not in any particular ranking)
1. Accenture: Career Reboot
Accenture strives to provide a balance between work and family, particularly for women returning to work after a career break. The transition is made as smooth as possible for women returnees, who get the support they need to find the right re-entry roles based on their qualifications and experience.
Accenture's Career Reboot programme gives women returnees the chance to interact with industry experts and Accenture's leadership team, and is specifically designed for women who want to get back to work after a career break.
2. Aditya Birla Group: Encore
'ENCORE' is an initiative by Aditya Birla Fashion & Retail Ltd. and Aditya Birla Retail Ltd. to provide mutually rewarding work opportunities to women professionals who have taken a career break.
Key features of the programme include:
Live business projects for 1 to 6 months, with a designated project sponsor, who will be the participant's mentor through the process.

Flexitime with a set number of core working hours, mutually agreed on by the project sponsor and the Encore participant.

Monthly compensation and reimbursement of expenses
3. Capgemini: Career ComeBack
Capgemini is one company that leads the way in promoting diversity and fostering an inclusive work culture. The company innately believes that diversity enriches creative solutions and adds value to its bottom line. Capgemini's definition of diversity also includes dimensions such as experience, personality, communication and working styles, all of which contribute to the company's diversity of thought.
Women employees with the potential to take up leadership roles are offered focussed mentorship and grooming, while expecting and new mothers can avail of internal support groups to help them through the new, exciting and challenging milestone in their lives.3
Women on a career break of 6 months up to 3 years, are eligible to apply to Capgemini's curated full-time job openings in Bangalore and Mumbai.
4. CITI: Second Careers
Citi piloted its Second Careers Programme in partnership with JobsForHer, with positions for women restarters across Mumbai, Bangalore, Pune, Chennai, and Gurgaon. CITI's Secod Careers Programme exemplifies its commitment to increasing its pipeline of female talent
To CITI, it's very simple – their client base is from every walk of life, every background and every origin. So, their workforce should reflect the same diversity – at all levels.
The management is held accountable for putting diversity plans in place in their respective departments and businesses, and for measuring the progress of these plans. They develop and mentor their workforce at the group and individual level, enabling them to grow and excel. And, they foster an inclusive work environment where all employees are treated with respect.
CITI also ran an 18-month sponsorship programme, 'Women Leading Citi', to advance their highest performing senior executive women, in 2012 in India. It has existed globally at the organization since 2009. This customized and targeted coaching ONLY for emerging female talent is what sets CITI apart from other organisations.
5. Credit Suisse: Real Returns
Credit Suisse's Real Returns programme offers paid employment with support, training and networking opportunities for professionals who have been out of the workforce for an extended period of time. The programme is particularly beneficial for female professionals, due to the high percentage of women who take mid-career breaks.4
The programme's success is evident from the numbers - of the 23 applicants selected for Real Returns, 70% accepted full time employment offers from Credit Suisse at their offices in Mumbai and Pune.
6. Genpact: Career 2.0
Genpact's Career 2.0 programme is specifically aimed at women who are looking to make a comeback to the corporate world after a career break. Career 2.0 is an initiative that Genpact is deeply invested in and very passionate about.5
Genpact paid special attention to the reasons why women return to work, recognising that every women needs and concerns were different. This in turn informed the design of Career 2.0.
Through Career 2.0, Genpact offers flexible, customised workdays to encourage women returnees. The company only looks at quality experience - the gap and time spent away from the workforce is irrelevant.
"The company is improving female representation at the hiring funnel stage by ensuring it evaluates at least 50 per cent women and doesn't end up interviewing only male candidates for a position.
This is being carried out by strengthening sourcing of diverse talent through various initiatives including empanelment of vendors who specialise in hiring of diverse candidates, and employee referral programmes."6
7. Godrej: Careers 2.0
Diversity is core to Godrej's people philosophy, and it definitely shows in the company's Careers 2.0 programme for women returnees.7 Aspirational and challenging projects across sectors and functions are offered, with additional flexibility to help women balance their personal and professional needs.
Godrej's Careers 2.0 is open to women with at least two years of prior work experience, who have taken a break of 6 months or more. Live business projects across sectors in various divisions of Godrej and its associated companies are offered, varying from 3 to 6 months. They can also be part time or full time.
Training and support is provided through a guide, who co-owns the project with the returnee. Stipends are also offered depending on the nature and duration of work, previous experience and educational qualification.
8. IBM: Bring Her Back
IBM piloted a women returnee programme called Bring Her Back to identify the right channels and means through which the company could bring women who had taken a career break, back to the work force.
IBM's Bring Her Back programme aims to attract women from mid-career breaks. Not only do they provide job opportunities across India but also help in assessing and reskilling women returnees. Women professionals with the required skill-sets and who have taken career breaks spanning 3 years or less can apply.
9. Intuit: Again
#IntuitAgain is an initiative that helps women technologists who have taken a break in their careers to come back to work. The platform not only gives the candidates a chance to work at one of ' India's Top Ten Great Places and Fortune magazine's 'Top 100 Companies' To Work For but also provides technical and other training to sharpen their professional skills.
Introduced in 2015 as an initiative to tap into a vast pool of talent, Intuit Again received hundreds of CVs from women who wanted to ramp up their skills to a level that could help them succeed in the ever-evolving IT landscape. The results were humbling and inspiring, as the company saw 20 women stepping up and literally transforming overnight.8
10. PayPal: Recharge
In a big step to bridge the gender divide in the workplace, PayPal in India launched its Recharge Programme in 2015, to help women technologists get back to work after a career break.9 The 6 week programme aims to increase diversity, while also giving returnees the opportunity to expand their experience and network.10
The Recharge Programme was started to ignite a culture change, both at PayPal and in the tech industry in India, by erasing the stigma that comes from a career break, and by inspiring a thoughtful consideration of a healthy work/life balance.11 The company recognises and appreciates the inherent value that women bring to the table, and also that increasing the diversity ratio contributes to vital insights and perspectives that better serve the needs of its global customer base.
The Recharge Programme was opened up to women with 5+ years of relevant experience in product development and analytics. Around 100 women got the opportunity to interact with leaders from PayPal and the industry, and were also given tips and advice on how to prepare themselves to restart their careers.
30 women from this pool were then shortlisted to attend a 3 week long technology bootcamp, where they were given technology and business-oriented training to help them get up to speed with the latest in the industry.
The Recharge Programme concluded with PayPal offering full time jobs and internships to 10 women restarters.
11. Sapient: Spring
SPRING is Sapient India's flagship Women Employee Returnee Programme, enabling women professionals who have taken a hiatus to return to the work-force, giving them flexibility and opportunity to recreate their niche in the professional world.
Sapient India is launching its SPRING programme on International Women's Day 201712, in an effort to create a diversity balance within the company. The company will create an enabling environment through this robust integration programme, assigning each woman returnee a 'workplace sponsor' for a period of six months.
Other initiatives for women at Sapient include a revised parental policy aimed at further enabling both parents to play a role in nurturing their newborn child. Women employees get 26 weeks of maternity leave (earlier 12 weeks), and both parents can work-from-home and flexi or part-time, to ease their transition back to work.
12. Target: Back on Target
Target India's Back on Target programme is aimed at women returnees in India. "This programme will give applicants the requisite training, skill-building and mentorship for them to feel confident about getting back to work," says Shalini Natraj, senior director - human resources, Target India.13
Sessions for Back to Target began in July last year, with participants being provided industry-standard stipends, day care reimbursements, food and transport facilities, and four days of paid leave during the internship. The programme was designed to conclude with a recruitment drive from the pool of women returnees that attended.
13. Unilever: Career By Choice
Unilever's created Career By Choice14 to meet the need for a gradual transition for women returning to work after a career break. The programme empowers women returnees to structure their work around their lives, and balance their personal and professional needs.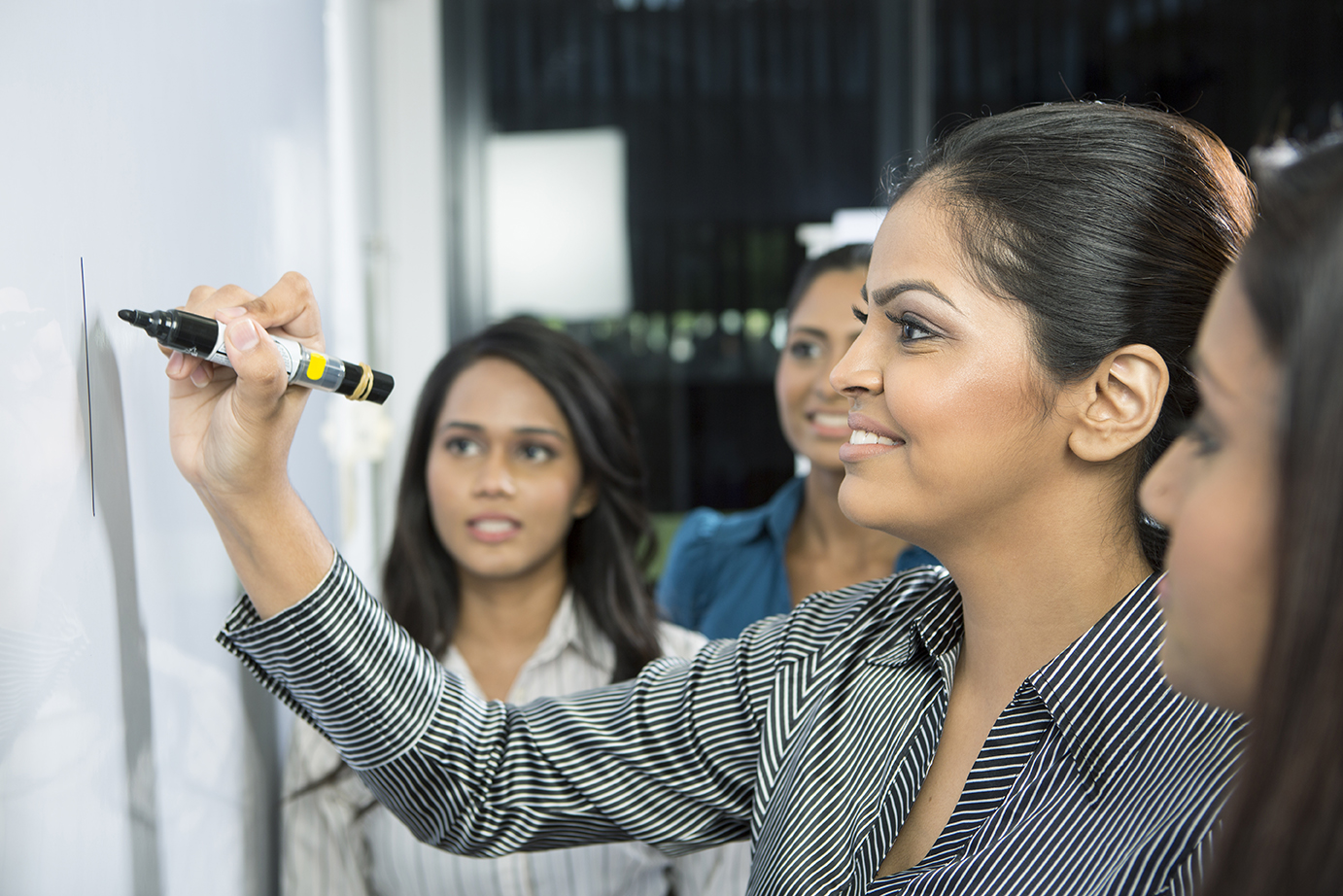 Career By Choice offers a structured induction programme to familiarise women returnees with the company, its stakeholders and policies. Returnees are assigned a project guide who works closely with them, providing direction and support through the process of re-entry into the workforce.
Live business projects that are critical to the business are designed for the Career By Choice programme, keeping in mind that they will be carried out by professionals working flexibly. Projects are across various functions like Sales & Marketing, Human Resources, Supply Chain and Research and Development. The programme also offers flexi-time, where hours and days of work can be decided with the project guide. Returnees can also work from home, to ease their re-entry into the workforce.
***************************************************
Other Companies Walking The Talk
Amazon

recently announced it's Rekindle programme through "

which the company will provide structured on-boarding, focused mentoring, flexible work options and on the job learning to will help candidates develop the requisite competencies for the role".

15

Goldman Sachs Returnship Programme

is a paid ten week programme offering opportunities in a variety of divisions and the chance to experience the vast network of resources at Goldman Sachs.

SAP Labs Back To Work

is a 6 month programme

offering project-based assignments and practical assistance to potential candidates. Returnees have the option of working onsite or virtually depending on the nature of the project, and benefit from competitive remuneration, flexible work arrangements when possible and the necessary support they need to integrate into the workplace.

Tata SCIP

is

a platform for women returnees to restart their careers on their own terms, designed to make the onboarding process smoother, faster and more efficient.16

This pioneering initiative stands out because

it enables women returnees to choose the way in which they restart their careers

- giving them the option of working when they want, where they want, on the project they want and at the pace they're comfortable with.

Vodafone also recently announced17

it is ready to make a conscious effort to hire women returning to work after a career break, in an effort to boost its diversity quotient. It has committed to make its workforce more balanced, ensuring women hold at least 30% of senior roles.
Inspired? We hope so! More companies need to get on board, because there is a vast and untapped talent pool out there waiting in the wings, poised to take the workforce in India by storm. JobsForHer can help you design and promote a returnee programme to reach out to the right audience of career-break women and women looking to start their careers, for whose careers we were founded.
Write to pritha@jobsforher.com and let's get started! It's time to take a leaf out of the books of these amazing, trailblazing companies, and open your doors to this fantastic, untapped talent pool of women returnees... and we can help you do just that.
References: