The Top 5 JobsForHer Webinars that Will Make You a GREAT Restarter
Ujwala Thirumurthy
in
Career Development, Weekend Reads
|
02 Jul 2017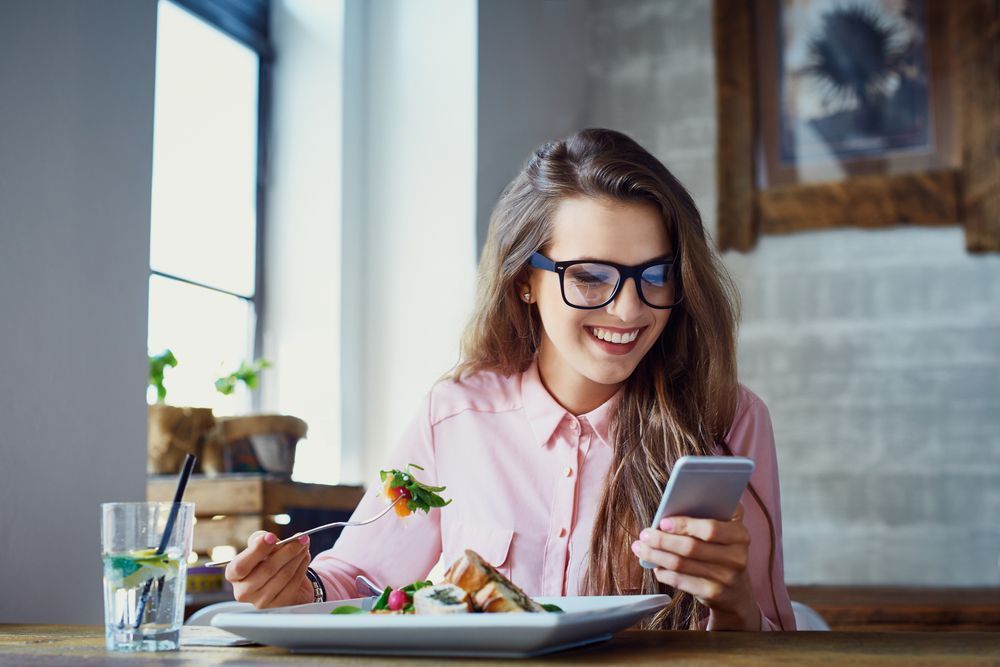 Getting off a career break can be overwhelming. It can open up exciting opportunities but at the same time leave you feeling confused.
"How do I take that first step?" is a question that looms large with uncertain answers.
Well, here's how. It's not just important to take that first step.
It's important that you take the first step in the RIGHT DIRECTION.
We at JobsForHer are constantly looking for ways to help you restart your career armed with the skills and the confidence required to power through your journey.
Here, we bring to you our TOP 5 Webinars conducted by experts across various professions - from Talent Acquisition Leads to Content Writing experts and Financial Advisors - that will help you make your career restart easier and more informative.
These webinars will also give you an insight into current industry standards and what is required of you to keep up with them.
Click HERE to subscribe to our YouTube Channel to gain access to more webinars, and interviews.
1. "All About the Spring program for Women Returnees, at Sapient" - Dimple Jha: Talent Acquisition Lead, Sapient India
Responsible for setting up the CSR initiative for Sapient in Noida, Dimple Jha is a strong believer in Gender Diversity at the Workplace. She has driven the WLN agenda for mentoring & nurturing women to pursue their career more effectively.
What's in it for ME?
Find out all you need to know about Sapient India and their programs for women returning to work after a break. Why do they consider YOU part of a valuable talent pool that they need to add to their teams? What makes Sapient as an organization, stand out from the crowd?
"We're called Trouble Makers because we believe nobody ever created history without creating a little bit of trouble", says Dimple in this informative webinar.
As an ardent believer of driving the team's potential, her focus has always been on helping colleagues develop their skills through mentoring & coaching. What better person than her to lead you on to your restart journey. Listen on and find out more.
| If you're ready to begin your restart journey, then start RIGHT HERE! SIGN UP, and be part of a growing talent pool of women who are already on their way to a successful second career.
2. "Get More for Less" - Kaushik Ramachandran: Financial Advisor
A seasoned Financial Advisor, he founded Dyota Solutions in 2012. A BITS Pilani, IIM Lucknow Alumni, he has set up IMS ProSchool and has driven the business for over 6 years where he trained over 30000 professionals for CFP and CFA certifications.
What's in it for ME?
Find out how good decisions and prompt actions can "Get you More for Less", in this webinar on Financial planning in a simplified, practical presentation.
How do you bring down your spending, how do you manage the rest of your money in a way that is profitable to you and the family? Get answers to all of your questions about insurance, loans, accounts, investments and financial planning that are easy to follow.
| Only YOU can empower your second career!
3. "Work on Your Resume & Let Your Resume Work for You" - Shachi Pathak: Managing Editor and Founder, ReCV.in
"Work on your Resume, and Let your Resume Work for You", says Shachi Pathak who provides consultation for resume development across occupations.
What's in it for ME?
Does your current resume work for your career restart? If it doesn't, fret not. We've got an expert to help you in rewriting it. In this webinar, Shachi Pathak details everything you'd need to know about getting that perfect resume to work for you, regardless of the field you're in.
If you're on a break and are wondering if you must mention it on your CV, then listen on, and find out how you can rewrite your resume to help you restart your career. Shachi also highlights views and opinions of hiring managers on women re-joining the workforce after a break.
| Paving the way for second-career women
4. "Lines that Shine" - #MentorForHer Omkar Ashok Muravane: Content Writing Expert, Monkey Funky Studios
Active consultant with many startups and semi-startups to keep them up to speed with the latest trends and technologies.
What's in it for ME?
In this webinar, you'll find tips and information on how to become a content writer, and how to choose which field to write for according to your interests.
With newer, more tech-savvy companies coming to the fore, the demand for this field is only expected to grow. You cannot miss the emphasis on content for social media, blogs, websites etc., that companies are using for marketing and advertising their products and services.
There are several types of writing - academic, technical, social media, business. Choose what suits you best. What are you waiting for? Get started right here! All you need to do is find out what suits you best.
5. "What you Think About is What you Bring About" - #MentorForHer Resham Sahi: Director of Digital Platform, JC Penney
A woman leader who delivers execution of strategic initiatives. Experienced at managing mobile commerce and online e-commerce solutions including social media as a channel.
What's in it for ME?
Focusing on Women in Technology, this webinar has Resham Sahi talk about her early years of career after marriage and how life changed for her in a country away from home.
She outlines her personal journey of how she landed a job on her own terms and hopes that her journey will serve as an inspiration to those women looking to get back to work after a break.
Ready to Start, Restart and Rise? Start right HERE!

We've given you the tools to make a strong comeback into the field you've always wanted to be in. Now, you can also SUBSCRIBE to our YouTube Channel HERE and readily access our videos on webinars, programs, and interviews that will help you decide how to make that first step in the right direction.