Paving the Way for Second Career Women - Harsh Nikumbh, VP - Technology Solutions, JobsForHer
Kaajal Ahuja
in
Mentors Speak
|
20 Jun 2017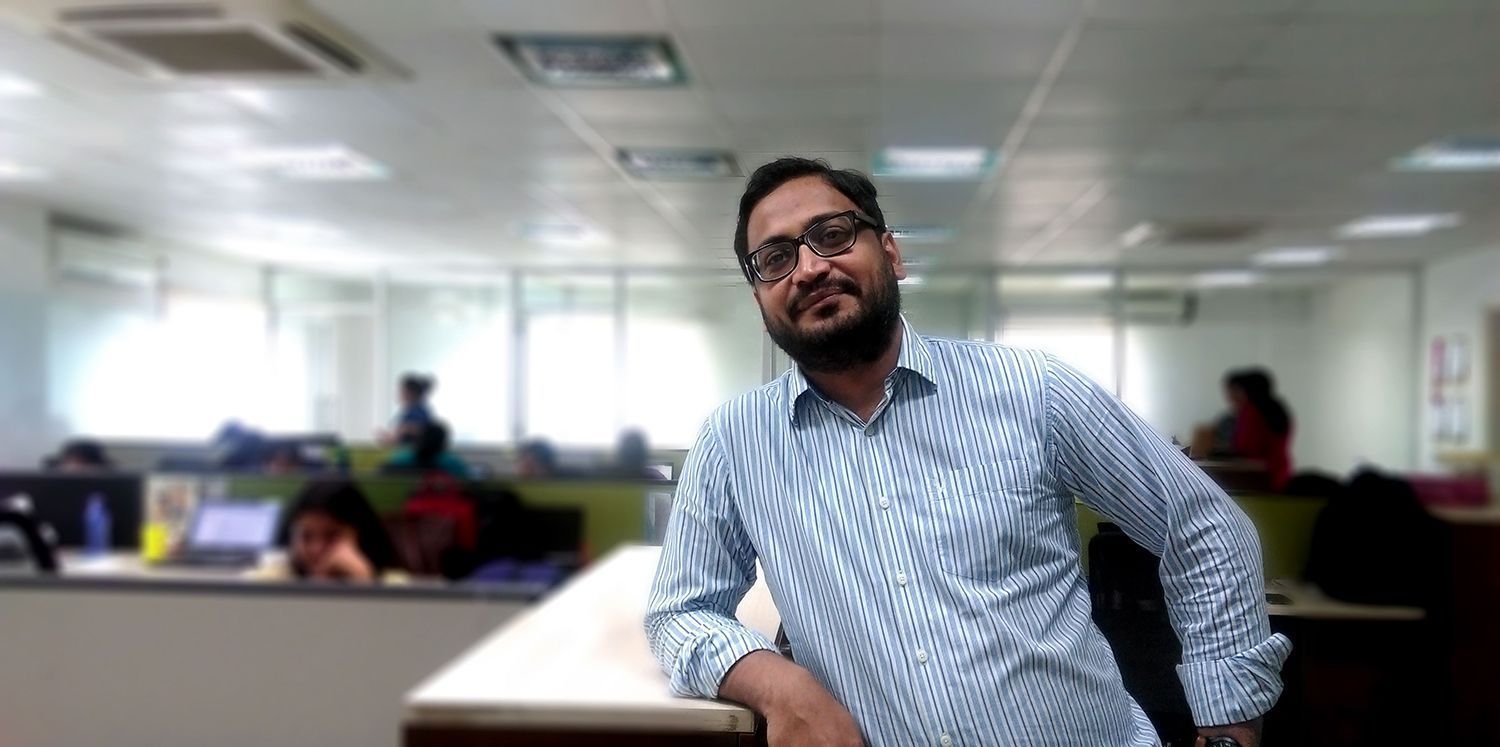 He spent the most part of his childhood in a remote town in Arunachal Pradesh, where if you subscribed to a newspaper that was dated May 10th, it would probably come to town by the end of the month.
Where, at the end of the 12th grade, one could only choose from two avenues of graduation: engineering or medicine; both of which had to be applied for, and pursued in the closest urban town.
Where a simple phone connection was a far-fetched thought. Don't even ask about the internet.
And our Mentor for the week, Harsh Nikumbh, has certainly come a long way, from residing in a town that had no connectivity to the outside world to currently being the Vice President for Technology Solutions at JobsForHer.
| With over 2200 companies on the JobsForHer portal, come design your second career with JobsForHer
There was, in fact, a time in the initial years of his career, where he sat amidst a room of over 20 people with Ph.Ds. in their respective fields, and all he held onto was his engineering degree and two years of experience in the field of technology.
Today, with over 13 years of work experience, and all of 5 months at JobsForHer, I find him to be one of the most approachable people I've shared a workspace with.
While leading a spirited team of tech wizards here, Harsh does everything he can to inspire them to achieve more, reach higher, and aim farther.
He believes that it is only in empowering people with the freedom to be what they envision for themselves, and to experiment as they wish, that one can lead them to the best of their potential.
In a candid conversation with JobsForHer, Harsh reveals some of his greatest learnings along his arduous, yet determined career path…
Harsh, I'm so glad to be doing this interview!
Haha, me too Kaajal! It's my first, by the way!
Even better! So tell us, what drove you to the field of tech?
| Looking for roles in Tech? Try These.
Having worked for startups for most of my career, I love how you get to wear multiple hats. And after trying my hand at various roles, I realized that my calling was in tech - delivering solutions. Tech deliverables have a very measurable matrix and you can feel the impact almost immediately; it is undeniably gratifying.
Where and how do you see yourself in the initiative of bringing second career women back to work?
JFH's vision is not only noble, it, in fact, covers the entire spectrum of support for a woman trying to get back to work.
My wife was on a 2 year+ break and restarted her career a few months ago. I could see how difficult her return was, even with all those noteworthy brands on her resume (Wipro, Oracle and the like).
Having witnessed the obstacles in her path, and what it actually takes, I can relate to the chaos in the minds of women candidates on a break. But this is universal for anyone who has taken a voluntary or an involuntary break in their professional lives.
Hence, I believe that with my experience in the industry, especially building teams from scratch, I would be able to guide women with their concerns on restarting their career in general, and in tech, in particular.
| Raring to Restart - Sindhu Ramesh's Come Back Story
That is fantastic! I've also witnessed how driven you are to your work. Tell us of your illustrious career climb thus far.
(Laughing) Thanks Kaajal, but again, being a 'start-up guy', I've spent most of my career with early and growth-stage startups. And you know how the start-up world works, don't you?
Everything that happens in a start-up is YOUR responsibility.
Before JFH, I worked with MobiCom Commune in the capacity of their Co-Founder and Head, where I was responsible for architecting and delivering high-performance secure platforms.
I was working for nearly 18-19 hours a day. And at the time, I had a 4-month old baby at home. It was a tough act to keep up, because there'd be sleepless nights where I'd shuttle between tending to a crying baby, rocking him back to sleep, and then returning to completing my work tasks.
Prior to MobiCom, as the Head of Engineering at Simplilearn Solutions - one of the world's leading certification training providers – I was responsible for the design and delivery of all client-facing products.
But it was at Sakhatech, a boutique product development outsourcing company, that I had my longest stint of about 9 years (split into two phases, by the way), where I was one of the forerunners for just about everything… Traveled extensively to work closely with clients to understand and deliver their requirements, led the strategic account planning processes, developed mutual performance objectives, framed financial targets, and many other critical milestones.
| The JFH Promise to Women Returning to Work After a Break
My bosses traveled most of the time to deal with the larger projects, and in their absence, the reins of the company were in the hands of two people – my colleague and I. The kind of learning and exposure I had was priceless and immeasurable, but it was also what led to the biggest revelation for me – that my heart lay in building on technology, and providing solutions.
And so, here I am today, doing what I love, in a way that satiates my soul every day.
If you're looking to start your career, or for new and exciting roles to showcase the skills you've gained along your professional and personal journey, you can find them at www.JobsForHer.com. Create your profile, upload your resume and start job-hunting today!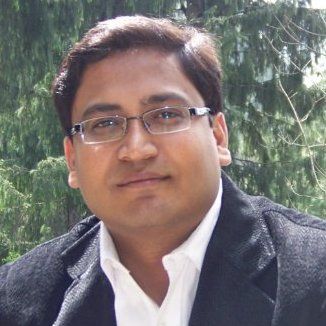 Apart from all his grey-cell-ticking office hours, Harsh has a blast when he destresses with his 2-year-old son in their free time together. He also enjoys watching movies and is a sport-lover. Harsh is passionate about traveling and trying local foods.
To follow Harsh on our MentorForHer portal, go HERE.
About the Writer: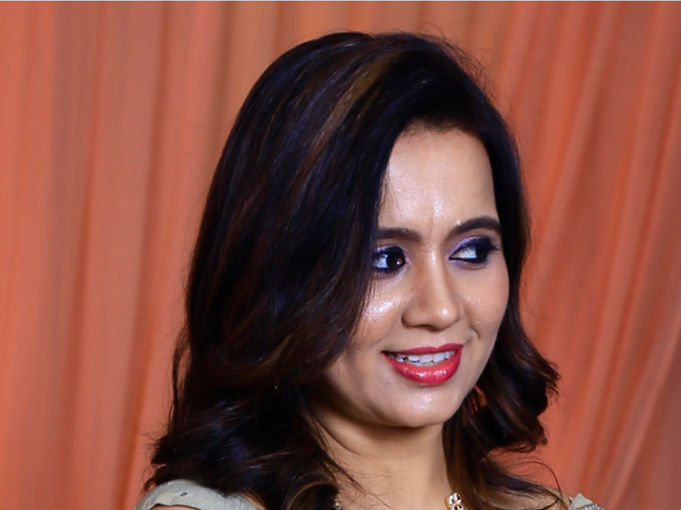 Kaajal Ahuja is a commerce graduate, who worked in the field of Customer Support first at HDFC Bank, and then at Dell International. During her 11-year career break, she spent four years volunteering as a Teacher at a government-run educational institution and also ran her own enterprise – 'Hey Gorgeous' – alongside, for 8 years. It was during her break that she discovered her love for writing, and is now back, working part-time as a Senior Content Writer at JobsForHer. She is married and is an upbeat mommy to a 13-year-old.