Only YOU Can Empower Your Second Career - Jaya Virwani, Head - Diversity & Inclusiveness, EYGDS
Kaajal Ahuja
in
Mentors Speak
|
27 Jun 2017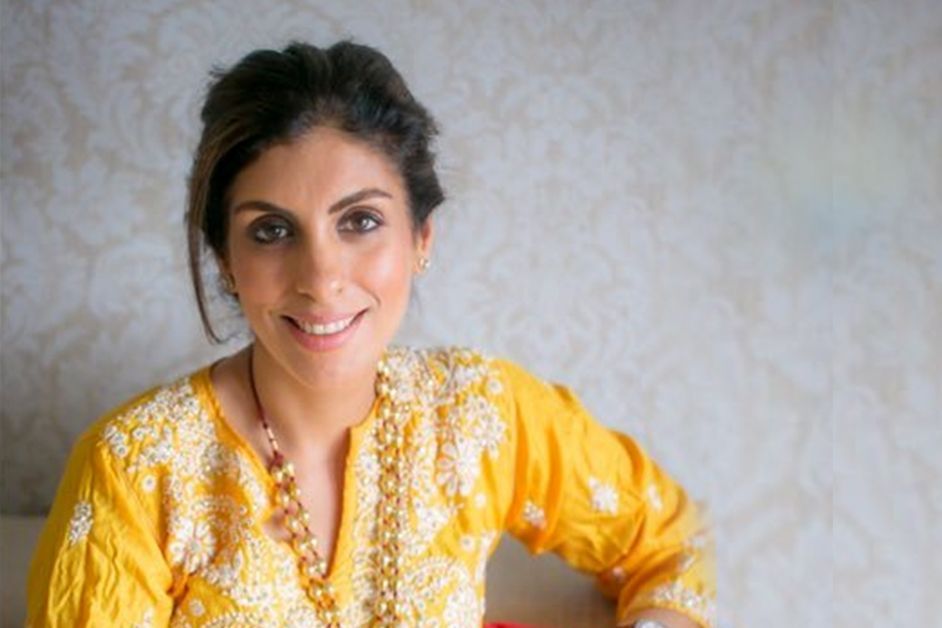 You'd probably find it hard to believe that this mentor's professional journey began with no serious intentions of leading to where she stands in her organization today.
Around 16 years ago, she was a contented stay-at-home-mum, picking her kids up from their extracurricular activities and overlooking their school work.
She started out with no fancy degrees or credentials, and yet rapidly worked her way up the corporate ladder.
At the age of 40, she stepped away from a thriving career (for a short span of 5 months), only so she could experiment with being an entrepreneur.
When I realized that Jaya Virwani, the Head of Diversity and Inclusiveness at EY Global Delivery Services, lives in the same community as I do, little did I know, that she'd so humbly have me over one evening, when we'd exchange a heart-to-heart conversation, over desserts and a hot cuppa; and that by the end, I'd be blown away by her awe-inspiring persona, and her stellar career climb.
Here's an account of a recent interview with her...
| Graph Your Career Climb by signing up with JobsForHer
Thank you for taking the time to do this, Jaya. To begin with, tell us of how your professional journey took shape…
Much to anyone's surprise, it all started out well after marriage and the kids. In my spinster days, I worked for Cathay Pacific as a flight attendant for one and a half years in Hong Kong. In fact, my degree results were still to be announced, while I had already taken off!
It was when I came home for a short break that I fell in love, tied the knot, and decided to never go back to Hong Kong. In time, I had both my kids... and you know, the whole gamut.
As the kids were growing, a dear friend suggested that I take up a job, and consider EYGDS as an employer, which was only 250 people strong back in 2004, and was on the lookout for someone to handle their Learning and Development practices. So, that's how and when I joined the organization for a 4-hour work shift.
As we grew, I set up and trained my team, gradually moved from 4 to 6 to 8-hour shifts, and never looked back!
| Life is What You Make It - How Mukta Sharma Stayed the Course of a Career
Wow! Although, what got you going the career way when all was going well?
While most things were running like a well-oiled machine, I was seeking something more.
As if, I still hadn't found purpose. And WORK gave me that purpose.
I've spent 13 fulfilling years at EY, of which, in the last five years, I've been promoted three times.
This achievement, I think, is attributed to the fact that with Diversity and Inclusiveness, I found my calling and the passion for what I do has enabled the fast curve.
Apart from being responsible for the inclusiveness strategy for over five countries (India, Argentina, China, Poland and the Philippines), I put together the vision and execution plan, and all end-to-end processes for this division.
| Using Her Privilege to Lift Others on the Path - Gayatri Ramamurthy, Lead - Diversity & Inclusion, Capgemini
It's amazing how far you've come, Jaya! EY has been the one and only organization on your corporate climb. That speaks a great deal of their work culture. How did the organization help kindle your loyalty and keep it burning?
When you're being inducted at a new organization, the one thing they'll always tell you is ''You are responsible for your career.'' But at EY, we truly mean and endorse that. Whether you want to pitch an innovative idea, an easier way of execution, or a change in processes, nobody will stop you, as long as it meets the purpose of the organization.
Here, you are hugely empowered to take your career decisions.
Today, a company that has a large number of employees across the globe as part of their Global Delivery Services, in a close to equal gender diversity ratio, indisputably reveals how and why we are able to constantly attract and retain women the world over!
When I joined EY in 2004, we were 65% women!
If you look at our managerial ranks or even above that, our representation of women in leadership roles is continuously being strengthened.
While women-friendly policies of many companies are great on paper, at EY we actually back them up wholeheartedly. When you talk about flexibility, work-life balance, times you want to slow down or rev up your career, I have actually made use of them all, and can thus endorse it 100%!
Whether it was their Boomerang policy that brings women back after a break, or the Flexible Work Arrangement policy where you work for a period of time and get paid accordingly; whether it was to be mentored where I've been groomed internally to don multiple hats between internal transfers, or the liberty to take my career growth at my pace and get rewarded resultantly.
| Looking for a Mentor? Do This Instead
I am the poster child for all of EY's women-friendly policies.
That is such a great work culture to be part of!
What routine or habit do you credit your successes to?
To date, I set goals for myself on a yearly basis. I do conversations about getting to the next level on a regular basis. I'm permanently aspiring, asking myself, ''What can I do differently? How can I impact change? What have I not done in the Diversity space, yet?''
Other than that, I work hard, but I also take time off. I take all my allotted vacation time, and I exhaust all my leaves for the year! I'm always looking at maintaining a work-life balance, and staying true to what I'm passionate about – it could be my everyday walk, my yoga drill, or simply hanging out with friends.
To me, balance is crucial. You can't tilt life in any one direction only.
| The What & How of Work-Life Balance
Your words of inspiration to our second career women would be…
It's never too late to start your career. Even if you decide to take it slow, keep one foot at work. Today, flexible work options are becoming an integral part of the eco-system we're in. It's no longer like a rigid 9 am to 5 pm work arrangement. So don't ever give up work completely.
And let's say even if you do, be intentional about when you want to come back. Give yourself that timeline within which you'd like to return. Else, it's very easy to get complacent during your break; or, unsure about how to pick up and put back the pieces, when you decide to come back.
Do you also wish to be a part of EY's outstanding work culture?
Sign up with them HERE, for a mélange of roles crafted for women who wish to pen their own professional and personal journey.
To follow Jaya on our MentorForHer panel, go HERE
If you missed JobsForHer's Live Chat with EYGDS' all-women-leader-panel, then watch it here: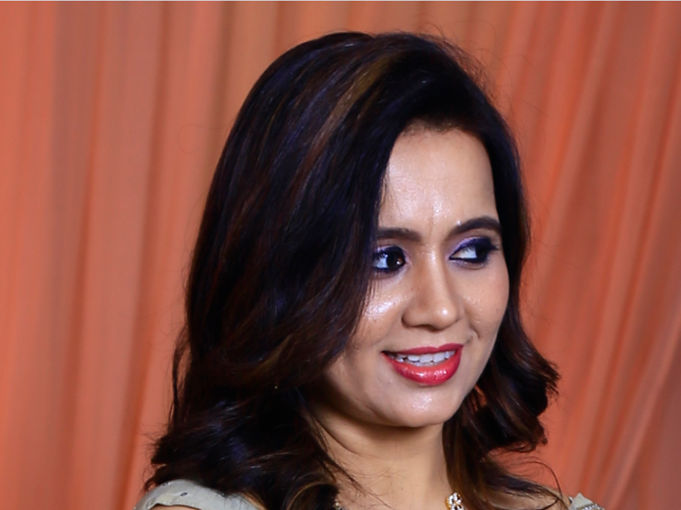 About the Writer:
Kaajal Ahuja is a commerce graduate, who worked in the field of Customer Support first at HDFC Bank, and then at Dell International. During her 11-year career break, she spent four years volunteering as a Teacher at a government-run educational institution and also ran her own enterprise – 'Hey Gorgeous' – alongside, for 8 years. It was during her break that she discovered her love for writing, and is now back, working part-time as a Senior Content Writer at JobsForHer. She is married and is an upbeat mommy to a 13-year-old.