Franchising: The Best Way for a Woman to Return to Work after a Break
Ujwala Thirumurthy
in
Career Development
|
11 Apr 2018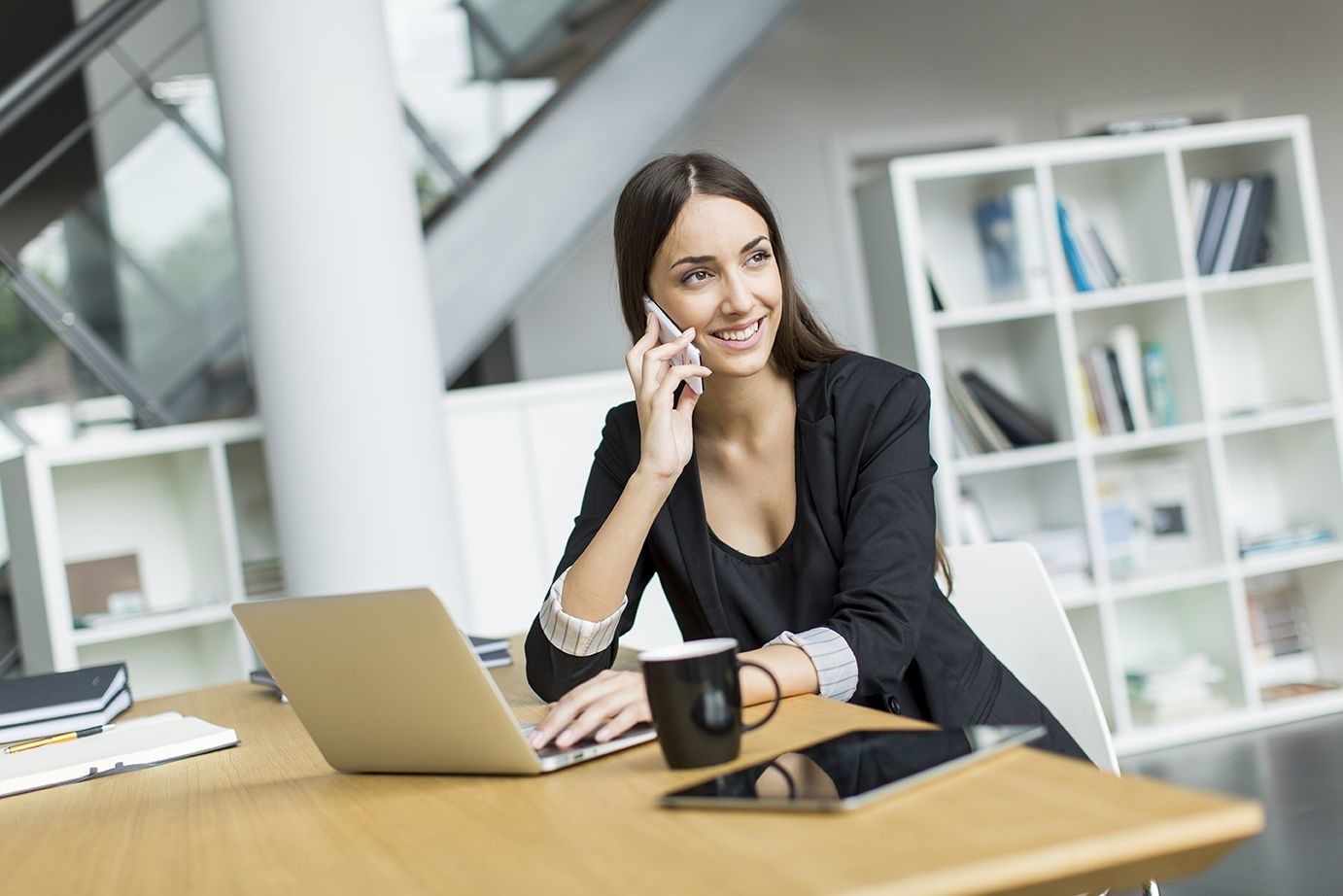 Are you a woman on a career break? Are you keen on breaking up with that break and getting right back to work? Then, you've come to the right place!
JobsForHer is a connecting portal for women who wish to restart their careers after a break. Our portal connects you to a range of job opportunities at reputed companies who are ready to welcome you back!
Whether your break was for life events like marriage, motherhood, elderly care, or other personal reasons, we will help your career get back on track.
Whether your break was for one year or 12, we will guide you, and connect you with mentors and even provide you with reskilling courses – anything that will help propel your career in the right direction.

We understand that as a woman restarter your main priority in assessing the feasibility of a job is flexibility. And that's what we will give you through our companies.
Full-time, part-time, work-from-home, freelance, or franchise-style opportunities – we've got it all covered for you. From over 3,000 companies to choose from, we are certain that you will find that perfect role to ease back into the workforce.
Here's how YOU benefit from a franchise-style WFH opportunity:
It taps into your unknown entrepreneurial side - Who knew you could run a business AND manage home responsibilities like a pro!?
It is a simple way to get into business for the first time - This is a great way to take the plunge and yet remain afloat with no fear of drowning.
It gives you flexibility, ownership, and adequate finances - You have only yourself to answer to because you are your own boss here.
Franchises are usually already under established businesses, so chances of the success of a small business ownership are high.
To help you make the right choice for YOU, we've listed out companies on our portal that offer franchise-style opportunities for you to consider when you're setting out to restart your career.
Not surprisingly, almost ALL are related to teaching!
1) NumberNagar
NumberNagar® is an Innovation in Experiential learning (Maths, English, and Sciences), for children of age 6 to 14. Objective is to make learning contextual, engaging and enjoyable. For its invention, NumberNagar® has received Intellectual Property Rights (IPR) from Government of India and is an IDA award winner in 2015. NumberNagar® is established in India with 50 engagements, will be establishing its presence in UK and ME in 2018.
NumberNagar® offers the following, based on 5C™ methodology, across curricula:
Creative Learning Space (Connect learning to real Life)
Unique Concept Kits (Clarity of concepts)
Comprehensive Teacher Training (Fine-tune teacher's knowledge and skill sets)
Customised Student Assessment (Validate Competence)
APPLY HERE:
2) Superprof
Superprof is a web platform started in August 2013 that connects teachers with students, connecting those who want to learn with those who want to teach.
1 million registered tutors, teachers, mentors and trainers worldwide with 7 million users in 2017.
1000+ subjects including Academics, Sports, Art & Leisure.
Register for FREE, and no user fees.
Set your own rates and work schedule. Be your own boss!
Teach from home, in your local area, or online
Publish multiple teaching ads for FREE
Access thousands of potential students (within and outside India)
APPLY HERE:
3) Senglish Company
Senglish offers English language training to students all across Asia. They want to make learning English easier, more accessible, AND they want to provide flexible online teaching.
Teach Asian students wherever they are in the world.
A training program is conducted to make you a certified instructor
Need to be able to speak English in an American accent; if not, training will be provided for the same.
Teach from anywhere, anytime. Choose lecture times according to your schedule.
Payment is made based on the class hours and includes incentive programs.
APPLY HERE: Online English Teacher
4) Meesho
Be a Meesho Reseller by selling fashion and lifestyle products over WhatsApp and Facebook groups.
Build a network of friends and family members over Whatsapp and Facebook.
Share products from Meesho app with them on an ongoing basis.
Collect orders and help them with return & exchanges if they don't like the product.
Collect your profit margin and bonus from Meesho once the product is delivered successfully.
All you require is a smartphone with good internet connectivity to work from anywhere, anytime and the flexibility to work for 3-4 hours a day.
APPLY HERE: Work-From-Home/Part-Time Reselling
5) Waays and Solutions
Started with the mission to enable women to take on entrepreneurial roles Waays and Solutions brings a unique initiative to add wings to women's development.
The company offers business plans to support and encourage women to be self-reliant and independent.
Calling women restarters who are experienced in the banking/ financial services industry, and have a penchant for HR recruitment.
Team Leadership and Team Management are an added advantage.
APPLY HERE: Entrepreneur/Work-From-Home
6) Addup
Addup is a groundbreaking 'teach-with-tech' after-school program in India for ICSE, CBSE and State Board, 1st to 7th-grade students. Addup is committed to revolutionize the way Math is taught in India and help students achieve better results.
Become an 'Addup Smart Teacher' & run a Math Learning Center from the comfort of your home.
Teach only 3 hours a day and you might stand a chance to earn up to 45,000 a month.
Addup provides training, technology, and support to get you started.
Register for FREE
Set your own work schedule
APPLY HERE: Smart Teacher Partner
7) Career On Clouds
Career On Clouds (COC) has been a committed trainer and has helped many students achieve their target score on English tests and other secure English language tests. COC has devised a system by which students can succeed in PTE / IELTS / TOEFL / TOEIC / GRE / GMAT test with flying colours.
Looking for Freelance SAT Online Trainer, who have at least 5 years of experience in online or classroom teaching experience.
APPLY HERE:
8) Qualiant
A work from home opportunity that offers flexible hours starting from just 1 hour a day going up to 4 hours a day.
Work on corporate projects that last 4-6 months
Deliver English language and communication skills training to candidates and take complete responsibility for their skill improvement.
To develop short activities and tasks that augment the curriculum and help the individual candidate in becoming a better communicator.
Understand and empathize with the challenges that the candidate faces in his life and deliver the training in while being conscious of that.
Track the progress of the candidates and enter information as required by management in the concerned reporting formats.
APPLY HERE: English Communication Trainer
9) WIISE
WIISE offers 1000+ short courses on professional skills ranging from technology, design, business, startups, lifestyle and many more. Learn tomorrow's skills today, from world-class experts – anytime, anywhere at YOUR absolute convenience. The online courses are particularly useful to Professionals, Entrepreneurs and more.
Learning Buddy Executive
If you love motivating people, are customer-centric and are excited by the challenges of a new emerging business environment, then this role is perfect for you!
Onboard all learners to the platform (it is a Post-sales activity), and get them acquainted with the portal and their possibilities of achieving goals.
Understand the expectations and goals of all candidates and mentor them to help them achieve their goals.
Keep all candidates updated about the latest in the platform via phone, email, chat, video calls
Analyze performance of candidates on different program elements and propose interventions to improve lagging metrics.
Maintain a database of the entire history of expectations, interactions & growth of every candidate.
APPLY HERE: Learning Buddy Executive
Online Sales Counsellor
Does the idea of interacting with customers, and closing sales deals give you an adrenaline rush?
Then, this role is perfect for you!
APPLY HERE: Online Career Counsellorf you're still not convinced about taking up a Franchise-style career option, then…
Think about how you'll feel when you can be your own boss. Think about the amazing opportunities to start something on your own, at a later stage. Think about the financial curve in your career graph.
JobsForHer, as a connecting portal for women restarters and companies looking to hire such candidates, is proud to be associated with several organizations that are looking for returning women franchisees to run their businesses.