What Can Companies Learn from Sports When Bringing Women Back to Work?
Neha Bagaria - Founder & CEO, JobsForHer
in
Founder's Blog
|
31 Oct 2018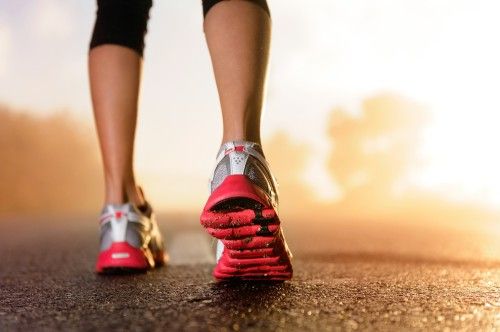 While management concepts and theories have been applied to the sports industry, there are also valuable lessons that companies could learn from sports when bringing women back to work.
At RestartHER 2018 in Bangalore, Aruna Newton, Head, Diversity and Inclusion at Infosys, gave an inspiring keynote address on the values that she imbibed when she played sports, and how they have impacted the way she manages her current role.
Aruna's talk got us thinking. So we took a look at some of the core principles of sports and found that businesses could gain immensely from remembering and emulating these same principles in the context of boosting their bottom lines by hiring women returnees.
It's All About Teamwork
Even individual sports like tennis require a team of support - from coaches and managers to physiotherapists and hitting partners. All of these support staff play a vital role in the player's performance and ranking.
Football, cricket, and basketball are team sports where each player on the team has a different, yet invaluable role to play in the team's outcome. In corporate settings too, the sum of the parts - each team member's role contributing to the larger business goal - is imperative to achieving the best possible outcome.
There is a reason why, at many corporate retreats and team building initiatives, employees are made to play games or sports. This is a deliberate attempt to foster team spirit in a different setting outside the office, in a fun and engaging way. It is also a way to show teams that while winning is good, losing teaches you how to do better, each time.
It's also important to remember that every team is made up of people - whether in sports or business. And people are inherently unique, with individual strengths (and weaknesses). Just as a football team has forwards and defenders who are best at being forwards or defenders, it is vital to play to each team members' individual strengths, to leverage the best possible outcome for the team as a whole.
Women returnees bring many unique strengths to the table, and increasingly, companies around the world and in India are recognising this.
Loyalty, commitment, a will to prove themselves after taking a career break - often for reasons like marriage, motherhood or eldercare - are just some of these strengths. The skill of compassionate negotiation - a less aggressive and more cooperative approach to negotiation - can give them an edge over other candidates in the pipeline when it comes to many P&L-affiliated roles in the workplace.
Sensitising a team of peers when a woman is returning to work can do wonders for pooling that team's individual, unique strengths to achieve company goals, just as a sports team would when a player is coming in from a long time spent on the bench.
Leading From The Front
Some people are natural born leaders. Then there are others, whose leadership potential needs to be recognised and honed.
In the realm of sports, this is not hard to identify in one's favourite sports team or player. Leadership is crucial in any sport, particularly in team sports.
But even off the field or the pitch or the court, there are the leaders behind the scenes, that not many spectators see while the game is being played. Sports managers hold many things together and are vital to the successful running of a sports team or player. It takes a pretty definitive skill set and personality type, to manage a successful sports person or team.
In the same vein, there's a ton of evidence on the value of women returnees, and how women are natural leaders who lead very differently from men.
Studies have found that female leaders outperform their male counterparts on traits like empathy, loyalty and conflict management, and even have a slight edge when it comes to being self-aware. They also aren't as risky as male leaders tend to be in setting their goals and executing them, lending balance to the way a company works.
Yet, there still aren't enough corporate women leaders in India. The needle has begun to move because many are now waking up to the undeniable fact that there is a direct correlation between female leadership in the workplace and improved financial performance for businesses.
The Ability to Adapt
In sports, there is no winning formula. Rules change, the opposition changes, the players change, so success today is by no means a guarantee of success tomorrow.
Sports requires flexibility and the ability to adapt to changing conditions - much like today's fast-paced, ever-changing, corporate work environment.
Companies that are able to recognize this are able to anticipate trends, and change their processes, sometimes even their core business, to maintain leadership in the markets.
And in India, the talent gap isn't just another trend or phase, that companies can afford to ignore. A recent PwC report states that there are 10 million women returnees in India. The companies that are acknowledging this talent pool, are not just hiring them but also helping to reskill and reintegrate them into the workforce.
Just three years from when JobsForHer started, 4000 companies have opened their doors to women returnees.
And there's still a long way to go.
The Importance of Staying Relevant
Just as training and practice are essential to excel in sports, they are just as important in the corporate workplace.
Training, retraining, upskilling, and reskilling are all essentials in today's fast-paced world of work. Particularly for women returning to work from a career break, upskilling and reskilling is essential to prepare for today's challenges in the workplace.
JobsForHer recognised this need while building and honing the talent pool of women returnees in India, and has partnered with many companies to provide reskilling in various fields. From courses and assessments to tailored expert services, women returnees are doing what it takes to get back to work.
Is YOUR COMPANY ready to bring these women back to work and hit your bottom line out of the ballpark?
Simply visit us today to learn how you CAN!