6 Reasons to Fix The Mix
Neha
in
Women-friendly Companies
|
13 Aug 2015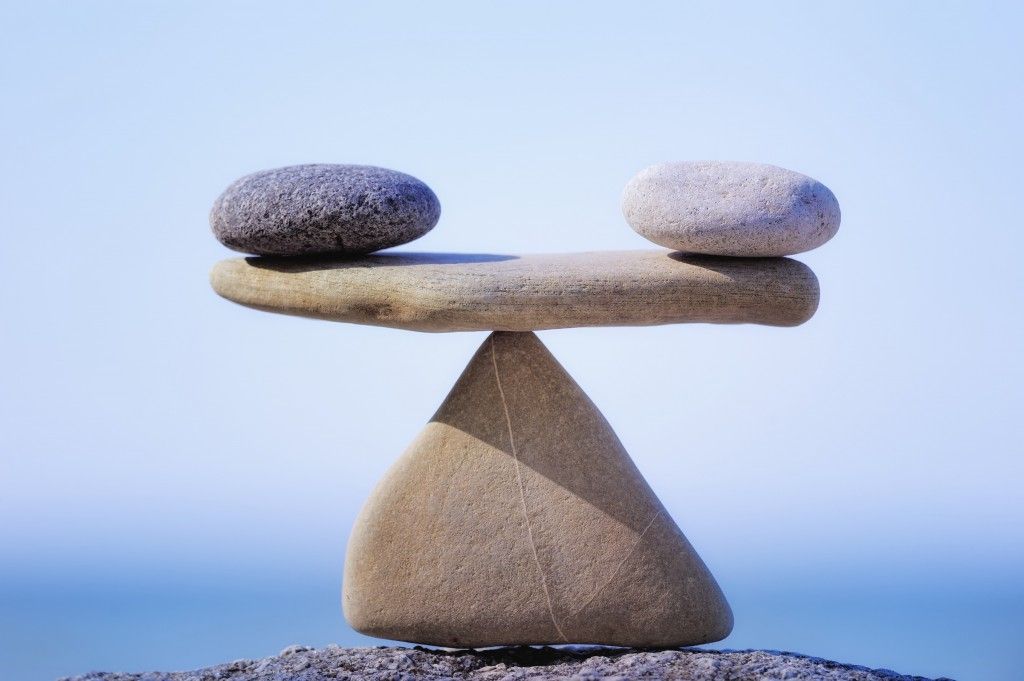 "Any woman who understands the problems of running a home will be nearer to understanding the problems of running a country," -- Margaret Thatcher.
A powerful statement, which, in a nutshell explains the great resource a woman can be to any organization. Especially a woman who is finding her place back in the workforce after taking a break for personal reasons like marriage, motherhood, elderly-care, etc. This untapped resource is eager, willing, and hungry to tap into their full potential.
So what does this mean for the organisation?
It means adding a new mix to the basket.
It is not about what women can or cannot do better, it is what they can do differently.
The essential SIX brought to the mix by hiring women:
1) Loyalty
Women who are returning back to the workforce have a sense of loyalty to the firm that is unmatched. It comes from an appreciation of an organisation that believed in them and made that investment in them. Such a woman is less likely to jump jobs for frivolous reasons. In fact, a study published in the February issue of the American Sociological Review points out that while men are quicker to change employers today than they were 30 years ago, women stick with their jobs for significantly longer than they used to. For women, the average job tenure rose 19 percent, from 5.8 years in 1983 to 6.9 years in 2012. The increase was even greater for married mothers, who showed a more than 25 percent increase, from 5 years in 1983 to 6.3 years in 1996.[1]
Moreover, they have a more long term view of reward and appreciation rather than just annual year-on-year compensation and promotions.
2) Commitment
For many women who left the workspace for some time, it has been because of a choice that they made where they placed family as a higher priority. Today, coming back to work means they have made another choice, one that means giving up time away from that very family to work. This is a conscious decision which will ensure that there is commitment to make every moment productive. Their commitment also ensures that they are "actively engaged" at their place of work. Intriguingly, women report more work engagement than men do. Despite barriers to workplace equality – such as hiring, pay, and promotion bias – Gallup found a small but statistically significant difference: 33 percent of women feel actively engaged, versus 28 percent of men. A different Gallup database from the years 2010-2012 reveals a similar 6 percent gender gap favoring women on connection to the workplace[2]
3) Soft Skills
These are what we understand as emotional intelligence, attitude, and the way one interacts in the workplace. Business gurus have pinpointed soft skills as the modern workplace's most sought-after qualities[3]. It also includes intangible attributes such as punctuality, flexibility, good communication, and cooperativeness. These come naturally to women. Soft skills may be difficult to quantify but one thing is amply clear in the current workspace – while the hard skills required for a company's success are ever-changing, the most critical soft skills remain constant. In reality, those soft skills are anything but soft; they are very complex and require a great deal of skill to master.[4]
4) Negotiation Tactics
It's quite interesting to observe this skill with the interest of a company in mind. Women bring to the front what has been termed as "compassionate negotiation". They bring a less aggressive and cooperative edge to the table which opens up a whole new level of negotiation.
An interesting observation made by Lisa Gates writing for Forbes, was that women naturally seek affinity and common ground. They are more concerned with relationship and mutual best interest than intimidation, and for this reason are much more naturally disposed to producing collaborative, durable agreements—agreements that last, and don't induce lingering resentment. Women are good at this.
Research has even pointed out that "women are better at negotiation on behalf of other people"[5] As Zia Mody, the founding partner of AZB & Partners, stated in 30 Women in Power, "When I speak, my aim is not to demolish the adversary, but take the whole room with me."
5) Budgeting Skills
Managing budgets is what women do all the time irrespective of whether they hold a job or not. Women view risk conservatively and tend to seek out advice and even reach out for assistance when required. They keep long term goals in mind and plan well for contingencies this helps them manage money well.
6) Adherence to Deadlines
Women are a resource that is very used to dealing with deadlines and they work best on close-ended projects. This essentially means that deliverables become crystal-clear as time is of essence to both parties involved. In fact, according to a report on "Stress In The Workplace" in healthadvocate.com, women are physically better at dealing with the stress of deadlines in the workplace.
Another study by the professional social networking site LinkedIn found that 70 percent of women claimed to set up task sheets as opposed to 60 percent of men. The key to meeting deadlines is a well-organized to-do list that prioritizes tasks according to importance and due dates. The ability to meet deadlines is one of many reasons women are more organized than men.
Its time to let the women back in. They add a new edge to the corporate mix. Give them the space and a chance to add their skills to the productivity of our economy as a whole. We have already seen India Inc. moving towards attaining a better mix of employees. Companies like Maruti, Ford, Tech Mahindra, HCL Technologies, Microsoft, MTS India, SAP India, and Sapient, have put in place various strategies to hire and retain women. There is so much more potential to tap.
As Lorii Myers (Targeting Success, Develop the Right Business Attitude to be Successful in the Workplace) says, "Don't build roadblocks out of assumptions! Be the change-ready organization to attract the most change-ready employee!"
If you're looking to hire experienced female talent, available at no notice period, do post your company profile and job opening for free at www.JobsForHer.com or email it to admin@jobsforher.com. Please note that we are currently offering job opportunities in Bangalore, India only.
MADHU KAMPANI is a multitasking mom to an enthusiastic eleven-year-old and a feisty eight-year-old. She holds degrees in law and has specialised in Women and Children Law. She has dabbled in psychology and is a voracious reader. She is passionate about issues related to women and children. Having worked at different jobs - from a south-Mumbai law firm, to compliance at an investment bank, to helping a foundation with its CSR efforts - she has learned that there is always an alternative narrative! She now pens down her research, observations, and opinions about women in the Indian workforce through the online portal JobsForHer.
[1]http://www.huffingtonpost.com/2014/02/10/job-tenure-women-gender-difference_n_4759432.html?ir=India&adsSiteOverride=in
[2]http://www.theatlantic.com/sexes/archive/2013/06/women-are-more-likely-than-men-to-be-engaged-in-their-jobs/277107/
[3]http://www.telegraph.co.uk/women/womens-business/11326058/Forget-the-CV-Why-soft-skills-are-more-important.html
[4]http://www.forbes.com/sites/85broads/2011/03/30/soft-is-the-new-hard-as-in-skills-and-women-lead-the-way/
[5] Bowles et al.2005, Journal of Personality and Social Psychology