When a Single Mother is at the Crossroads of a Second Career with a 9-Month Old in Her Arms.
Kaajal A
in
Restarter Stories
|
21 Sep 2018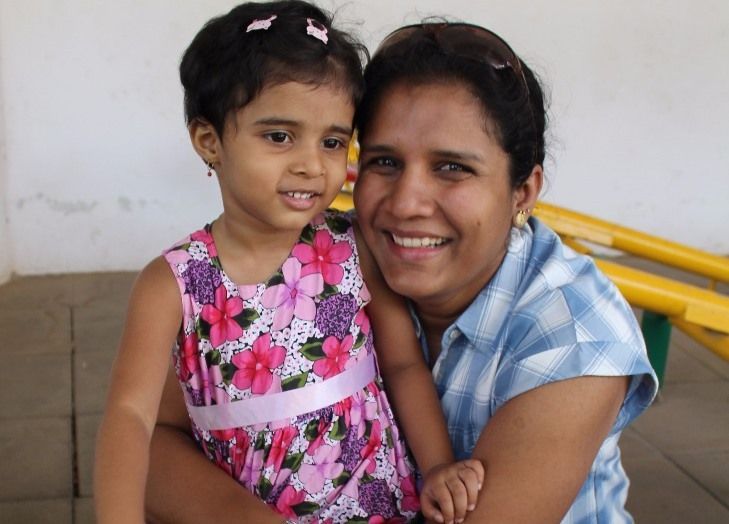 Hi Sanchita, hearty congratulations on being part of the Restar Panel at RestartHer 2018 in Bangalore. What was the experience like?
The entire RestartHer conference was an eye-opening experience. Being on the panel, getting to share my story was a humbling moment. If my story has inspired even one person to get out there and restart their journey, it would be worth it.

Beautifully put. Tell us how your career started out…
I first started working in an advertising agency as part of an internship I was doing through college. I continued with the same company when I completed my graduation. I then moved into a boutique PR agency, because PR in India was in its fledgling state and was growing at an alarming rate! And I wanted to be a part of it!
While in PR, I worked with a variety of clients across various industries. I worked with some big name brands and some companies that have since shut shop! I took a break in 2010 because of health issues and moved to Dubai, where I worked with a PR agency.
Watch what Sanchita Nanaya had to say to the women in the room at RestartHer 2018 in Bangalore...
I see, so when did you take a break in your career, and for how long?
My real break happened a year later when I got married in 2011 and moved out of Bangalore. I was on a break for about 5 years. And when my daughter was about a year old, I returned to work.
I'm sure your decision to return to a career came with its own set of challenges. Can you tell us what they were?
It sure was difficult.
On the personal front, I'd tried being a dutiful housewife and daughter-in-law and managed to stay afloat for a while. But things changed when I became a mother. Due to certain unavoidable circumstances, I returned to Bangalore for good, when my child was 9-months old.
I was now a single mother who had to find her way back, and not just for herself but for this new little being in her life as well. I had no job and no confidence. I wasn't even sure if I would be hired when there were better-qualified and younger people who could and would do a better job than I possibly could.
But I realized I couldn't stay that way indefinitely (as much as I wanted to!). With help from good friends, I took up a Montessori course and also did some work from home. My ultimate goal was to get a job in an educational institute where I could work, and my child could attend school - at a subsidized rate. Money was tight (it still is!), and I was at an all-time low.
Added to that was my hesitance and apprehensiveness to leave my daughter at home. Because I never wanted to be a career woman or a working mum. I wanted to be at home with my child. However, that was not meant to be. I spent a long time (almost a year) trying to find a job that wouldn't keep me away from my child for long hours. And I was lucky enough to have found something like that, eventually.
Miraculously, I managed to pull myself out of the slump I was in, and today, it's been 2 years since I've started working with TLC Montessori Preschool as one of the Montessori coordinators. Now that I'm working again, I know it's a tough climb, but I also know that I can do it.
So glad to hear that! And how has the journey been thereafter?
(Smiling) Well, since I'm a single parent, my mum had to come out of her retirement to babysit! It was a bit of a trial for all of us to adjust, but I think we managed alright. My daughter, for one, got used to being around someone other than me! And no matter how tired I get, or how cranky she gets, I live for those few moments of laughter and silliness that we enjoy at the end of the day.
Tell us a little about your upbringing and how it has contributed to making you the person you are today?
I've lived all my life in Bangalore and I've seen my city change. From the quiet 80's through the thriving 90's and into the chaotic 2000's.
My mum was a single, working mother. My sister and I were pretty much left to our own devices when we were growing up. However, my mum always made sure that we were never lacking for anything. Be it the latest in fashion, or gadgets at home, or even our vacations, which were to different parts of the country.
When my friends went to Goa on a holiday during our 3rd year, I stayed back to work. I earned (and spent) my own money. While my friends pursued higher studies and degrees, I chose to work. Unfortunately for me, the agency (a spin-off from a larger agency) wasn't doing well and had to shut shop. I then moved from job to job, gaining more experience and making more friends!
We were taught to be independent and learnt how to change bulbs, sew on buttons and pay bills! We didn't have mum waiting for us when we returned home from school. We didn't have mum baking goodies or cooking us yummy lunches. And that is one of the reasons why both my sister and I wanted to be home for our children.
But, having been on both sides of the spectrum, I don't think being a stay-at-home mum or a working mum is easy. Both come with their own trials and surviving them and moving on is what makes us what we are - Strong Women!
If YOU wish to design your career on your terms, then JobsForHer is the place for you. Simply log on, create a profile, submit your resume, and choose from a multiplicity of job roles, TODAY!

About the Writer: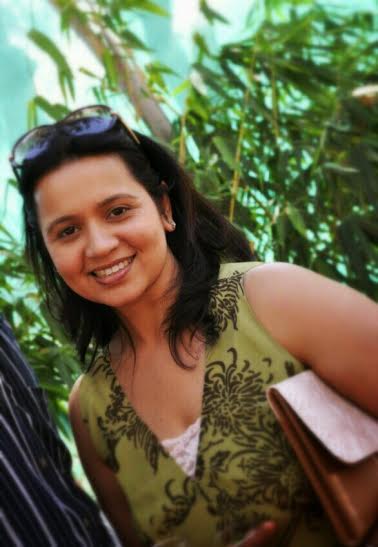 Kaajal Ahuja is a commerce graduate, who worked in the field of Customer Support first at HDFC Bank, and then at Dell International. During her 11-year career break, she spent four years volunteering as a Teacher at a government-run educational institution and also ran her own enterprise – 'Hey Gorgeous' – alongside, for 8 years. It was during her break that she discovered her love for writing, and is now back, working part-time as a Senior Content Writer at JobsForHer. She is married and is an upbeat mommy to a 14-year-old.