Myntra: Getting Women Back to Work after a Career Break, and How!
Ujwala Thirumurthy
in
Back to Work, Women-friendly Companies
|
22 Sep 2017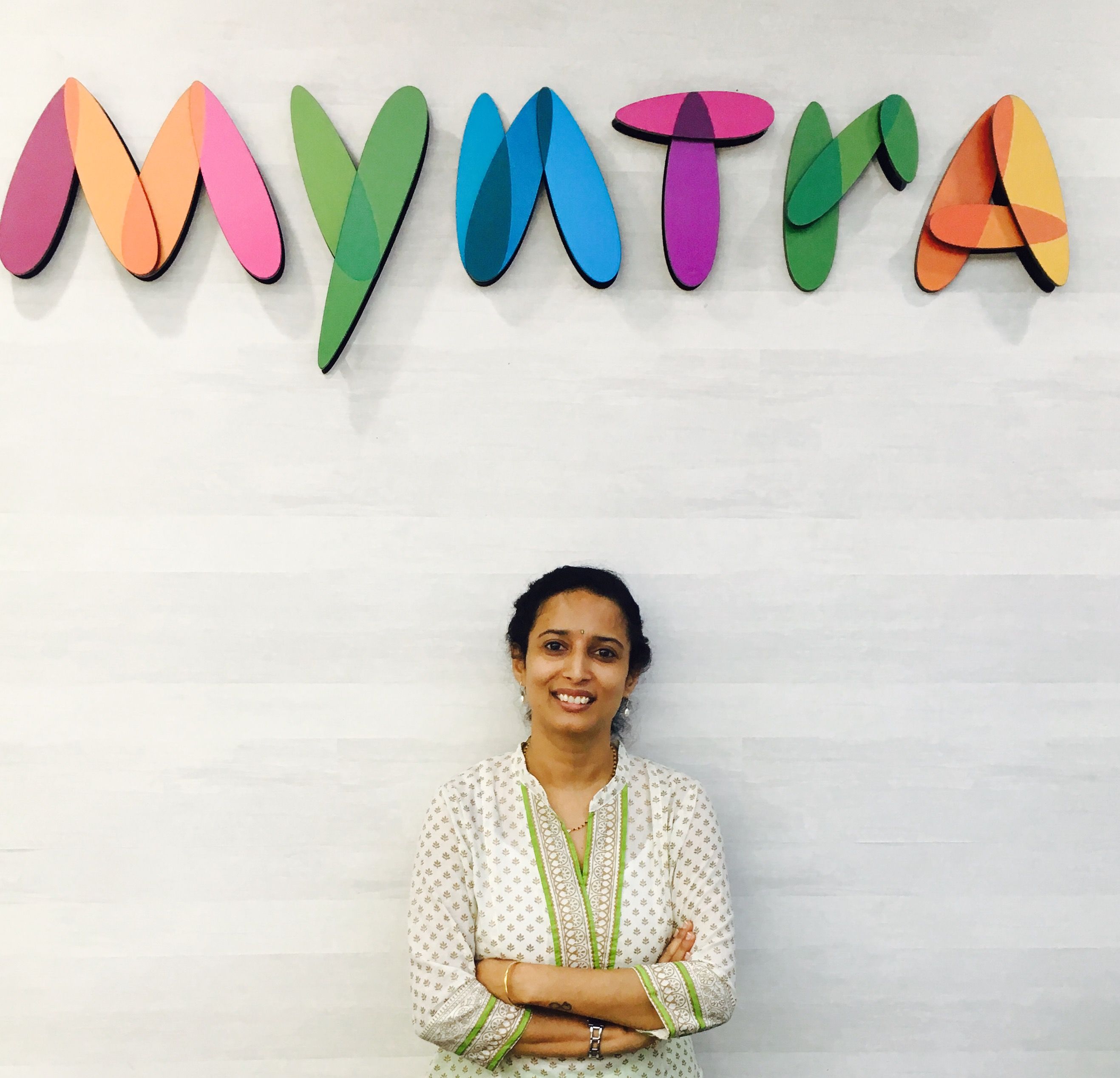 Do you believe in retail therapy? Then, there are chances that you've explored online shopping with Myntra, India's leading e-commerce company that's committed to making fashion and lifestyle products accessible to everyone.
With so many players in the running, Myntra has always reinvented when it comes to driving sales or hiring employees. Their work culture speaks volumes about their customer reach and result-oriented branding. As self-driven, motivated individuals who believe in taking ownership instead of being handed responsibility they call themselves a curiously non-hierarchical team who believe in working as a whole to take Myntra forward.
Are YOU looking to restart your career with companies that are willing to hire women who've just gotten off a break? Then, look no further. SIGN UP RIGHT here and open up a world of opportunities to explore for your second career.
A good example is their leave benefit policy that covers Maternity, Paternity, Adoption, AND a Sabbatical. Strong believers in equal opportunity for men and women, Myntra is certainly paving the way for a newer, more committed workforce that not only seeks to improve company profits but also develop its own identity.
From what started as a customization company in 2007, to being technology and fashion pioneers today, Myntra is going places and they're all set to get YOU on board to go on the journey with them.
The fact that they look after their women employees' needs and that they were a Sponsor of RestartHer 2017 puts them up high on the list of companies you MUST work with.
Facilities for Women Employees
A Relaxing Room

Free shuttle to commute from home to office & back

Cab services for those working beyond 8 p m

Fruit baskets for pregnant women
So, if you're a woman on a break, then job opportunities with Myntra are something you MUST look at!
Because Myntra is one of those few companies who're ready to explore, innovate and improve the economy by simply making changes to their policies, regulations, and their overall workforce. Speaking at A New India by 2022 at Niti Aayog, Myntra's CEO, Ananth Narayanan said, "We eventually want more job CREATORS than job seekers!" He further said that it could be made possible by creating a Ministry of Innovation that would go across all other ministries to further ease doing business!
With change-makers like these at the helm of things, one can expect nothing but innovation and progressive thinking for its employees.
Read about this Senior Manager at Myntra who is welcoming women returnees back to work.
Foraying into the offline market segment, Myntra recently announced the opening of a retail store for one of its brands, Roadster, strengthening its foothold in the fashion scene.
Are You Ready to Myngle?
One of its exceptional benefits to employees is Myngle – a platform for all employees to meet and interact with colleagues, department heads, and the CEO. and in the process understand the business priorities and roadmaps.
A great way to enhance communication among its workforce Myntra strives to innovate at every level.
Oh, and let's not forget to mention their Concierge Services (applicable at only some of their office locations), which help employees with their day to day activities like depositing cheques, speed post or registered post, booking of tickets, passport renewal, and payment of electricity bills, all at a minimal cost.
Being an online fashion brand doesn't stop Myntra from offering its employees a Learning Program that's divided into Myntra Assisted Full-Time Program, Myntra Assisted Part-Time Program AND an Employee Funded Program. What's more, they even provide monetary and/or non-monetary support (time off, medical insurance continuity etc.) based on the program selected by employees.
Still wondering if you should get back to work? Here are 8 things you give your child when you decide to return to work.
So, what's NOT to love about this fashion brand that cares as much about its employees as it does about its customers?
If you're a fashionista, or just simply someone who loves being associated with fashion, then Myntra might just have the right role for you. As sponsors of RestartHer 2017, they set the stage for their commitment in bringing women back to work.
Don't let that career break get in the way of choosing your second career. FOLLOW Myntra on our portal and APPLY to their jobs for women on a break today. SIGN UP HERE!