This Senior Manager at Myntra Understands Your Need for Work-Life Balance, and Is Welcoming Back Women Returnees
Kaajal Ahuja
in
Mentors Speak
|
08 Sep 2017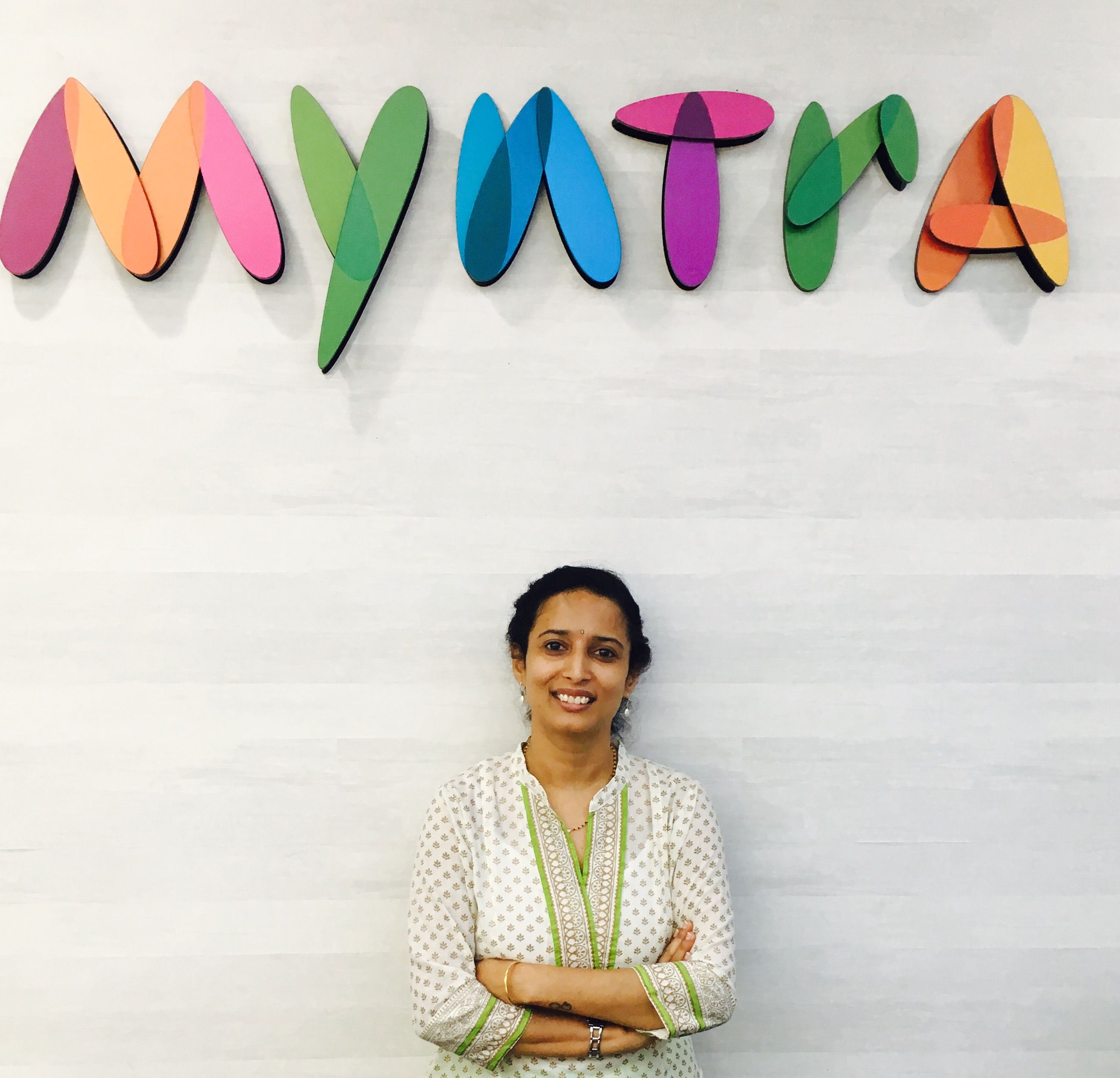 ''She helped us hire a kick-ass team, and always makes good things happen around herself!'' says the Senior Technology Advisor at Myntra, who calls Rita Shetty - the Senior Manager for Talent Acquisition at Myntra, their brand ambassador and attributes their tech team's successes to her.
While being a fun person to work with, Rita is an extremely dedicated and self-driven individual. She has the breadth of expertise to help build the right product teams, to enable building world class products. With an in-depth understanding of business needs, she has always succeeded at delivering, and living up to the expectations of the organization.
| Come and Meet Team Myntra at RestartHer - India's Biggest Conference and Career Fair - Less than a week away! Sign Up HERE now!
Our Mentor for the week, she shares with us in an interview, snippets of her personal journey while also speaking about Myntra's presence at Restarter…
Hi, Rita! First things first. What led to your participation as a Mentor at RestartHer?
I've always believed that it is important for any organization to have a balanced diversity in the hiring they do. As a recruiter, I have consistently educated and encouraged hiring managers to maintain this diversity. With this as the objective, I know I can encourage and show the way - through the lens of my current role - to aspiring women candidates who wish to return post a break.
What brought about Myntra's choice to be at RestartHer?
Team Myntra looks forward to:
1) Identifying candidates who can be hired for roles at Myntra, especially in the fields of engineering and data sciences; and
2) Encouraging diversity hiring more than we already do, as, being a fashion industry with more than 40% of our customers as women, it is important that we make our product more woman centric.
It is crucial that we understand their varied perspectives of how the product should be built, to make Myntra the first choice for women shoppers.
| Want to Pay It Forward for another woman on the path of a second career? Here's How You Can.
Fantastic! I'm sure the women reading this will be thoroughly pleased to know that.
What are the women-friendly policies at Myntra that you think would draw women to coming on board?
There are many, a few of which though minor, go a long way in influencing the hearts of our women employees, and are the reasons they want to come back to us, on completion of their leave term:
1) Flexible timelines depending on the kind of work they are doing, and realistic expectations of achievable deliverables.
2) They are provided with a cab facility.
3) There is also a relaxing room, made especially for pregnant women or ones who are back from their maternity leave.
4) Nutritious snacks like fresh fruits are given to expectant mothers every day.
Did you ever take a break in your career?
Yes! When we were moving to the US, and then, because I wanted to spend time with my 2-year old. I was away for a little over a year.
| Have You Seen Our Reskilling Vertical Yet? It May Just Be Your Ticket to a Quick Entry to Your Second Career.
Did you then face any hurdles in getting back to work?
I've been a technical recruiter for the most part of my career. When I re-entered the workforce with a start-up, the technology I was expected to hire for was far and different from what I was hiring for before.
The dynamics of sourcing the right profiles were also far more varied. The experience of working with a small group in a start-up firm, versus the kind of people I'd worked with before in established companies like Yahoo and Adobe, was also a challenge for me.
Since I was only just coming back to work, it was all too fast-paced for my return. My son too was very young, because of which I simply could not do a full-time job
And that is how and where Myntra came in (my knight in shining armor!), and gave me the much-needed flexibility of time at work, to ease my transition back, and to help me draw the best of both worlds!
JobsForHer was conceptualised and brought into existence for the woman who want to start, restart and rise in their careers.
Take a look at our full-time, part-time, work-from-home, and freelancing options here, and sign up with us to ease your return to work.
To follow Rita on our MentorForHer panel, go HERE.