Is Gender Bias Overriding Talent?
Ujwala Thirumurthy
in
Weekend Reads
|
29 Apr 2017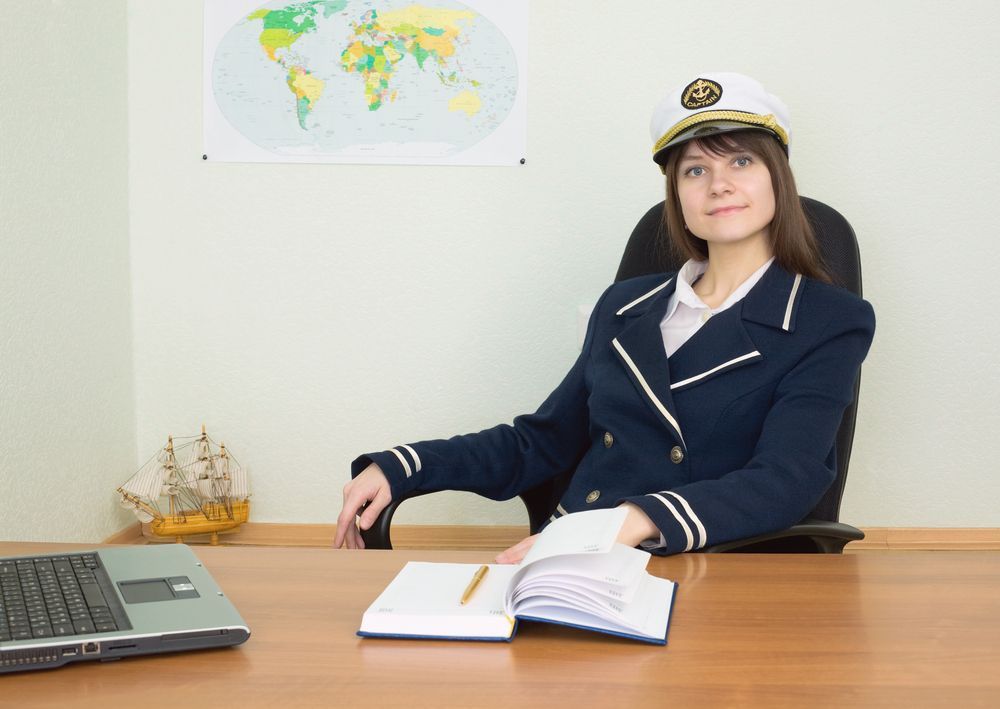 "I was always kept a step down. I was left to do a desk job even though I was senior, while the rest of my male colleagues were given the opportunity to travel abroad", says a mother of two, who dedicated 17 years to her job!
"I was denied a promotion on the grounds of my pregnancy because (they thought) I wouldn't be able to handle work pressure", says a software employee who put in 8 years of hard work.
Sound Familiar?
Gender bias has been around for ages now, and we've almost accepted it unconsciously, creating a wider gap between the sexes. Question is, are we ready to bell the cat? Are we brave enough to speak up for ourselves and for others who go through similar situations in the workplace?
Women are underestimated when it comes to skills, competency, and age. An "empathetic" male manager will tell his female subordinate, "I would like to hand you this project, but I understand you have a baby and can't put in late hours".
| At JobsForHer we believe in providing job opportunities to women who're on a career break - work-from-home, part-time or freelance. You too can be part of this growing team of professionals! FIND OUT HERE!
YOUR Take on the Issue
In an effort to get authentic information, we conducted a short survey to find out what YOU think about gender bias in the workplace. That's right. We asked an equal number of men and women if they had been subject to any sort of bias, did they speak up, and why they think it happens.
Results show that 41% of the respondents had been subject to gender bias, of which 5% were male! Clearly, an indication that gender bias isn't restricted to women alone.
Before we delve into the figures, here are the most common responses we got from the survey.
| Papa, Why Weren't There Any Girls?
Gender Bias: Why Does it Happen?
Socio-cultural norms that have created stereotypes and behaviour that reinforces it - While the male is seen as physically stronger, the female is seen as emotional and therefore, physically weak. Our behaviour at the workplace is seen as unconsciously reinforcing this stereotype.
A patriarchal society - Still believes that men contribute more, financially.
A woman is a liability, not an asset - If you are friendly, you are perceived as frivolous, someone not to be taken seriously. If you are firm and give a no-nonsense vibe, you are perceived as cold or bossy.
We don't speak up - We don't even ask for a suitable role, and most often settle with what we get.
Women need to balance work and family life - It is perceived that because a woman has to maintain both worlds, she can't devote enough time and attention to her work.
| Still Haven't Found that Dream Job?
How Can We Right the Wrong?
We've all been through one or more of these situations that might have cost us a business trip or a promotion, or it might have come in the way of leave sanctions and involvement in important decisions for the company.
But, how often do we escalate the problem, address it professionally and not be taken for granted? This holds good for a small percentage of men, too, who face similar problems.
"For anything that women achieve at the workplace, the credit never solely (or at least in most of the cases) goes to their talent. The doubt or suspicion surrounding their gender or looks never disassociates from them."
Is there a particular way to bring gender neutrality into the workplace? Certainly, isn't! As professionals, we need to take stock of the situation and make it work for ourselves. Here are a few tips on what we can do:
Ask for an appropriate role - It speaks volumes about your personality and attitude. Stay focused and ask for what you deserve.

Accept any feedback professionally, not emotionally.

Get rid of insecurity - Many women often discuss how their husbands are financially well-off in turn underestimating their own strengths.
Find your purpose - Do you work for economic stability, or simply to keep yourself at par with your peers?
Speak up - Acknowledge and address the problem. Take control of the situation.
"As a male, while working with a female manager I have experienced gender bias because she was a strong feminist".
" There are several laws that are pro-women but are misused / not used fully".
When Numbers Tell a Story!
The survey was conducted across different employment sectors - software/ corporate, media, and banking - with an equal number of men and women. Here are the findings (in averages)
| | |
| --- | --- |
| Age | 36 |
| No. of years employed | 12 |
| Victim of gender bias | 41% |
| Did you speak up? | 41% |
| Support from peers | 29% |
| Does gender bias affect only women? | 83% |
Promotions, leave sanctions, involvement in important company decisions, and business travel were the most common reasons cited for gender bias.
The Cave Theory
We have miles to go before we achieve gender parity, but the first step towards it is to acknowledge that it exists! Conditioned to believe in the cave theory - that man is the breadwinner and the woman is the caregiver - has dictated most cases of unconscious gender bias.
Conditioned to believe that women are emotionally-driven and hence unable to make important professional decisions is perhaps the most common cause of an unconscious gender bias.
| Women Restarters, Find Your Own Way
There are several cases in which women are proving themselves just as good as their male counterparts in professions that have been male-dominant for decades.
When Women Take Control
India just got it's first ever woman combat officer in the BSF! That's right. The 51- year old Border Security Force commissioned a woman from Rajasthan, a place steeped in women's issues, after it started allowing women to apply for operation duty, in 2013.
Closer home, in Bangalore, women cab drivers are going all out in breaking the gender stereotype, but are still battling for equal pay despite working just as hard as the men behind the wheels.
| Three Skills You Need to Nurture during Your Career Break
While we are a society that is still inherently male-dominated, women are slowly recognizing the need to showcase their own potential. Some take up physically demanding jobs like working at construction sites or other menial jobs due to poverty. Others take up work in restaurants, as cab drivers, or even at the petrol station to make ends meet. But the truth is, they are active agents of change in the lower strata. Gender parity can be a far-cry, not if we try to bridge the gap. Gender-neutral policies, grievance redressal cells, and equal opportunity based on merit alone are perhaps just a few ways companies can help in tackling the issue.
Time to let go of old belief systems.
Time to view women as human beings with enough and equal potential to men.
Time to let women use their native strengths to achieve their goals.
Time to get up and speak up for each other.
Time to right the wrong.
If you're one of those determined women who believes she's just as good as her male counterparts, if you believe that one shouldn't be judged because they are man/woman, then we've got plenty of opportunities to help you prove just this!
SIGN UP HERE and gain access to job offers, vacancies to suit your profile, AND tons of other initiatives to push you up the ladder!