"I Came Back to a Corporate Career with the AXA Advantage."
Kaajal A
in
Restarter Stories, Women-friendly Companies
|
13 Jul 2018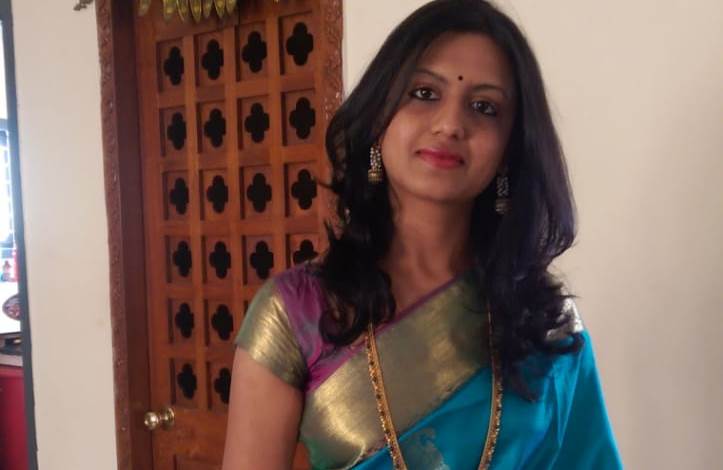 Shwetha Rao – Analyst, AXA Insurance has been a part of AXA Business Services since 2016. She believes that AXA has helped her shape her career and professional life, and guided her on how to channelize her strengths into skills.
To Shape YOUR Corporate Career,
Sign Up with JobsForHer
With AXA's long-term vision of a more gender-balanced workforce, they have in place several programs and policies that were created to tap into and develop the organization's female talent. Programs and policies that dwell on creating an empowering environment and opportunities for the career advancement of women employees.
And through her career comeback story, Shwetha tells us just how…
Please describe your personal journey and how it intermingled with your professional one.
I am from Davangere - a city in Karnataka, also known as the 'Manchester of India' for being a cotton producing hub. I graduated from Chetana Hi-Tech Management Studies, Davangere, with a Master's Degree in Commerce. Since my specialization was in banking, insurance, business management and accounting, I decided to pursue a career in the banking and insurance sector.
Why did you take a break in your career and for how long?
I love dancing and took a two-year break from my professional career to pursue Bharatnatyam - a South Indian dance art form. Due to a hectic work schedule coupled with personal reasons, I was finding it hard to pursue my passion for dancing. That's when I decided to take a break from my career.
What made you want to return to work and what challenges did you face in restarting your career?
I felt content that I had managed to meet my aspirations, i.e., becoming a recognized Bharatanatyam dancer. And that is when I decided to get back to work, and back to my corporate career.
Coming back from a career break is hard.
Updating my skill sets, learning new concepts, meeting people, building work relationships, understanding the work dynamics are some of the things I found to be challenging. I want to thank my teammates and the top management who have been very co-operative and helpful in my journey back to work.
How has restarting your career benefitted you and those around you?
It feels amazing to be independent in life again, and a corporate career allows you that independence. My family, especially my mother, is proud of the fact that I hold a corporate job which allows me to exercise that freedom.
What are the women-friendly policies of your company that helps strike a work-life balance?
Maternity leaves that extend to 6 months; ensuring the safety of women employees by providing a security guard to escort them; and, the working hours at AXA are 8.5 hours compared to 9.5 to 10 hours in other organizations.
What advice would you give to the women who seek to restart their careers?
Getting back to work can be challenging in some ways, but if you brace yourself and take the challenges head-on, the transition is smooth and fluent. Thanks to today's women-friendly policies and a corporate culture that celebrates women at work, the journey back to work is less challenging and more fun.
Inspired to leverage the AXA Advantage too?
Come on Board Axa Business Services