This Single Mom at PepsiCo, Credits Her Career Success to Her Mother AND  Her Organization
Kaajal A
in
Restarter Stories, Women-friendly Companies
|
04 Jun 2018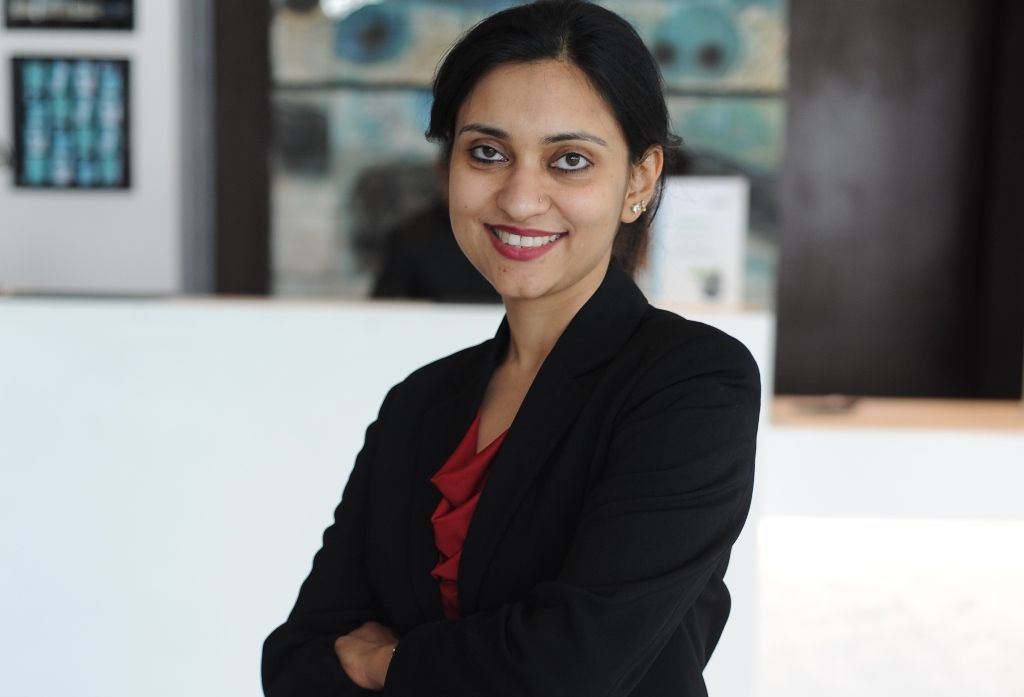 She has always been an all-rounder - cracking academics, extra curriculums, and sports.
She has continuously and regally scaled heights in her 13-year long career.

She has driven campaigns for iconic brands like Lays, Uncle Chips, Cheetos, Aquafina and also launched breakthrough innovations like Sting Energy, Lay's Maxx and more, in her current organization PepsiCo.
She has moved across functions, each time, entering the arena of a new vertical, and taking it in her winning stride.
All this while, being a single mom to a 9-year old daughter.
Anuja Mishra – a powerhouse of talent and strength, the Associate Director, Marketing Innovations Beverages at PepsiCo, was born to lead.
"My calling has always been in FMCG domain. I joined Pepsi in 2009 and these 9 years have been the lion share of my career, fortunately. I've had the opportunity of working across functions within the organization, wherein I moved between Sales and Marketing, Innovation and core Brand Management.
And I must say, in my journey with Food and Beverages – both very distinctive in their own right, the learning, and the exposure has been fantastic. My role allows me the privilege of participating in some truly futuristic and definitive work. All credits to PepsiCo and my managers who've always been there to guide me in leading with conviction.
I must say that PepsiCo has been amazingly supportive all these years, which further builds into one's sincerity and quality of work.
In all fairness, I must also make a mention of my mother who has been a constant source of support and inspiration in my journey. My mother plays an integral role in my daughter's upbringing. A sales and marketing career involves a fair amount of travel and long days. Hence, having a support system in place is a boon.
Where does a Single Mom and an organization like PepsiCo find common ground?
When you are doubling up as a single parent, you obviously have responsibilities which you're shouldering all by yourself. And it simply cannot happen without the help of your organization.
So whether it's flexible hours at work, or the discretionary work-from-home policy, or bringing your child to the office on days when you have no support option, it is a truly people-oriented organization to work with.
At times when you need personal time off if your child is sick or when you need to attend a school event, there are no questions asked. The emphasis is on the delivery of results, and PepsiCo is always there to support employees towards achieving those results.
Because they understand that no matter how good an employee you may be if your personal side is not cared for, it's difficult to "bring your whole self to work."
– Anuja is one amongst many of PepsiCo's men and women who benefit from the flexible work and time policy at PepsiCo as well as a culture that embraces parenting support through onsite daycare, annual summer camps at the office and a culture where you can bring Your Child to work on occasions when support system fails."
In fact, owing to her diligence and dedication at work, PepsiCo proudly nominated her to be part of the Reach Out initiative.
Anuja is a firm believer in the power of "Leaning In" and investing time and effort in building networks who can energize and support you in your career journey.
PepsiCo has played a role in enabling her to continue to leverage networks, a recent example is her participation in the Reach Out Program in which she gets to "learn, network and share" with leaders and peers of like-minded partner organizations including American Express Tata Sons, Microsoft, Reckitt Benckiser and PwC.
Being a part of the Reach Out program:
Anuja adds "Reach Out is a spectacularly heterogeneous representation from a variety of organizations that are building a homogenous vision on this platform. It brings together a group of women who may not have the chance to interact every day otherwise, but unite under this initiative to learn from each other's career journeys, struggles, and successes.
Whether it's their workshops or their approach towards building strategic thinking, I'm yet to come across something that has been formalized to this level of structure and detail. I'm absolutely stoked to be part of this platform. I'm hugely benefitting from the qualitative content that comes off of it, and equally from the informal collaboration with the other women leaders.
We've formed great associations and friendships over the last couple of months that we've known each other.
Apart from her focus on work and on her daughter, Anuja also finds time to pursue her interests like running marathons and learning kickboxing, which in turn keeps her refreshed.
Her words of advice to women reading this…
"Being a woman professional should not hold you back from achieving anything that you set your eyes on. However, given the multiplicity of responsibilities at work and at home, one shouldn't shy away from seeking support from family, friends and the workplace.
As Sheryl Sandberg says: 'It is Okay to Lean In.'
You cannot manage everything on your own. It is imperative to build a robust social support system around you. Work towards that, and you will find yourself being more productive on all fronts.''
To apply to the roles available at this family-friendly organization, go HERE