How She Recharged Her Career at PayPal - Subha Vishwanathan's Restart Story
Kaajal Ahuja
in
Restarter Stories, Women-friendly Companies
|
24 Mar 2017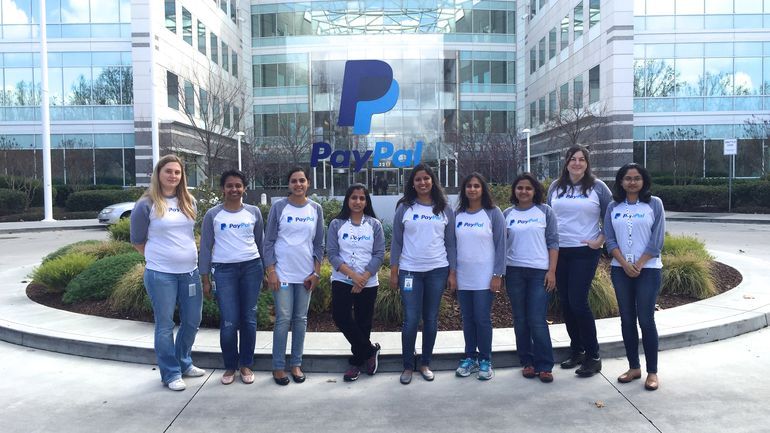 These days, it is not just enough to want to get back to work after a career break. To be successful, it is imperative that we have a sense of pride in our abilities, to strengthen our faith in ourselves and to bring to the table a truly competitive spirit.
Also, in the ever-evolving industry of technology, it is critical that we keep abreast of current market trends, which are capable of overtaking us without a moment's notice.
Although I've been a techie for over 11 years, I may not come across as a typical coder. Belonging to a traditional family, my father worked in the banking sector and my educational years were spent in multiple towns across Tamil Nadu.
Despite being soft-spoken and submissive, I AM ambitious.
Passionate about my work, and keen on collaborating with the larger tech community, I always pushed myself to stay adept, thus garnering accolades from my employers. I have hands-on experience in Java Technologies, have been an effective Scrum Master, and can easily adapt to new technologies.
APPLY TO PAYPAL'S RECHARGE 2017 EVENT - EXCLUSIVELY FOR WOMEN RETURNESS - BEFORE IT FILLS UP!
Today, I am a devoted mother to two wonderful children. And like most working mothers, I've also had to strike that much-desired balance between work and home.
In the past, I've had to take not one, but two career breaks; both were to nurture and care for my children.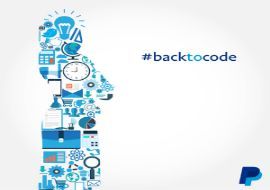 I cannot overstate the effects of a break on one's career prospects. While on the one hand employers often take a dim view of your 'gaps' and wonder if it would be right to invest in someone who may want more time away in the future, on the other, there is the inevitable impact on one's confidence.
"Am I prepared as I once was, to face and battle competition?", "How can I catch up to current industry trends, let alone become competent in using the latest developer tools?"
While it was impossible to change how an employer may look at my career breaks, it was certainly possible for me to build confidence in MY abilities. And this was critical. Because without a strong sense of self, nothing I would do or say would project my resourcefulness and passion to the world beyond my family.
Step one to realizing this goal was to get myself acquainted with the newest trends in the industry.
I joined the inaugural session of the PayPal Recharge program in 2016. The six-week initiative focused on helping women technologists to get back to work after taking time off to explore their passions, develop interests, and strengthen families.
Recharge was a perfect fit for me because the emphasis was not just on mentoring participants in getting back to the tech workforce, but also on equipping us with the best ways to present ourselves to potential employers, be it online or through our interviews.
Out of the 100 women who enrolled into the program, I was among the 30 that made it into the second level – a Boot Camp, which included technology and business-oriented training to help participants get up to speed with the latest in the market. The Boot Camp was a revelation to me – not only was I able to catch up with all tech advancements, I also realized a brand new approach from the soft skill training I received during this time!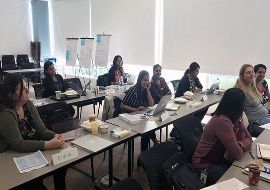 I emerged after three weeks of boot camp, with a clearer vision and a solid footing, when it came to having faith in my abilities.
I was chosen as one of the 10 women to be hired by PayPal at the end of Recharge that year.
I am now a developer at PayPal, and in a position where I have to collaborate with multiple teams. I work flexible hours, have the freedom to take on responsibilities without any oversight, and I do it without having to worry about work-life balance.
PayPal's inclusive culture means that I can work from home, take the necessary time off, bring my children to work and be confident that my management can understand my needs as both a developer and a mother.
The tech industry is slowly waking up to enabling women to develop effective and successful careers. We have a long way to go, but for women developers looking to come back, my advice is:
Create and maintain a positive energy; your confidence is as valuable as your abilities and work experience. Develop your soft skills and leverage great opportunities such as Recharge to catch up to the latest in the industry. Coming back to work is not necessarily the insurmountable challenge it once was; and with an increasing number of companies adapting to a family-friendly work culture, I believe the barriers to entry can be gradually removed in the years to come.
Subha couldn't have asked for a better place to restart her career. If you too wish to find your calling in the world of TECH, then do it with PayPal. REGISTER for their Recharge 2017 event - exclusively for women on a career break - by clicking HERE.
Subha Vishwanathan is a Software Engineer at PayPal and has over 11 years of experience in the technology industry. Subha was a part of the inaugural edition of the Recharge program at PayPal in 2016, when she rejoined the workforce after a break lasting 2 years.
About the Writer:

Kaajal Ahuja is a commerce graduate, who worked in the field of Customer Support first at HDFC Bank, and then at Dell International. During her 11-year career break, she spent four years volunteering as a Teacher at a government-run educational institution and also ran her own enterprise – 'Hey Gorgeous' – alongside, for 8 years. It was during her break that she discovered her love for writing, and is now back, working part-time as a Senior Content Writer at JobsForHer. She is married and is an upbeat mommy to a 13-year-old.