Getting Down to the Basics of your Second Career - Nidhi Bhardwaj, Head of People & Operations, a Global CoE
Kaajal Ahuja
in
Mentors Speak
|
04 Jul 2017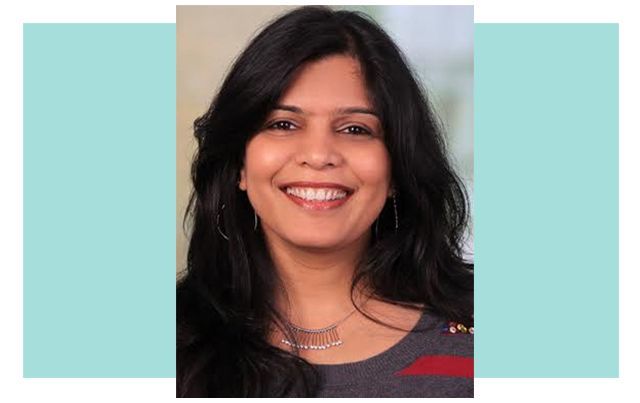 She doesn't believe in waiting for the perfect time. Instead, she says, "Seize the moment, and make it perfect."
A rare confluence of talent management and business orientation, Nidhi Bhardwaj – Head of People and Operations for a Global CoE from the Big 4 Consulting firms, is an accomplished leader with over 16 years of professional experience.
As a strategic thinker and people manager who has consistently climbed the corporate ladder, risk management is Nidhi's forte. With strong communication and interpersonal skills, she takes precedence in the areas of analytical depth, operational excellence, and project & stakeholder management.
Amidst her hustling schedules between travel, home, and office, she takes the time to break down the fundamentals of what it takes to return to your career and to consistently take it to new highs, especially for our second career women…
| Sign up with JobsforHer HERE to begin creating YOUR second career highs
Did you take a career break? If yes, for how long? What were your learnings around it and how would you use that to inspire other women on a career break?

I was one of the lucky few, who got to extend her maternity leave long enough. So much so, that I managed to be home the entire first growing year of my daughter.
My manager at the time played a key role in this decision. She was not only super supportive of my need to extend my maternity break (not just once, but twice!), she was also a great coach who ensured that the professional within me did not die/ feel guilty for being away for that long. Upon my return, she even facilitated a flexible program for me where I was working 4 days a week; a privilege that a mere handful were privy to, at the time.
This was 10 years ago. And it was a big deal.

My husband and my mother played a key role in this phase as well - they were constantly supportive of my will to resume work as and when I was ready.
My mother allowed me the comfort and relief of leaving my child in her care, while I could work peacefully; no matter how inconvenient it was for her to come all the way from Gurgaon to Delhi every few days when I was working.
And my husband kept the professional in me alive by having intellectual conversations with me throughout this phase. When we'd step out of the house, (on the rare occasions that we could!), it was not to party but to sit down and discuss professional issues/ ideas/ developments, keeping my 'Type A' personality well cared for, intellectually.
| Aakriti The Creator - Rejuvenating Spaces and Her Second Career

My few bits of advice to my fellow women on a break would be…

- DO NOT feel guilty (and let no one else make you feel guilty too!) - Only because you chose to give time to a personal commitment (whether it's bringing up a child or tending to the elderly or anything else, for that matter) over your profession, allow no one else judge it for you. This should be your (and your husband's/family's) prerogative alone.
- Be communicative and engage - Especially with your husband, family, and friends. Continue sharing with them, your vision, goals, and thoughts, on how you look at this phase (your time away), and what would you want to do once this ends/ stabilizes.
This will educate your family of your aspirations and turn into a forced mechanism to build support (although not all of us are as lucky to have family that understands us completely).

- Seek help – Whether it's emotional, physical, mental or spiritual - whoever you think can help, reach out to them. Whether it's a helping hand, a listening ear, or a word of advice, this will not only lighten you on difficult days but also equip you with a support network.
| Career Counselling - Personalized for Second Career Women
And remember, you are not alone. Many of us field these situations and go through the emotions that you may be facing. Talking about it and seeking guidance will help you learn from the experiences of others.

- Do not feel left behind - Of course, your colleagues and friends may have gotten slightly ahead of the curve when you resume your career. But, in a 20-year race (remember – it's a marathon, not a sprint!) a few years here or there don't matter. Always bear in mind the long-term view.

- Give it your best – Try to enjoy the phase, no matter how stressful. Keep telling yourself, "God has put me in this situation for a reason, so I must make the most of it."

- Don't succumb to pity and under confidence - Just because your neighbor or a friend or family member chooses to go to work (assuming she is fielding near-similar circumstances), it does not mean that she is more talented/capable than you. To avoid self-guilt, constantly remind yourself of the significant things you are doing while in this phase (your career break).
| The Top 5 JobsforHer Webinars that Will Make YOU a Great Restarter

- Keep the connect - to the extent possible, with your office colleagues, friends, and extended family. The objectives being - staying up-to-date with the world around you, and unwinding - this is imperative for healthy, all-round growth.
Even better if you can cultivate a mentor in this phase.

- Adopt small tricks - Engage in intellectual conversation with your husband, parents, friends or anyone else. Read when you get the time. Blog, if that's something you have a flair for, but, continually feed your intellectual side.
And finally,

Trust – that when you decide to come back, there will be someone who will be ready to bet on you, and take you back. Until then, enjoy the phase you are in, and stay that way, always.
What more can one ask for, on their path to a second career? If Nidhi's navigation has steered you in the direction of a restart, sign up HERE with JobsForHer and choose from a multiplicity of job roles with over 2200 companies on our portal. Let JobsForHer help you start, restart and rise.
About the Writer: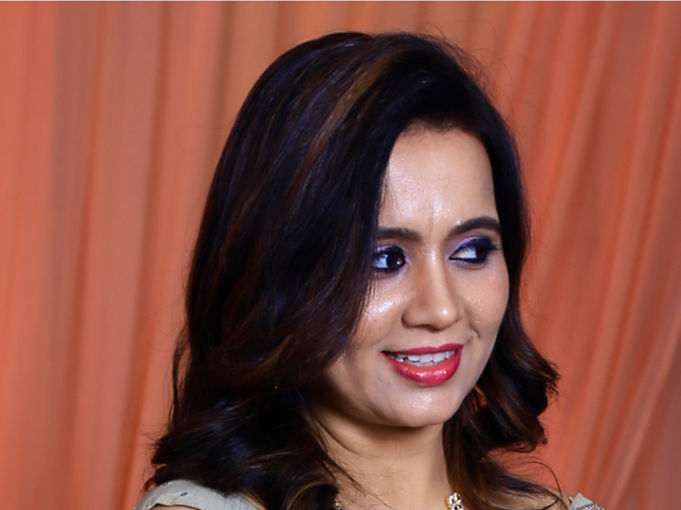 Kaajal Ahuja is a commerce graduate, who worked in the field of Customer Support first at HDFC Bank, and then at Dell International. During her 11-year career break, she spent four years volunteering as a Teacher at a government-run educational institution and also ran her own enterprise – 'Hey Gorgeous' – alongside, for 8 years. It was during her break that she discovered her love for writing, and is now back, working part-time as a Senior Content Writer at JobsForHer. She is married and is an upbeat mommy to a 13-year-old.