Decoding Women-Returnee Programs
Neha
in
Women-friendly Companies
|
16 Sep 2015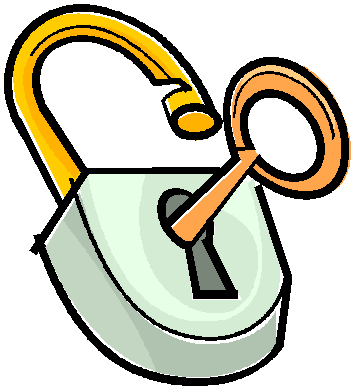 A returnee program is an internship for professionals returning to the workforce after a period of unemployment.
The Idea – For the organization to engage with returning female talent available to the work force to integrate them seamlessly when they are ready. To erase the culture of stigma for those who had chosen to opt out.
The Challenge – Most companies do not know what to expect of the returning employee; they are not sure how to make the opportunity mutually beneficial.
The Plan – To create re-entry programs and roles to be stepping stones for women to return to the workforce. In many ways, to reactivate workers who have been away from the scene for a while.
JobForHer understands that the challenge also lies in the long term sustainability of such programs. We recognize that there seem to be very small windows of opportunities to apply and that some programs require candidates to be unemployed for a specific period of time to qualify. We also realize that companies need to sensitize the hiring manager to tap the full potential of this resource so that the permanent hiring decision is based on work product, because of the time-period spent getting to know a prospective employee, instead of a short series of interviews.
This is why companies ranging from Snapdeal to Biocon to SmartOwner are working with JobsForHer to offer Returnee Internship Programs, which serve as a fantastic channel of re-employment for career-break women.
Companies may opt to create either formal Returnee Programs or even carve out roles that can be offered as Returnee Internships. What these efforts will achieve is diversity in employment. For a firm looking for experienced talent, the best people are drawn from the broadest pool of applicants. A fresh perspective is brought in by the returnee employee. The message is also clear—that they are operating in an inclusive environment.
Read more to find out how companies are using these two models to tackle the re-entry challenge:
Returnee Programs:
In a Harvard Business Review article[1], employers are given interesting pointers to keep in mind while framing a successful return-to-work-program:
Keep the group limited to ensure "high-quality, high-touch support"
Choose an internal role model who leads the program and illustrates the organization's commitment
Model the program after (existing) successful internships otherwise offered by the company
Maintain interaction between the hiring group heads and the participants of the programs to ensure there is no reservation at either end.
Look for homegrown examples of high-performing returning employees. This is motivation for the returnee and provides assurance to the hiring managers.
Upgrade current skill sets by offering short-term academic programs
Finally, expand campus recruitment to include all ages in order to attract experienced workers without creating special programs.
Some Companies Offering Returnee Programs In India:
Goldman Sachs Returnship: [1] A term trademarked in 2008 by Goldman Sachs, a "returnship" is a paid, 10-week program in a variety of divisions with the objective of providing those with the necessary skills a chance to re-enter the workforce. While the program is highly competitive (only 19 out of 1,000 applicants were chosen in 2013), over 50% of the 150 total participants were hired at the end of the scheme. Mridula Sankhyayan, Head of Talent Development at Goldman Sachs, says, "The returnship is a longer warm-up period and helps create a pipeline of mid to senior women".
TATA SCIP: In March 2008, Tata group launched a career transition management program for women professionals who took a 6-months+ break and wanted to reenter the professional space.[2] The program is called Tata SCIP (Second Career Internship Program) and it absorbs some of the women on flexi-hour assignments with various TATA companies at the end of the internship.
Hindustan Unilever – Career By Choice: HUL has a programme called Career By Choice, which allows a balance between personal and professional needs. It provides a smooth transition to the work space with structure and support.[3]
IBM – Bring Her Back: IBM is piloting a program titled 'Bring Her Back', in its Global Delivery Business unit. For those interested only in part-time employment, there is an option in the form of the "Liquid Plus" programme. Kalpana Veeraraghavan, Workforce Diversity Manager at IBM India adds that the idea is to "identify the most effective channels and methods to bring back qualified women professionals who've taken career breaks".
Phillips – B.I.G.: In an attempt to address the difficulties faced by women returning to work, Phillips has launched Back in the Game (B.I.G) a platform for women talent to return to a corporate career, after a break (life-cycle, personal, or any other reason). This internship program provides women mentorship and an environment of flexibility as they resume their careers with Philips India. The program was first launched in 2013, they absorbed some of the participants into full time roles in 2014, and then announced the launch of the second edition of B.I.G.[4]
Intel – Home to Office: Intel India also has launched a one-of-its-kind "Home to Office" initiative that will help bring women back to work from their career breaks due to family or personal needs.
Other programs:
Axis Bank has launched a program called "Re-Connect", offering jobs to former women employees who have left the system in the past 10 years. While this is so far offered only in a few select states they plan to take it national soon.
In January, Google rolled out gCareer, for qualified women professionals who have taken a break from active working life for a year or longer to work with the internet giant.
GE India started a pilot initiative for returning women called "Restart" and plans to expand it this year.
Voices From Around The World:
Diageo is one company that recruits women returning to work after long breaks on a full-time basis. Sarah Walton, Human Resources Director of Diageo, says, "We have identified women returning from sabbaticals as a ready and rich pool of experienced talent. We value these women for their unique perspectives, insights, and skill sets that help shape the organization's culture." [5]
MetLife Act2 offers a ten-week, paid internship program, to support experienced professionals seeking to re-enter the workforce after an extended career break.[6]
Even Starbucks Korea has a "Returning Mom Re-Employment" program which began in Fall 2013.
All in all, this seems like a great professional engagement period before the marriage. It allows both parties to see if skills and values fit and to get the alignment right.
Since there are innumerable benefits of Returnee opportunities for women who have taken a career break as well as the companies who are stepping up to hire them, it is JobsForHer's mission to make this channel more mainstream.
Through JobsForHer, any and every company can offer any and every job opening as a Returnee Internship role.
We work with both the professionals who want to work after a career-break and employers who are interested in this talent pool. As Madhumitha Venkataraman – Associate Director, Human Resources, and Lead, Diversity, at Snapdeal put it, "We look to scale the Snapdeal women returnee program further in times to come, in partnership with JobsForHer, which is doing a great job in this space".
It is our endeavor to change the lens through which re-entry is viewed. Companies can use our portal to enrich their resource base, and to grow their pipelines. As for the returnee, this is a great opportunity to fine-tune her skills, retrain, and effectively fill the gap caused by time away.
It is a win-win for all concerned, and we want to magnify its outreach. We are happy to assist you in scaling this effort. It is how we decode the returnee program!
We are offering this channel of re-employment to every company on our portal to give these women returnees a chance to retrain and prove themselves once again.
And you can be well assured that you will be thrilled with the results.
If you're looking to hire experienced and qualified female talent, available at no notice period, do post your company profile and job opening for free at www.JobsForHer.com or email it to admin@jobsforher.com. Please note that we are currently offering job opportunities in Bangalore & Mumbai only.
MADHU KAMPANI is a multitasking mom to an enthusiastic eleven-year-old and a feisty eight-year-old. She holds degrees in law and has specialised in Women and Children Law. She has dabbled in psychology and is a voracious reader. She is passionate about issues related to women and children. Having worked at different jobs – from a south-Mumbai law firm, to compliance at an investment bank, to helping a foundation with its CSR efforts – she has learned that there is always an alternative narrative! She now pens down her research, observations, and opinions about women in the Indian workforce through the online portal JobsForHer.
[1] hbr.org/2012/11/the-40-year-old-intern/ar/
[2] www.tatasecondcareer.com
[3] www.hul.co.in/careers-jobs/career-by-choice/
[4] www.philips.co.in/a-w/careers/working-at-philips/diversity-and-inclusion/back-in-the-game.html
[5] www.theguardian.com/women-in-leadership/2013/jul/15/how-diageo-supports-women