Bringing Women Back to the Forefront - Gautam Shetty, Head - Talent Acquisition, JCPenney
Kaajal Ahuja
in
Mentors Speak
|
06 Jun 2017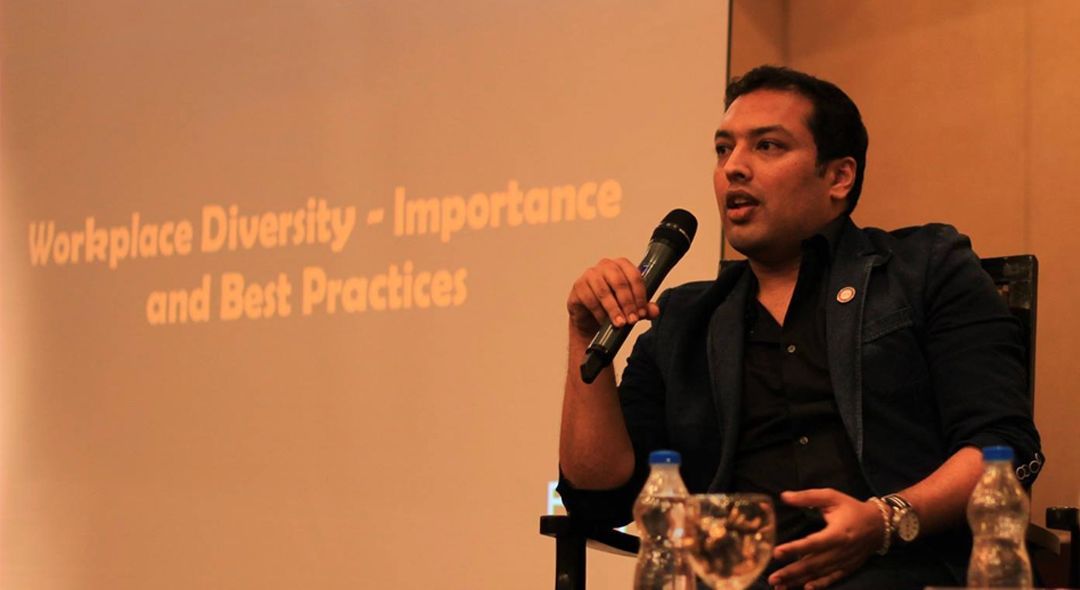 Today, he stands tall with 12+ years of work experience in the Human Resource sector. A highly motivated individual with a strategic seat at the table, he holds the power to influence clients on how to build the best teams, while ensuring that each team member realizes fully their individual potential while acknowledging and appreciating the strengths of the other.
Although he may not have taken a career break, Gautam Shetty, Head – Talent Acquisition at JCPenney, has certainly had his share of obstacles on the path, when he decided to switch careers.
And let me tell you, it was no ordinary change.
Hi, Gautam! We appreciate your initiative towards encouraging women to come back to work.
Thanks, Kaajal!
| Sign Up with JobsForHer to design YOUR second career journey.
Before I ask you anything else, tell us what drove you to mentor second career women?
Ah! Great question! Well, several reasons actually.
I know of many women in my life - aunts, friends, cousins, etc. whom I duly look up to and think have great potential to make it big in the workforce. They dropped out of work during life changing events like marriage and maternity and were hesitant about getting back as they were extremely apprehensive about how companies would treat them, and also about their own relevance in today's shape-shifting scenarios.
But, there is a definite need for women to be an equal part of the workforce, as they bring in a different perspective and a newer thought process, which is crucial for any business to thrive.
And, in order to bring them back, we need the ecosystem to be conducive to help diversity thrive, with more flexible work hours, and other facilities in the workplace, to sustain them in the workforce. While many companies are beginning to realize and implement this, we definitely have a long way to go in being more inclusive.
But my wake-up call came at a seminar, in one of my previous companies, when I looked across an induction room of 40 engineers, of which only 2 were women.
| Here's How to Make a Career Break Work For You
There are and have been so many talk shows, books and seminars which talk about getting women back to the workforce. But the practical application of what we hear and read is a different ball game altogether.
Being in the position I am, I knew I could make a difference by influencing decisions on hiring diverse talent.
We are in an age where we want our hires to hit the road running from Day 1. Getting leaders to buy into the idea of hiring women with a longer runway, to being invested in their development and also helping them become relevant to today is vital to the success of any restart story. And I understand and support that thought completely.
I must say Gautam, that is so well thought out. Tell us about how your professional graph took shape?
In my earlier days, I played an active role in movies, advertisements and soap operas (where I'd even worked with celebrities like Deepika Padukone and Priyanka Chopra). When I decided to step into the corporate world, little did I know how I'd have to persistently convince companies on my serious-mindedness towards building a future in this line of work.
Because sadly, there is a preconceived notion that media professionals may not stick around or stay the course of a corporate career.
But, persistence (coupled with a great deal of groundwork for interviews) always pays off, and it did for me too.
Although, it also became imperative for me to take up the smallest of roles that came my way, and to stay open to learning, always.
Since then, it has been all about on-the-job learning, and consistent improvising. This attitude helped me self-develop and grow in my career.
Now, 12 years into the corporate world and no one ever questions my intentions or my focus. It is as apparent as can be.
| Obstacles are Just Opportunities Undercover
Brilliant! What brought about the need for a shift in career?
I studied Human Resources as my specialization in college and came to understand it almost as my 'swadharma' (action which is in accordance with your nature).
I've always been interested and passionate about networking, which further led to meeting new people from varied backgrounds, understanding diverse thought processes, positively influencing decisions of businesses, and helping people achieve their career objectives.
When I set foot in a corporate career twelve years ago, I wanted to be able to say I CHOSE my career; not settled for it.
What about your upbringing had a lasting impact on you?
From early on, my parents allowed me a great deal of independence. So much so that they didn't even know which college I went to or what my specialization was! Yet, they encouraged me to fund my higher education, myself.
This taught me to take risks, make decisions independently and be accountable for them.
It also helped me realize where my passions lay.
How wonderful! They gave you roots to grow and wings to fly!
Coming to our last question, what's an all-time favourite quote you fall back on?
To dream big or small, you require the same amount of energy. So why not dream big!
Gautam Shetty has previously worked with Ma-Foi Randstad (2 years), and Target (9+ years), where he consistently climbed the corporate ladder with both these stalwarts. A social media enthusiast, Gautam indulges in painting, theatre and reading, outside of work.
To follow Gautam on our MentorForHer panel, sign up here.
About the Writer:
Kaajal Ahuja is a commerce graduate, who worked in the field of Customer Support first at HDFC Bank, and then at Dell International. During her 11-year career break, she spent four years volunteering as a Teacher at a government-run educational institution and also ran her own enterprise – 'Hey Gorgeous' – alongside, for 8 years. It was during her break that she discovered her love for writing, and is now back, working part-time as a Senior Content Writer at JobsForHer. She is married and is an upbeat mommy to a 13-year-old.