Here's How to Make a Career Break Work for YOU
Suma Mahesh
in
Back to Work, Weekend Reads
|
29 Apr 2017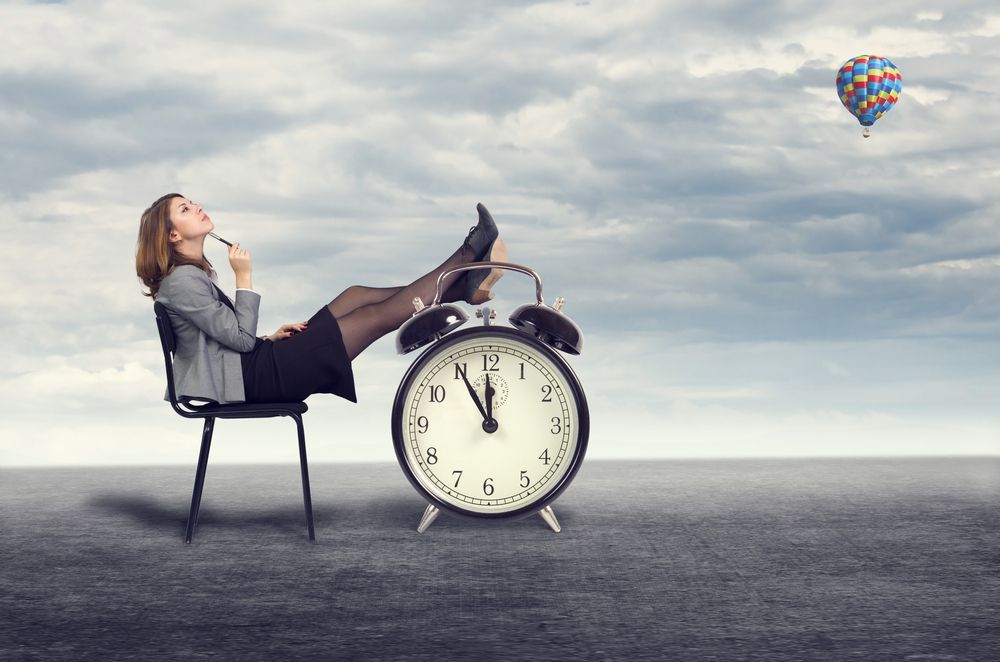 All through the four years of my career break, I have been trying to progress a little at a time, trying to stay focused and trying not to complicate life with my two children. The hiatus has been great, but I am now eager to embrace the metamorphosis – to move on from the chrysalis stage to the butterfly – to spread my wings and fly into a whole new world.
| Are you ready to take the plunge? Are you ready to get back to what you love doing? Sign Up Here!
From soft-skills to life skills
I worked for close to a decade in the Soft Skill Training and Development Industry. Sure enough I was composed, systematic and enjoyed just what the job demanded – socializing and learning about newer personalities every day.
Suddenly, reality called.
I had to derail from my high-flying career to focus on my children. Suddenly, nothing else mattered apart from their upbringing and a keen interest in their interests. NOT EVEN MY JOB.
The Trainer as Trainee

Motherhood undoubtedly, is an art.
It teaches you the art of persuading, the art of reciting endless and never-before-heard stories, the skill to juggle chaos and insomnia, all this while remaining calm with WORK mode on. It turned my world upside-down.
After years of soft-skill training, here I was being trained in skills at handling the most challenging phase in life.
Everything else took a back seat but truly, no regrets at all. Why?
Because, if we're put to the task:
We WILL do it no matter how hard.
We WILL balance work and family life.
We WILL enjoy both worlds despite their own share of daily grumbles.
Do you Hear the Career Clock?
But, as our biological clock is ticking, if we listen closely, we can also hear our career clocks ticking away faster.
It's a lesson.
A lesson in making the choice – between family and career. Regardless of the choice we make, we must be patient until the missing pieces of the jigsaw fall into place. Eventually they will. All it takes is determination and perserverance, and making the present work for YOU.
| Want to catch up with your career clock? Sign Up Here and get access to hundreds of opportunities
So here are 5 surefire ways to make your career break work for YOU:
1. Develop patience
Patience is a virtue that motherhood has taught me. This, I'm certain, will help me in getting back to my career path. Although it is not going to be a rosy path, it is one that I will tread, facing any challenge that may come my way, and do what it takes to pursue my dream.

| Read our Mentor Stories right here and be inspired!

2. Do Something Different
My career break has helped kindle the creative spark in me. It has not only led me to pen poems on life, it has also given me the opportunity to be Director of a creative academy that indulges in teaching creative skills and tutoring students academically as well. This has been a breath of fresh air in an otherwise routine life with kids. If you can't go back to your career immediately, try your hand at something new and be pleasantly surprised.
3. Get a support system
A good support system is like a shot in the arm. You can achieve what you set out to achieve if you have a strong backing at every stage. Whether a stay-at-home-mum or a career woman who's juggling both worlds, all of us need someone to lean on. I sure did get immense support that saw me through the initial phase of being a new mother! I'm now proud to say that I can contribute to and give back to society in my own way, never once compromising on my children
4. Be you!
As women, we have an untiring and ever-positive approach to life. We may miss the sunshine but we never let our sadness get in the way of seeing the stars. We possess an extraordinary quality of being bold and beautiful in an unruffled and composed manner. We prove that it's all in the attitude, and to this attribute, it's Viva forever.
5. Be sanguine
Yes although we might crumble once a while, our never-say-die spirit overrides all negativity. It's difficult to put on a smile when we're in pain, but we do it anyway. We know education is important but not as important as the lessons that life has to teach us, and that that's the ONLY way we can progress.
We know life is about courage and sanguinity. We let go, hoping for the best. We take up every opportunity that we see and work hard at what we need to achieve.
Sanguine
Life is lovely when faced with a smile
When the "S" is aloof life seems a mile
It's difficult to be smiling when in pain
A great man said "no pain no gain"
We all go to school to learn lessons for life
But life teaches us lessons and we get enticed
We acquire a lot from mother nature
She knows we deserve it cause we are her creatures
Ups and downs appear like joint twins
Life is about courage and sanguine
When you know it's the time to face
Just gather hope and let go in pace
They say we reap what we sow
This appears to life and this we know
Yet we commit blunders every day
Then we cry "god show me the way"
~ Suma Mahesh ~
If you're looking to start your career, or for new and exciting roles to showcase the skills you've gained along your professional and personal journey, you can find them at www.JobsForHer.com. Create your profile, upload your resume and SIGN UP for exciting job opportunities, mentorship programs, webinars and a host of other perks that only JobsForHer offers!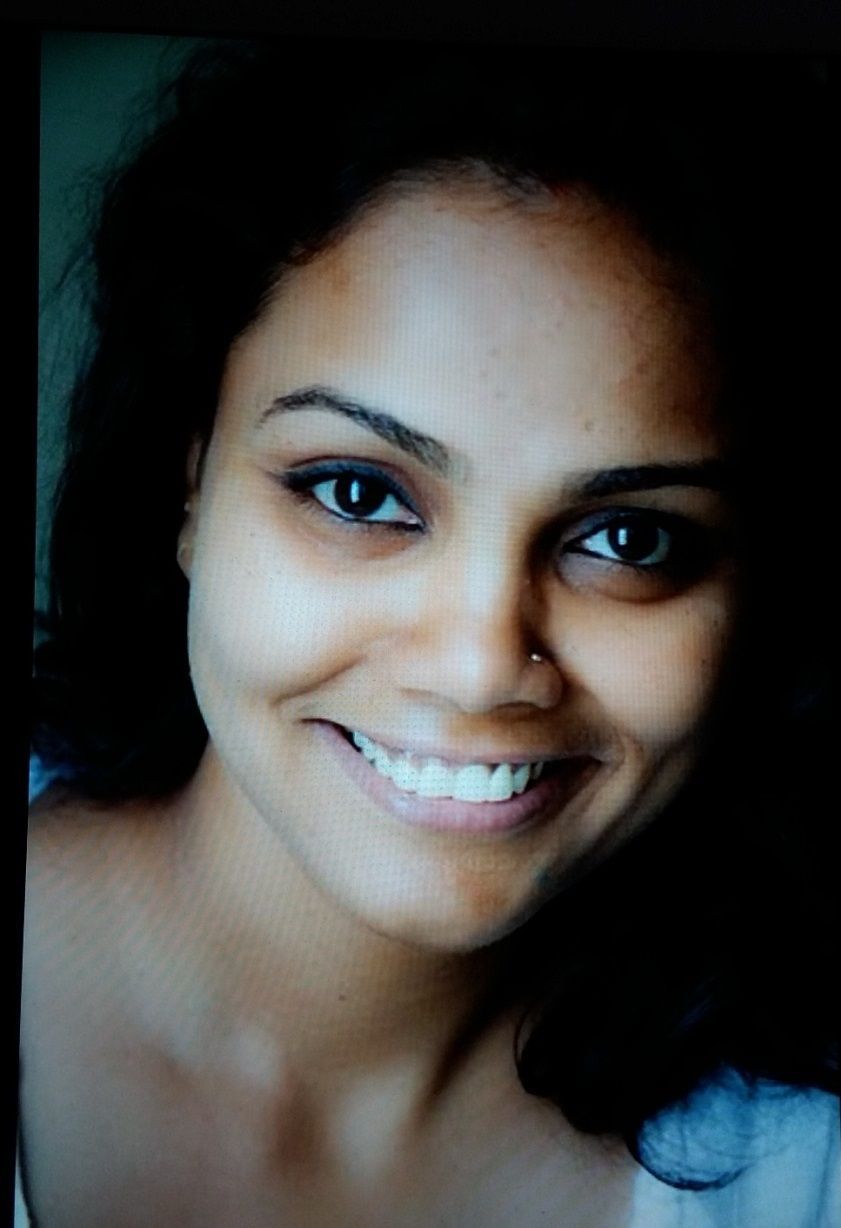 Suma Mahesh is a director of a creative academy. She enjoys writing poetry and intends on publishing her own work soon. An ardent fitness and sports lover, Suma is nestled in the Middle East State of Qatar with her husband and two energetic kids. She loves designing home décor, creating jewellery, and mixed-media art. She also dabbles in DIY recycling and repurposing projects.