Why Google Got it Right and How Returnships Can Launch Your Career
Neha
in
Women-friendly Companies
|
06 Jul 2015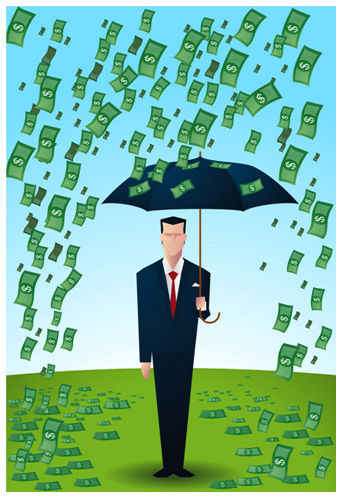 Eric Schmidt had just become CEO of Google in 2001, when the company had fewer than 1,000 employees. Sheryl Sandberg was nervous to accept his job offer to become their Business Unit GM. And, she coins this as the best advice she ever received, which came from him: "If you're offered a seat on a rocket ship, get on, don't ask what seat." Sheryl says, "I tell people in their careers, 'Look for growth. Look for the teams that are growing quickly. Look for the companies that are doing well. Look for a place where you feel that you can have a lot of impact.'"[1] Pennyful.in is a pioneer in the Indian cash-back and discount coupons market and has now been recognized as a leading innovator in the Indian online shopping space. Their goal is simple – to create a unique money-back experience for their customers when they spend.
Pennyful pays its customers to shop online! Supported by an excellent customer support team, Pennyful gives its users a multitude of options when buying – flight tickets, electronics, apparels and accessories, books, gifting ideas, shoes etc. – with 500+ top stores like Amazon, Flipkart, SnapDeal and Paytm. They were a Red Herring Asia Top 100 Company in 2013, and are led by a team of committed, passionate and driven professionals, eager to change the world. This rocket-ship is looking to fill 4 returnee-internship roles – Public Relations, Technology, Social Media, and Content Writing – which would suit ambitious, qualified women who have been on a career-break, and who are looking to ease into the workforce. The internships will last 3 months, and are unpaid, with strong consideration for full-time, permanent roles with Pennyful.
Most of their current permanent employees joined their team using this route, including the VP of Affiliate Marketing Operations, who had this to say about his experience: After graduating with an MBA and having 3 years of professional experience, it was difficult to accept my new role as an Intern at Pennyful. However, since I wanted to develop my career in the digital space I accepted the challenge and joined Pennyful as an intern in June of 2010. The role involved various digital activities within search engine marketing and optimization. I have come a long way since then. Being part of the core team led by young visionary leader/CEO Ravitej, my professional journey with Pennyful has been extraordinary. I have had multiple opportunities for exposure and hands-on experience in various verticals of the digital space like affiliate marketing, accounting, operations, customer care, content creation, search and social media marketing. I also have international exposure while dealing with some of the largest American brands and affiliates. As a marketer, I have travelled and built relationships with multiple partners for Pennyful all across India and the US. Now a proud VP (Affiliate Marketing Operations), I manage a promising team at Pennyful and also our relationships with the leading ecommerce companies in India like Flipkart, Amazon, SnapDeal and PayTM. I have experienced immense growth and learning while working with Pennyful and Ravi in last 5 years. And there's many more to come!
If you've been on a planned, enjoyable career-break thus far, or starting out, and want to wet your feet in the world of skyrocketing start-ups, step up to take your seat at the Pennyful table. If you know that you will do your job right and you want to go places with it - choose this company, attend this walk-in interview, start the ball rolling. Pennyful, thus far, has only good reviews for the innovative work that it is doing in the online retail space. This company is headed for growth, and quickly, and you could have a vital part to play in that. All the things that one of the world's most successful women told you to look for – so buckle up!
Register for the walk-in interview, here: bit.ly/RegisterForWalk-inInterview Submit your resume and create a profile with JobsForHer.com To learn more about the walk-in interview, go here: Facebook Walk-in Event [1] "Lean In" – Sheryl Sandberg, COO – Facebook