What Would Christmas be Like if Mrs. Claus Were in Charge?
Shruthi
in
Weekend Reads
|
04 Dec 2018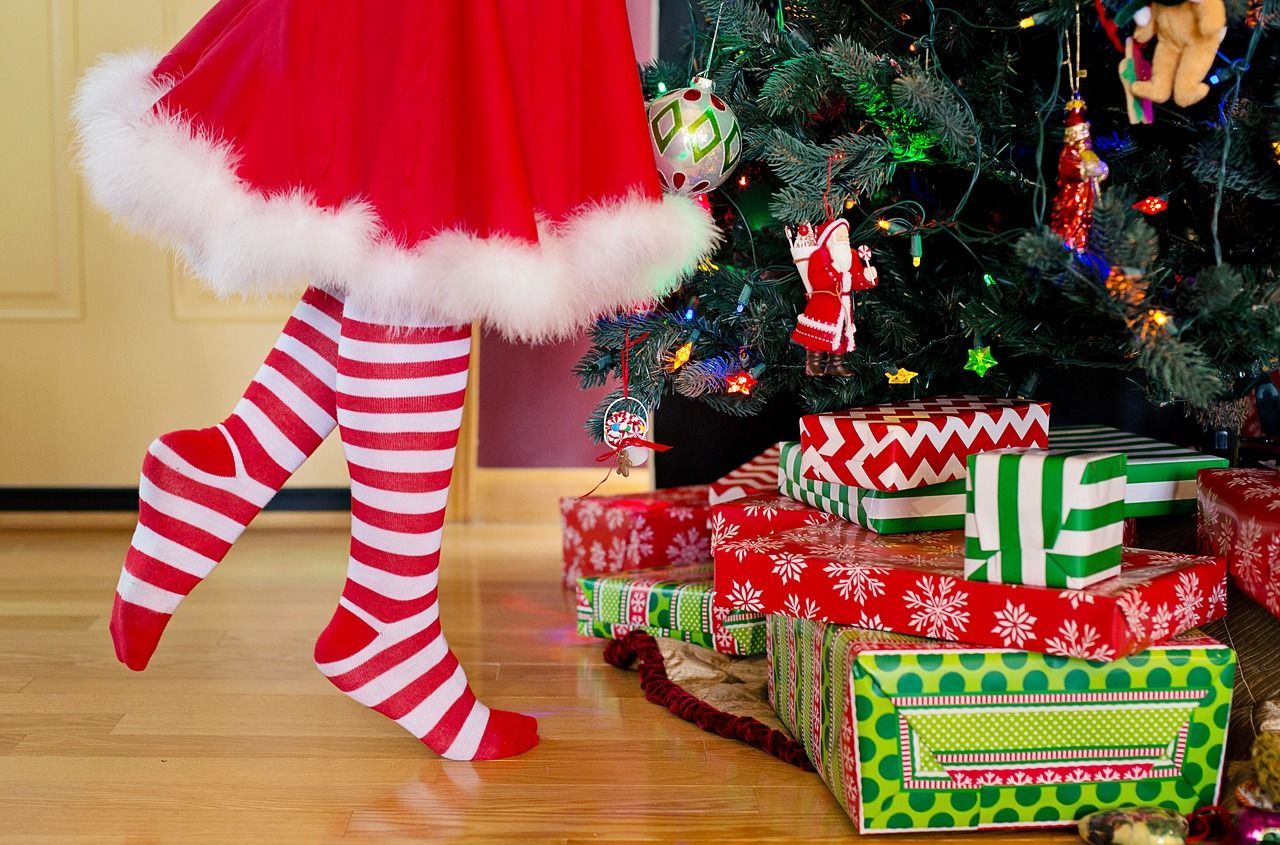 The jolly ol' man that we LOVE is irreplaceable, but that's because Mrs. Claus has been laying low; supporting her husband while he sets off to woo the world... and woo he does!
Imagine for a second that Mrs. Claus decided to take the reins to the reindeer sleigh this Christmas...what would Christmas be like then?
Multitasking
We don't know about Santa but if Mrs. Claus was giving out the presents this year and eating all the cookies left by the tree for her... she would probably also sign up for a Zumba class on the side because SHE knows how to multitask.
*Researchers at Moscow's HSE Neurolinguistics Laboratory have discovered that men need to use more areas of their brain, and expend more energy than women when doing multiple tasks. "Our findings suggest that women might find it easier than men to switch attention and their brains do not need to mobilise extra resources in doing so, as opposed to male brains," explained researcher Svetlana Kuptsova.
Work-Life Balance
The truth is that women are great at attaining work-life balance. So it's no doubt that if Mrs. Claus was in charge, she would probably be helping her children with their homework, while helping the elves in the workshop make the presents, WHILE drawing up the naughty and nice list. Oh yeah, did we mention that women are great at reaching out and helping others?
*Caring for others remains primarily a female responsibility. While the percentage of women in the workforce has risen from 43.3% in 1970 to 58.6% in 2010, women continue to also work as the primary caretakers of children, ill or disabled family members or aging parents, according to a 2010 report from the National Alliance.
Problem Solving
One can only imagine the kind of problems the job entails, Imagine having to have Dasher, Dancer, Prancer, Vixen, Comet, Cupid, Donner, and Blitzen (phew!) all work in harmony while pulling the sleigh up in the sky, then having to land on rooftops (quietly) and climb down chimney pipes with boxes of presents; all without being heard or seen! Oh and getting all the elves to make the presents in time! If Mrs. Claus was in charge, these problems would pop like balloons at a birthday party!
*In a study performed by Harvard in 2001, it was shown that, although the woman's brain is slightly smaller in mass, their neurons are packed more tightly allowing for quicker decision-making and multi-tasking. More importantly; it showed that the part of the brain that is responsible for problem-solving and decision-making, called the frontal lobe, is actually larger in women.
Organisational Skills
Around 2 billion of the world population are children, according to UNICEF. And more are being born as we speak (4.3 births every second). Imagine having to remember what each child wants/needs and to bring it to them all in a night's work, you will have to have some mad organisational skills and who better than Mrs. Claus to do this? Yup, Santa's been doing a great job but IF there is room for improvement- Mrs. Claus has it taken care of!
*According to new research by the Hay Group division of Korn Ferry (NYSE: KFY), the preeminent global people and organizational advisory firm, women outperform men in organizational skills, adaptability, teamwork, and achievement orientation.
Risk Awareness
Studies show that women are more risk-aware than men and that is probably a super important skill required for this (and every) job. Santa has been a little clumsy and let himself be spotted a couple of times… like the time he got stuck in the chimney or the time he slid off the roof and the bells could be heard loud at night! We bet Mrs. Claus will be oh-so-careful with her innate risk-awareness skills.
*Krawcheck (former Wall Street CEO, Co-Founder & CEO of Ellevest) explains that studies have shown that women tend to be more risk-aware than men. While on the surface this may appear to translate into cautiousness, Krawcheck argues that it means women are more likely to recognize the difference between competence and confidence; to trust their instincts when something feels "off;" and to voice an opinion that is different from the opinion of the majority.
Guess what? These amazing qualities of Mrs. Claus do not stop with her, you will find them in ALL women.
These are some of the popularly recognized advantages of bringing women back to work.
So, waste no time. This Christmas, gift yourself a Restart Journey because hiring YOU would be an asset to any company. Know your worth!
Merry Christmas to you and yours; spread the holiday cheer!
Team JobsForHer