Training as a career
Sasmita
in
Back to Work, Career Development, Women-friendly Companies
|
01 Jul 2019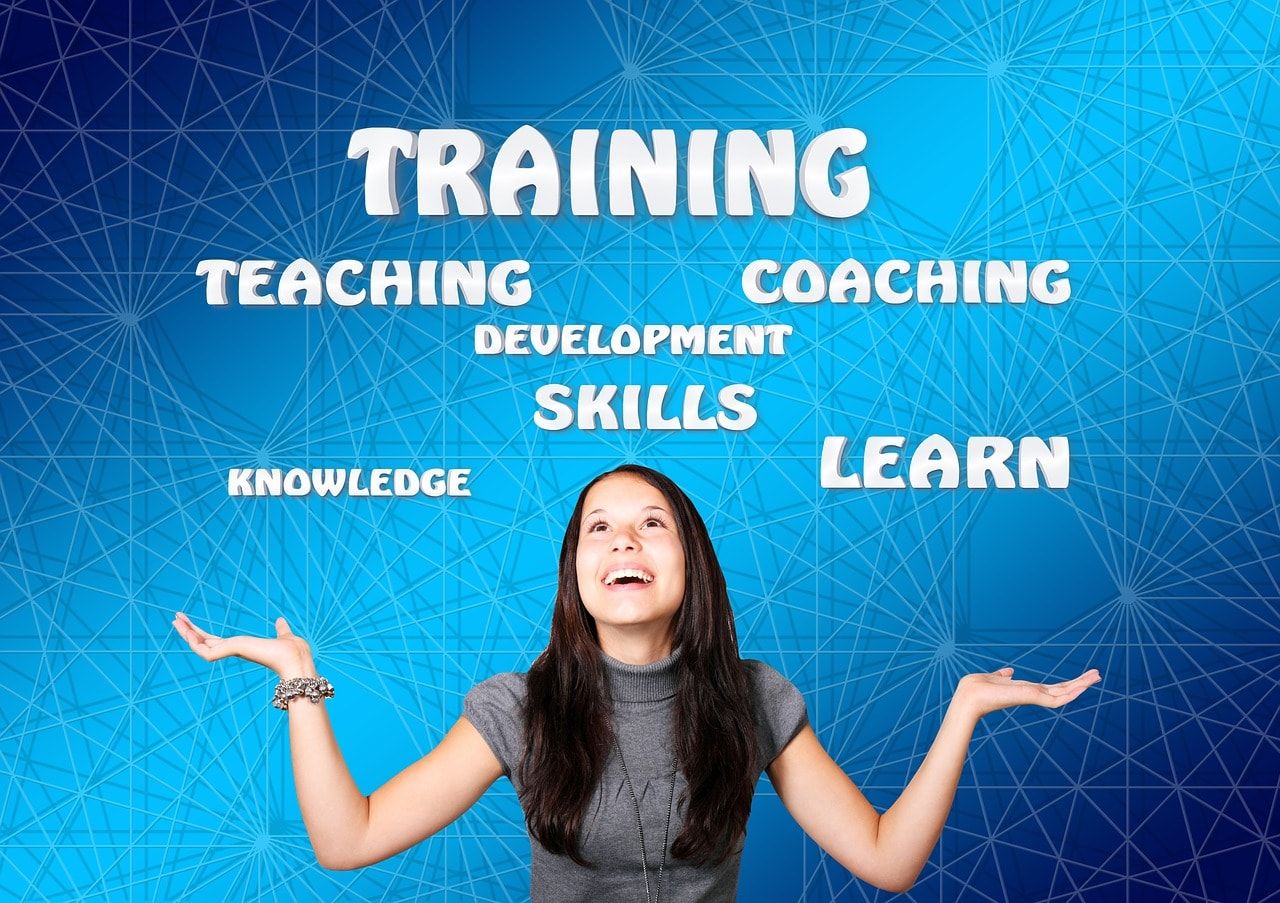 About Training
The Training industry in India and across the globe has gone through a sea of change since the past decade. Gone are the days when the HR head would inform functional heads through email about their Training plans be it leadership ,sales , team building , stress management skillstraining etc, happening in different cities in India , and to make elaborate travel plans so that all employees can reach the Training venues ontime ! The days of criss crossing across the country to attend Training programs is certainly over , as well as letting the HR department or Training manager prepare all the Training plans for you . One of the biggest beneficiaries of the digital world today is Training . The size of the Training and Development market across the globe is in excess of 300 billion dollars per annum , and growing at the rate of over 20 % per annum ! As per the Training and Development experts the chunk of the overall global sales is consumed by USA , Canada , Australia , Western Europe , and immediately after this group comes India . Almost all the big Training and Development companies across the globe have their presence in India today .
Scope for Trainers
Business skills and soft skills Training has gained great momentum in India , since the past decade and will continue to grow in a BIG way in the years to come . Today there are huge career opportunities for business skills and soft skills Trainers as Corporate Trainers , Coaches , motivational speakers , entrepreneurs , Training managers , consultants , training start ups , e-learning experts , freelance Trainers , etc . Trainers are required across all industries and is just not restricted to the service industry alone .In the Training and Development industry gender specifications are equally distributed . There are as many as female Trainers in the market at any given time , as much as there are male Trainers . Training and Development as a career is not restricted only to the A list cities in India as in Bengaluru , Hyderabad , Chennai , Mumbai , Delhi NCR etc , but in tier 2 and 3 cities as well .
Online Training
Today with the advent of online training and excellent virtual training platforms like Adobe, Zoom , Wiziq , Skype etc Trainers can conduct training in any part of India as well as globally and have a greater access to a huge audience as well .The bigger the number of learners / students / delegates / trainees / customers the higher the income a Trainer or Training organization can earn .
The flexibility and benefits of virtual training and online training (e-learnnig) is there for the whole world to see . With e-learnnig today and the sophisticated LMS's that are available in the market now ,all Trainings to the employees as well as individuals are totally self managed . Every learning activity is tracked by the LMS and the feedback of the same goes to the HR department as well as line manager on a regular basis .
Skillzzo.com (India's first B2C online training platform)
Similarly those interested individuals in online training and certifications have got great access to online marketplaces , as well as great B2C e-learning platforms like Skillzzo.com ,that have more than 125 business skills and soft skills e-learning courses that can greatly help all those pursuing a career in Training and Development both offline , online , blended etc . Skillzzo.com also offers 20 weeks of Train the Trainer email tutorials from one of the best Training organisations in the UK . After completing the 20 weeks of email Train the Trainer tutorials anyone can embark on their journey as a great Corporate Trainer and build a career in Training .This together with skillzzo.com's 125 plus e-learning courses makes a great combination to embark on your exciting and rewarding Corporate Training journey for a very small price .
Many training platforms
Today's training methods include ILT (instructor led trainings which is the traditional classroom method) , e-learning , virtual classrooms , blended training , game based training , video based trainings , microlearning , byte sized training , mobile learning etc . Ten years ago all this was not available . Hence with ALL these training methods available today, TRAINING AS A CAREER is certainly a smart choice .
Why Training as a Career ?
It's a 300 billion dollars industry across the world . India is certainly one of the biggest Training destinations and the scope is very good .

Training methods are just not classroom based but are e-learning , virtual classroom training , blended training , video based training , coaching , virtual coaching , webinars , podcasts etcso the choice is very wide for the Trainer.

One can be a Training manager or consultant in small , medium and large sized organisations after completing any good quality Train the Trainer courses and getting certified accordingly . Designing training sessions over a period of 1-5 days becomes very easy with ready to use online Training programs like www.skillzzo.com

One can set up their own Training business with minimum infrastructure and capital and keep building on it step by step . Advertising a Training company, Trainer or consultant is easy through social media such as Whatsapp, FB , LinkedIn , Instagram etcand costs are low.

Just as hard skills and technical skills are most in demand during recruitments and appraisals of employees , soft skills and business skills today has been given equal importance as hard skills for employee performance .

Trainers and training companies can have a big reach across India as well as overseas through e-learning and virtual classrooms . The burden of travelling from city to city to conduct Trainings is totally reduced nowadays .

Trainers , consultants , coaches , mentors , motivational speakers etc can charge between Rs 25k to Rs 70k per day for their services in the ILT classroom method or even through the virtual classroom training method.

The Training industry in India and across the globe is growing at a fast pace and is forecasted to do very well in the future years too.

Training is a lifelong skill and has no retirement age or age bar , nor is gender biased .
Tranforming lives
A Trainer transforms lives . Training transforms lives . You will not know how many lives you have transformed through Training till you get feedback from your students / learners / trainees etc .Becoming a Trainer will not only make you embark on an exciting career path that is in much demand today , but you will also master great skills such as being assertive and self confident , great public speaking skills , presentation skills , facilitation skills ,goal setting skills , selling skills , negotiation skills and many more other relevant soft skills required in today's business world .