This Woman Did Not Have it Easy. Yet, She's a Director at Barclays Today.
Kaajal A
in
Mentors Speak
|
09 Jan 2018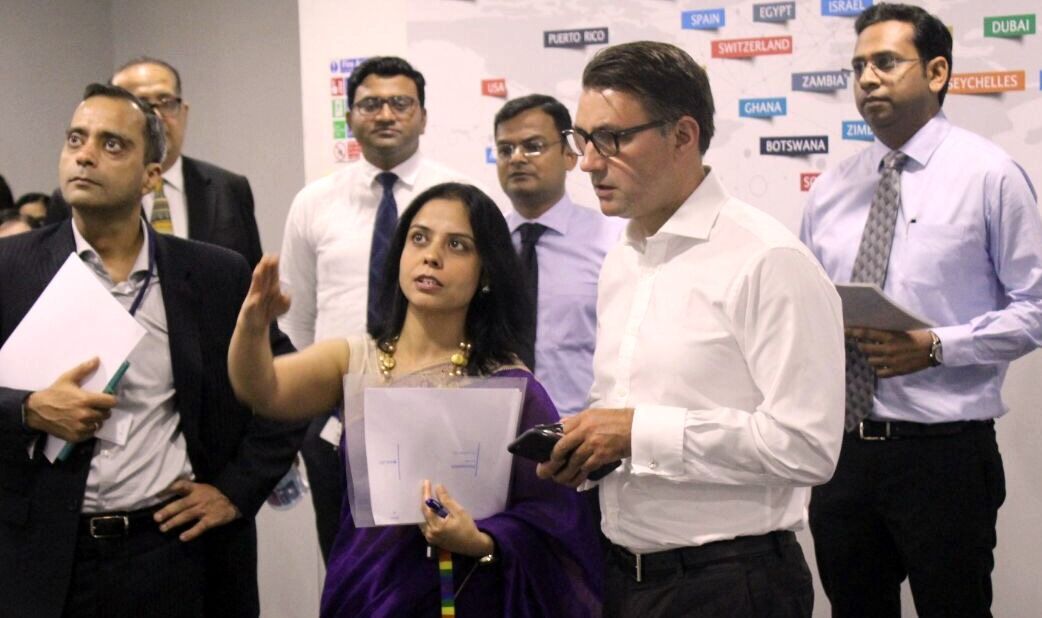 Shalini Sahi - Director for Sourcing and Buying at Barclays India shares the story of her career at Barclays and how she was able to balance being a senior leader with her family commitments as a mother and wife.
Please describe your personal journey and how it intermingled with your professional one.
The biggest challenge for working women is the fact that their professional and biological clocks are always conflicting with each other.
Just as we begin making our way towards the middle management in an organization, our biological clocks kick in telling us that it's time to get married, raise a family, and give ourselves to all that follows.
My break may not have been a unique one, but I had my own set of challenges. Starting with the time I got married, when both my spouse and I were pursuing our careers in Delhi - where within a month of the wedding, I got an excellent opportunity to work out of a global MNC in Bangalore.
It was a hard decision, because, on the personal front, that meant living apart for a period that was unknown, and the social pressures started to build too.
I was fortunate that my spouse and I both agreed that it was the right decision to grab the professional opportunity and deal with matters as and when with possible alternate solutions.
Why did you take a break in your career and for how long?
I didn't really take a career break, although I was on the verge of doing so when my first born arrived. I did not have any family support to get back after the maternity break. It seemed next to impossible to leave my 3-month-old daughter in a daycare and resume work. She was underweight and needed much more care and attention than a normal newborn.
But I stood strong and did not let the 'spotlight effect' affect my decision. I decided to deal with the situation with a short-term-basis approach, and that meant finding a solution for 2 weeks and then another solution for the next 2 weeks and so on.
I resumed work, leaving my daughter in the care of my mother who stayed in a different city (about 4 to 5 hours of car drive). It was hard for me, but I knew that no one other than my mom would care for her the way I needed someone to.
For months, I lived out of a suitcase. Every Friday evening, I'd take a train to my maternal hometown and return every Monday morning to work.
Amazingly, time flew by and things started to fall into place in a few months, as my daughter grew older.
What made you want to return to work and what challenges did you face in coming back?
The only two breaks I took were the maternity breaks when my children were born. But restarting my career even after short maternity breaks wasn't easy. It was challenging as you had to put in more hours back to re-establish yourself in the workplace again.
Are You A Woman Who Did Not Have It Easy?
WATCH this VIDEO to Know How You Can and Should Find Your Way Out
How has restarting your career benefitted you and those around you?
I was always so passionate about what I did at work, that it never felt like I was restarting after a break. I always felt mentally connected to my professional journey - even during those small breaks.
What are the women-friendly policies at Barclays that help you strike a work-life balance?
As a Chair for WIN (Women Initiative Network – gender network at Barclays), I personally feel proud to help drive the diversity agenda for the organization. There are many more such initiatives at Barclays: WFN (Family network), Dynamic Working Policy, Flexible Working Policy, and Extended Paternal Leave; these policies provide a strong support framework to female colleagues who are going through personal milestones along with their professional ones.
What advice would you give to the women who seek to restart their careers?
There would be a few when women restart their careers:
Know that you are NOT alone: The most important piece of advice would be to believe that their struggle is a unanimous one and that every working woman goes through similar challenges.
Focus on short-term solutions: Secondly, to not magnify the personal challenge and deal with matters at hand with short-term solutions. Over a period of time, all starts to fall in place.
Be persistent and never give up: There are times when it gets unimaginably hard, but find ways to be strong and persistent enough to deal with it at that point, and then move on.
No substitute for hard work: The need to work harder and harder will only rise every single day…there is simply no substitute for that.
Leverage women-friendly policies: Last but not the least, make use of the women-friendly policies in your organization to make the transition work for you.
Ask for help: When in need, ask for help. Many a time, we assume that everyone around - family, friends or colleagues understand our challenges. But the truth is, most times they don't. So, raise your hand when you need support, whether at home or at the office. Don't assume, be honest and upfront and never shy away from asking for support when needed, personally or professionally.
To follow Shalini under MentorForHer on our portal, click HERE.
About the Author:
Kaajal Ahuja is a commerce graduate, who worked in the field of Customer Support first at HDFC Bank, and then at Dell International. During her 11-year career break, she spent four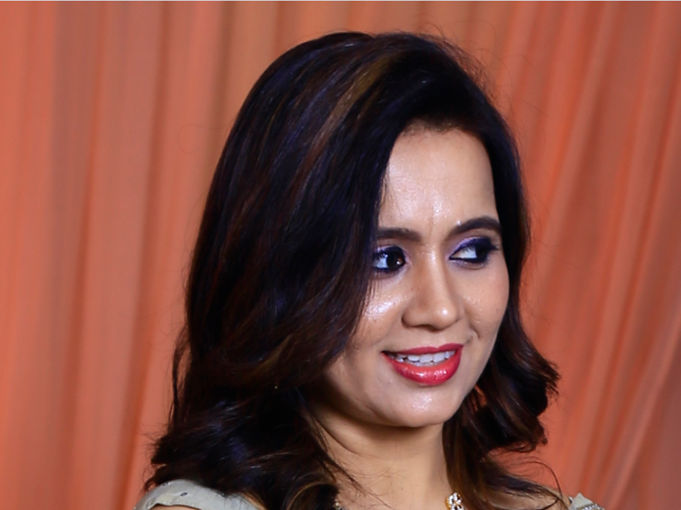 years volunteering as a Teacher at a government-run educational institution and also ran her own enterprise – 'Hey Gorgeous' – alongside, for 8 years. It was during her break that she discovered her love for writing, and is back, working part-time as a Senior Content Writer at JobsForHer. She is married and is an upbeat mommy to a 13-year-old.